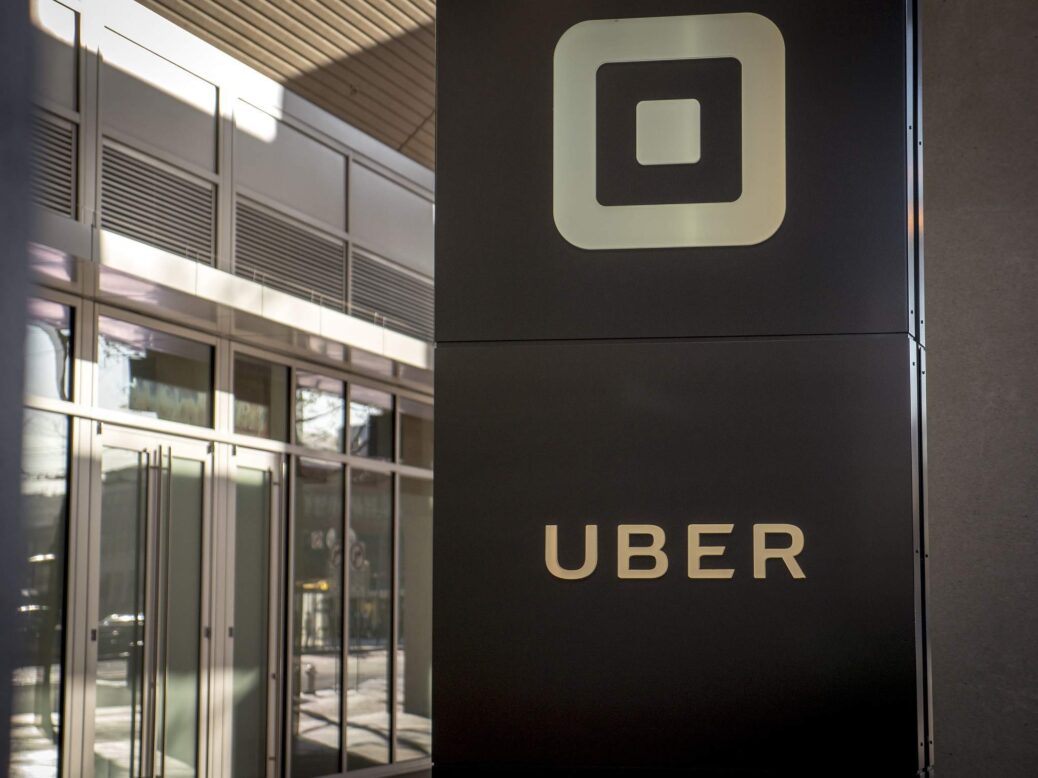 Chairman and chief executive of General Electric (GE), Jeffrey Immelt, could be Uber's next CEO after co-founder Travis Kalanick was forced out earlier this year.
After Kalanick was ousted from the ride-sharing startup in June for numerous scandals, the board has been scrambling to find its new chief executive.
One source told Recode:
He certainly is not someone anyone can push around easily, which is probably his best characteristic. We all know Immelt's not the dynamic entrepreneur that Travis is, but he can certainly settle things down.
What do we know about Immelt so far?
Who is Jeff Immelt?
The 61-year-old Harvard and Dartmouth educated businessman worked at Ford and Procter and Gamble before moving to GE in 1982.
He became GE's chief executive in 2001, leading the company for 16 years before announcing he was stepping down earlier this year. He was named the chairman of the board of governors in 2001 also, a position which he will also resign from on 31 December 2017.
He has been awarded 10 honorary doctorates from US universities including Dartmouth, Northeastern University and the Georgia Institute of Technology.
Controversies
Immelt isn't without his own controversies.
Only four days after taking the role of chief executive, the US was hit with the 9/11 terrorist attacks on the World Trade Centre in New York.
This cost GE's insurance business a substantial amount of money, after it was one of the insurers of the buildings, and affected the company's aircraft sector, namely Boeing.
Immelt has also been criticised for cost-cutting efforts at GE that lead to people losing their jobs.
In addition, he has been accused of not paying GE's US federal taxes in 2010.
However, he has been open about the need for diversity in business, something that Uber really needs to sort out. In a piece for Diversity Journal, he said:
GE is committed to diversity not only because it's the right way to do business. We think it's the only way to do business right. As a global company, we believe our company must reflect the communities we serve and with whom we do business.
Who else was in the running?
After Uber's diversity scandals, including the damning allegations from a female engineer that she was sexually harassed at the startup, it was thought that one way to move on from this was to hire a female chief executive.
Hewlett Packard Enterprise's chief executive Meg Whitman was in the running for a while, until she ruled out taking the position, meaning there were only male candidates left.
(3/3) We have a lot of work still to do at HPE and I am not going anywhere. Uber's CEO will not be Meg Whitman.

— Meg Whitman (@MegWhitman) July 28, 2017
Recode reported that there are two other male candidates who are being considered alongside Immelt but their sources didn't reveal the names.
What's the latest with Kalanick?
Kalanick is still on the board for Uber, meaning he will be voting for his replacement. He has reportedly said that he will do a "Steve Jobs" and return to the company in the future.
However, at the moment he is currently being sued by the Silicon Valley venture firm, Benchmark, who was an early investor in the startup and also has a seat on the board.
Benchmark has accused Kalanick of committing fraud, breaching contract and breach of fiduciary duty – which basically means he hasn't been acting in the best interest of his shareholders.
So that must be fun. Good luck, Travis!