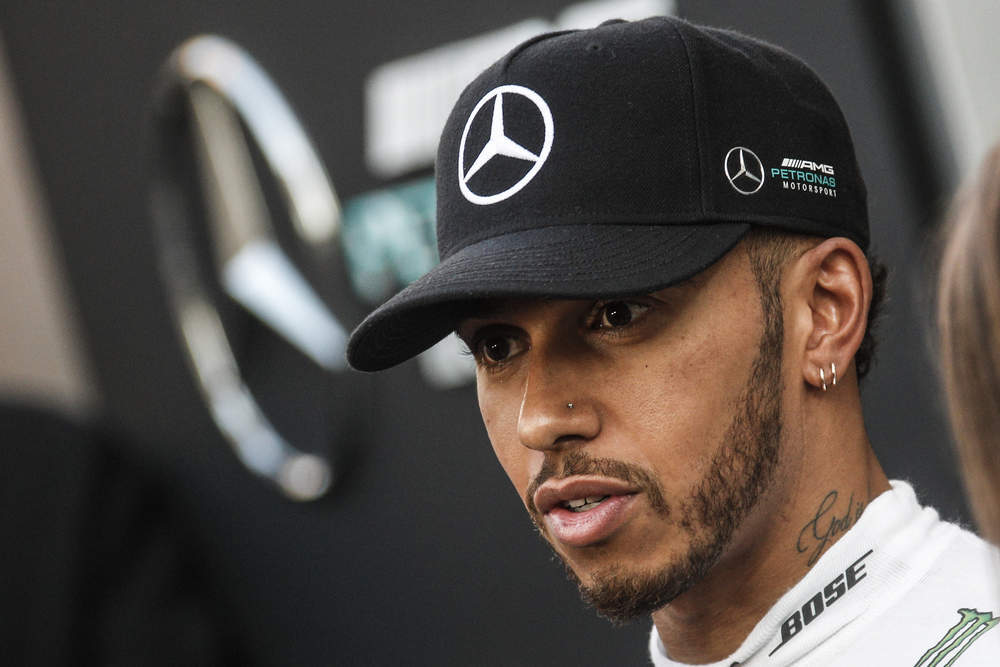 Lewis Hamilton — the super star Formula 1 driver who could well become the sport's greatest of all time — has landed himself in hot water for not paying VAT on a private jet.
As a result of the media and real world outrage there may be a crack down on celebrities masquerading as businesses.
A BBC Panorama investigation into the so-called Paradise Papers, a leaked trove of tax data listing the tax arrangements of the rich and famous, revealed how Hamilton allegedly used VAT rules on leased business assets to bypass paying £3.3m VAT on a £16m private jet.
The tax law in this sector is complex, but the BBC alleges that Hamilton's management set up a company that purchased a £16m ($21m) jet, with a £3.3m VAT bill that was avoided by leasing it back to himself.
VAT rebates are a key benefit for businesses using leasing products, but the BBC programme alleged that the scheme for Hamilton did not comply with EU and UK tax rules because of the significant personal use of the plane, and that he should not have had a full VAT refund.
Only businesses are allowed a rebate on VAT: is Lewis Hamilton a business?
Due to intense media scrutiny cases similar to Hamilton's may now be viewed as untoward leniency – and possibly revoked.
If they are, the business of leasing jets — and similar big ticket items — through the Isle of Man may survive but the ability for celebrities to masquerade as businesses may be clamped down on in a Treasury review due in 2018.
BBC Panorama journalist Richard Bilton, who worked on the investigation, said:
The jet is owned by Lewis Hamilton's company in the Caribbean. It leases the jet to a new company owned by Lewis Hamilton in the Isle of Man – so that's Lewis Hamilton renting his own jet to himself. It's then leased to a leasing company he doesn't own that provides a crew and maintenance. They then lease it back to Mr Hamilton – that's him renting his own jet back.
Hamilton visited the Isle of Man only once in the jet to sign off on the VAT exemption papers with officials, according to Bilton. The BBC alleges the jet was only used two-thirds of the time for business use and one third of the time for personal use, using evidence from social media sites referring to holidays using the jet.
Hamilton's lawyers said that he had a "set of professionals in place who run most aspects of his business operations. Isle of Man customs… gave informed approval to the scheme," adding that the practices "were not unlawful and do not constitute… abusive practices."
Brooke Harrington, a research fellow at the Max Planck Institute in Germany, told the programme:
All these different tax havens in the world, they carve out a niche for themselves. There's so many things that they can specialise in: being the jurisdiction of choice to register your jet; being the jurisdiction of choice to register your yacht or your family business. And that's how they are competing and it makes off-shore very complicated.
Rita de la Feria, professor of tax law at Durham Law School, said:
It's the artificiality of the scheme that should raise suspicions. From the moment that you see the artificiality of the scheme you should raise questions about what is the motivation in this particular case. Questions should be raised as to whether this is a proper business for VAT purposes, in which case refunds should not have been granted.
The Panorama programme said it had found 50 similar leasing schemes in the documents. It put the questions concerning misuse of commercial leasing VAT rebates by oligarchs and sports starts, to Isle of Man chief minister Howard Quayle, who said on the programme:
We only accept cases for rebates on VAT if it is for 100 percent business use.
Isle of Man Customs on the island later told the programme that "as long as it was for predominantly business use, they gave refunds anyway".
The law firm Appleby — which the Paradise Papers leaks stemmed from — has imported jets worth £1.25bn through the Isle of Man, which would mean over £790m of VAT rebates are now called into question, said the BBC.
The Isle of Man administration were given a heads up about the leak and the forthcoming Panorama investigation.
They called in HM Treasury on 24 October, ahead of the broadcast, to examine if business leasing tax arrangements were being fairly observed.