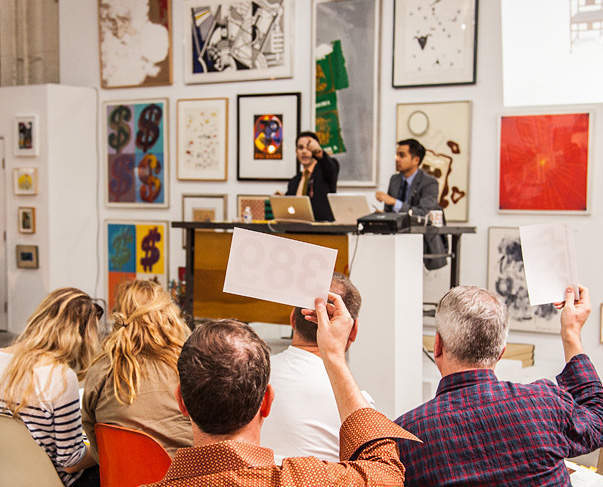 Another day, another auction. It seems wherever you go in this world, people are putting their prized possessions under the hammer.
Still, one person's loss (of property) is another's gain. Auctions can be a great way to grab a bargain! Plus a lot of the things on offer with see their value increase exponentially over the years.
One upcoming sale that should really interest you is at Los Angeles Modern Auctions. The auction house is celebrating its 25th anniversary in the best way it knows: with a huge auction. There are over 350 lots of noteworthy art and design from the 21st Century. The works of Sam Francis, David Hockney, Pablo Picasso, George Nakashima, and Sam Maloof will be up for grabs.
The aforementioned auction will take place at LAMA's headquarters Los Angeles Modern Auctions (LAMA), 16145 Hart St. Van Nuys, CA 91406. The auction will begin at 12 noon on Sunday 22nd October. There doesn't seem to be any previews. Prospective bidders can look up lots on the online catalogue here.
The auction highlight:
Firstly, it's important to note that, as with all art, this is pretty subjective. However, one of the most valuable and mesmerizing pieces from this auction is Lot 39, Roy Lichtenstein's Reflections On The Scream.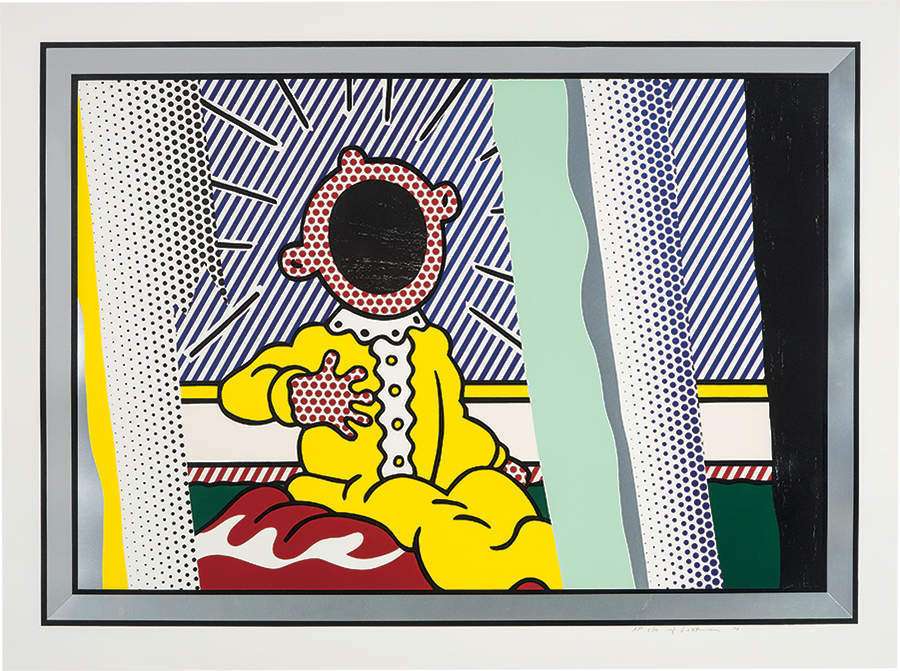 How well do you
really

know your competitors?

Access the most comprehensive Company Profiles on the market, powered by GlobalData. Save hours of research. Gain competitive edge.
Company Profile – free sample
Thank you!
Your download email will arrive shortly
Not ready to buy yet? Download a free sample
We are confident about the unique quality of our Company Profiles. However, we want you to make the most beneficial decision for your business, so we offer a free sample that you can download by submitting the below form
By GlobalData
A playful response to Edward Munsch's infamous Scream, Lichtenstein's work was based upon a comic book. The comic in question was 'BLONDIE at Home Sweet Home'. However, this work isn't a direct copy. Lichtenstein removed a hand from the frame and he also added the vertical lines behind the baby.
As part of the Reflection series, Roy Lichtenstein's objective was to partially obscure the images with reflective streaks. As a result, the work looks as if behind glass or reflected by a mirror.
This particular piece of work is expected to sell for $100,000 – $150,000. It's certainly worth paying attention to if you can afford it.
Official description:
Lithograph, screenprint, and woodcut in colors with metalized PVC collage and embossing on mold-made Somerset paper
#5 of 16 artist's proofs aside from the edition of 68
Published and printed by Tyler Graphics, Ltd., Mt. Kisco
Signed and dated with edition lower right margin beneath image; Tyler Graphics blind stamp lower right corner of sheet
Image: 42.25″ x 59″; Sheet: 48.75″ x 65.25″; Frame: 53.25″ x 70.25″; (Image: 107 x 150 cm)
Los Angeles Modern Auctions 25th anniversary auction: what's being sold?
As ever, we've looked through every lot to find some of the most interesting items going under the hammer. We've tried to pick a range of items for every budget. From fine art to pieces that are just downright cool, here are our picks from this very special auction.
Lot 7 – George Nelson – Sunflower clock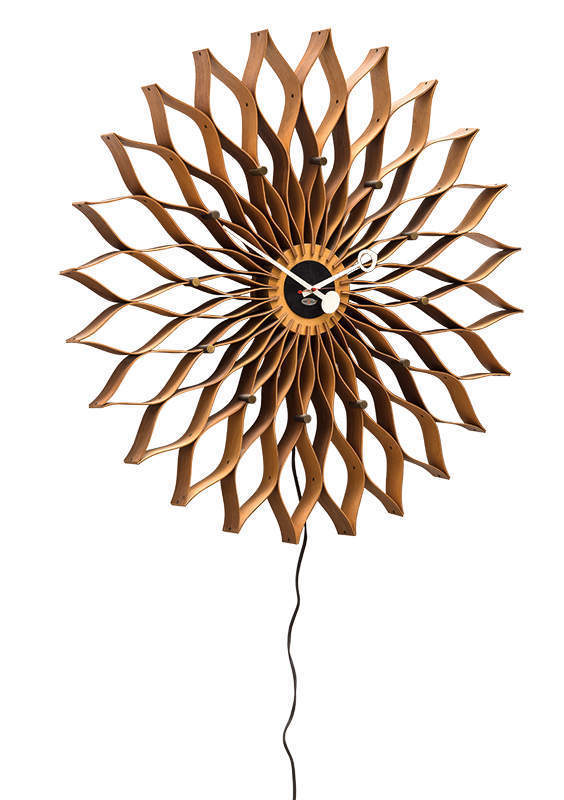 Expected Sale Price:
$2,000 – $3,000
Description:
Designed 1958-1959
Model no. 2261
Howard Miller Clock Co.
Retains Howard Miller labels
29.5″ diameter; (75 cm)
Lot 37 – Roy Lichtenstein – Reverie (from 11 Pop Artists Portfolio, Vol. II)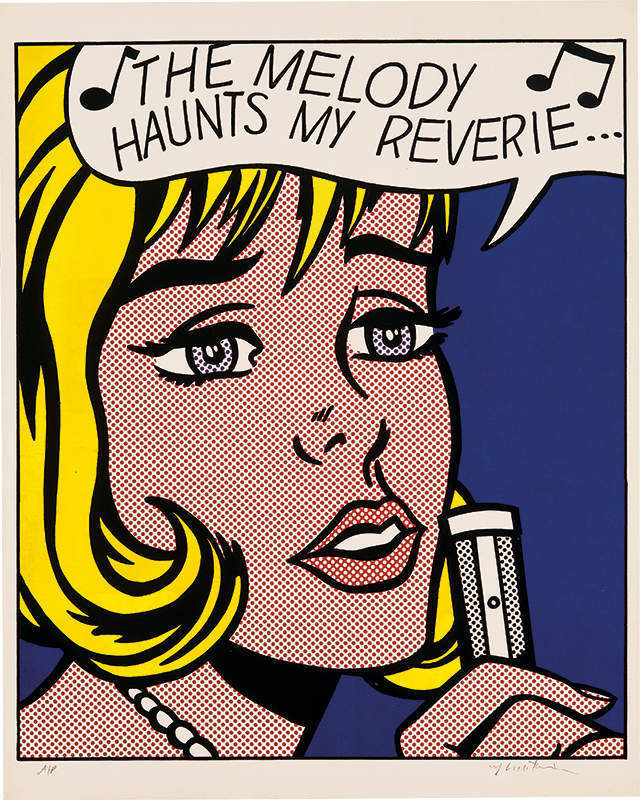 Expected Sale Price:
$60,000-$90,000
Description:
1965
Color screenprint on paper
Artist's proof aside from the edition of 200
Published by Original Editions, New York; printed by Knickerbocker Machine & Foundry, Inc., New York
Signed in graphite lower right margin beneath image; edition lower left
Image: 27″ x 23″; Sheet: 30″ x 24″; (Image: 69 x 58 cm)
Lot 45 – Andy Warhol – Kachina Dolls (from Cowboys and Indians)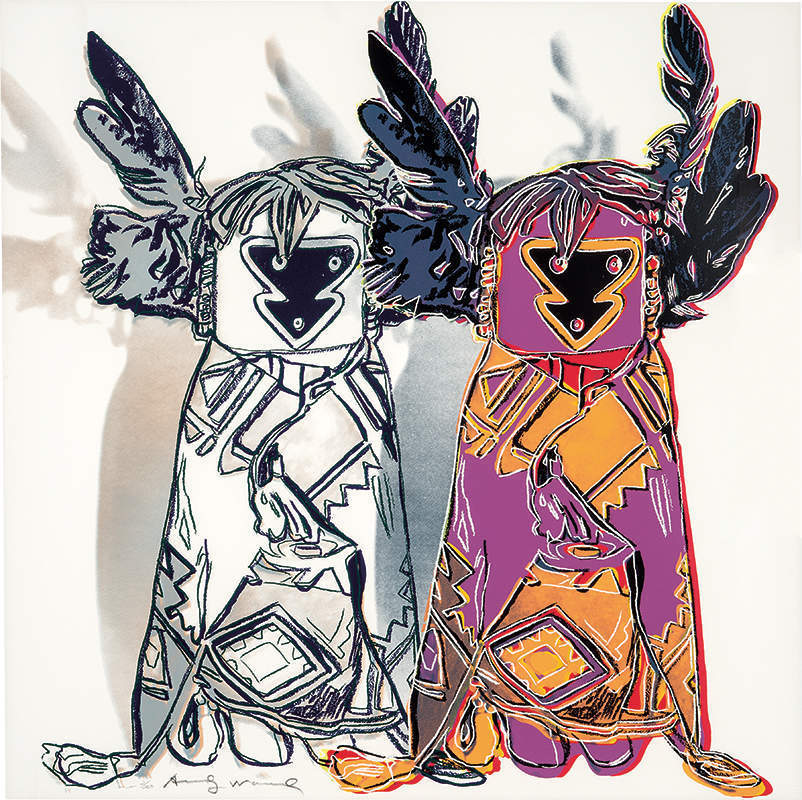 Expected Sale Price:
$12,000 – $15,000
Description:
Color screenprint on Lenox Museum Board
#2 of 250
Printed by Rupert Jasen Smith, New York
Signed with edition lower left sheet; blind stamp lower right corner of sheet
Image/sheet (vis.): 35.625″ x 35.625″; Frame: 41.75″ x 41.75″; (Image/sheet: 90 x 90 cm)
Lot 60 – David Hockney – Going Out (from Some New Prints)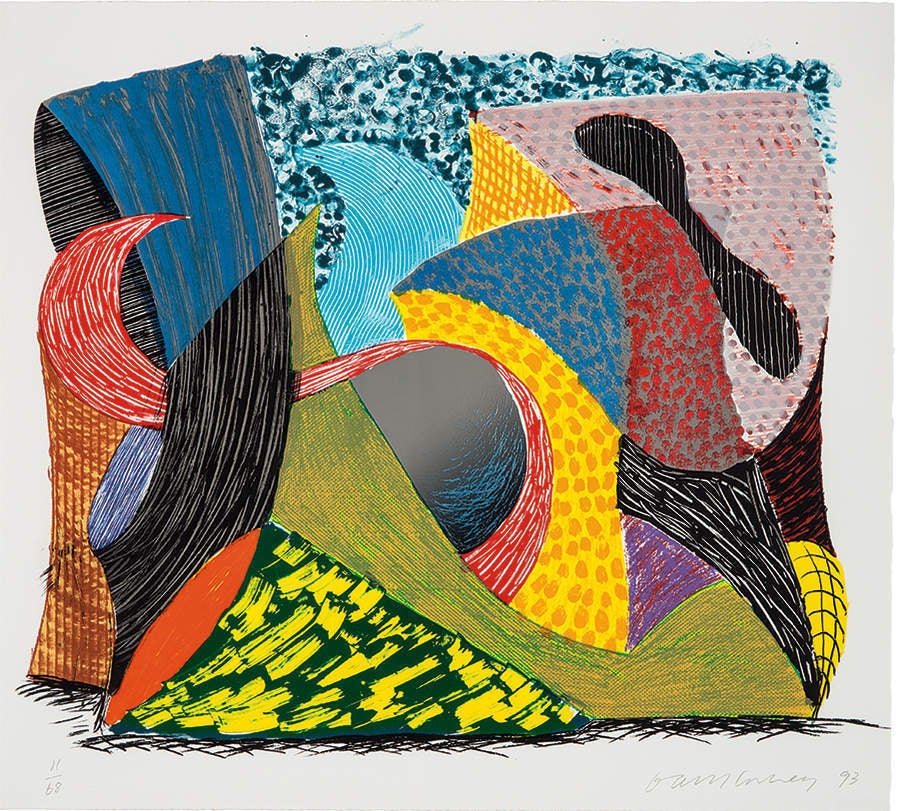 Expected Sale Price:
$4,000 – $6,000
Description:
1993-1994
26-color lithograph and screenprint on Arches 88 paper
#11 of 68
Published and printed by Gemini G.E.L., Los Angeles
Signed and dated in graphite lower right margin of sheet beneath image; edition lower left; Gemini G.E.L. blind stamp lower right edge of sheet
Image: 21.125″ x 26.125″; Sheet: 24.25″ x 27″; Frame: 26.875″ x 29.875″; (Image: 54 x 66 cm)
Lot 75 – Osvaldo Borsani – Revolving coat rack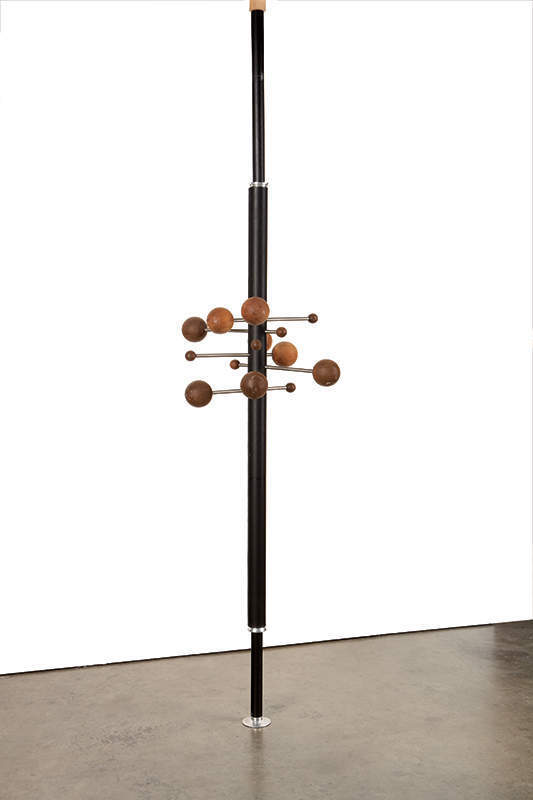 Expected Sale Price:
$5,000 – $7,000
Description:
Designed 1961
Model no. AT-16
Tecno
95″ (adjustable) x 21″ diameter; (241 x 53 cm)
Lot 93 – William Larzelere – Bounty Hunter Dune Buggy

Expected Sale Price:
$30,000 – $50,000
Description:
The phenomenon of modification and customization inherited from the hot rod culture directly translated to the dune buggy world. Of the fully customized gems produced at this time, only a few have survived intact in all their original glory.
This particular example was so exquisitely done that it was featured in many industry publications including, Rod & Custom, Street Rod, and Manx Mania. Brian Dries designed the Bounty Hunter at his Burbank-based company, Glass Enterprises. It was subsequently fully customized inside and out by William Larzelere over the course of an entire year from 1968 to 1969.
This dune buggy has been impeccably maintained and kept in original condition. The buggy features shocking, bright yellow paint and glossy black welds, an easy-access gas cap on the hood, custom upholstery, instruments by Empi, 1964 Corvette tail lights, Delco air type shocks, Ansen Sprint wheels mounted with Crager adapters, Firestone Super Sport GP wet and dry thread tires, and a very rare, sleekly slanted 1965 Renault windshield and Plexiglas spoiler.
Designed 1968; completed in 1969
Body by Glass Enterprises, Burbank, California
Seats made by Solar Productions (Steve McQueen's company); design by Mel Keys; interior by Tony Nancy
Lot 121 – Elsa Tennhardt – Cocktail glasses (6)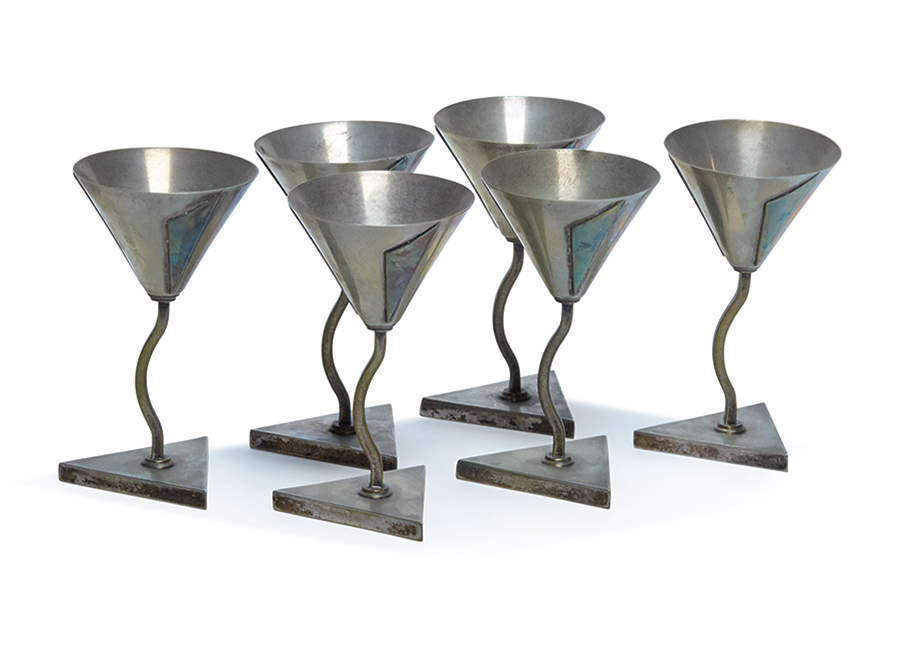 Expected Sale Price:
$3,000 – $5,000
Description:
Designed c. 1928
Studio
Each stamped "E.&J.B./9165/US Patent #75939"
Each: 4.75″ x 2.5″ x 2.5″; (12 x 6 x 6 cm)
Lot 141 – Pablo Picasso – Bearded Man's Wife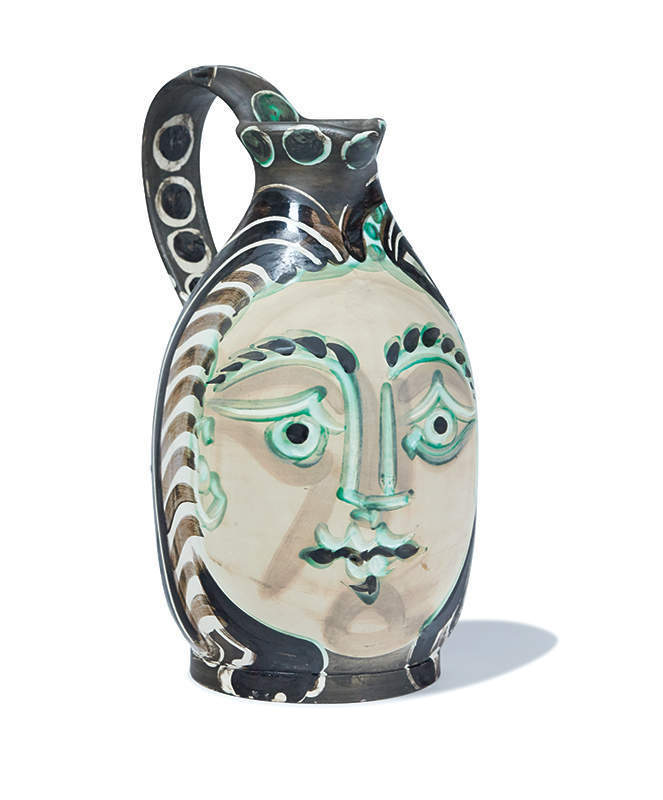 Expected Sale Price:
$20,000 – $30,000
Description:
1953
Turned pitcher of white earthenware clay, decoration in engobes, knife engraved under partial brushed glaze
From the edition of 500
Madoura
Bears the inscription "Edition Picasso Madoura" with "Edition Picasso" and "Madoura Plein Feu" stamps to underside
14.25″ x 7″ diameter; (36 x 18 cm)
Lot 189 – Helen Lundeberg – Linear Torso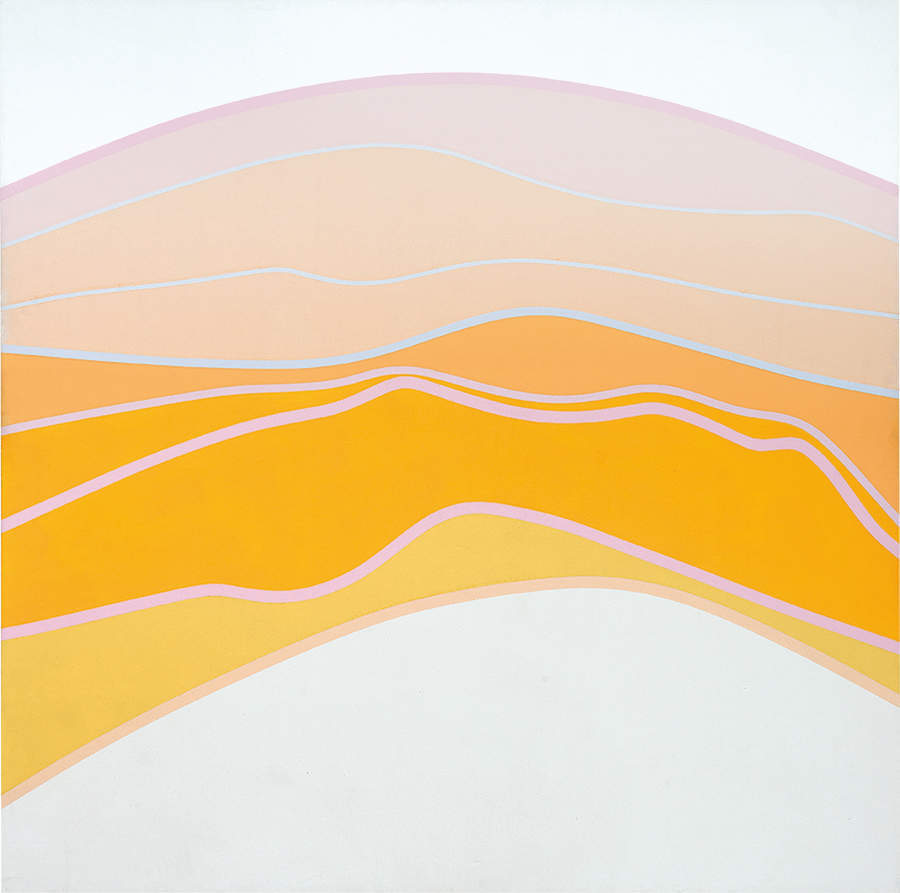 Expected Sale Price:
$30,000 – $50,000
Description:
1969
Acrylic on canvas
Inscribed "Lundberg [sic], Helen/"Linear Torso" 1969/#3/WU 1979.23.4″; retains Mildred Lane Kemper Art Museum label verso
60″ x 60″; (152 x 152 cm)
Lot 193 – Julius Shulman – Stahl Residence (Case Study House #22), Los Angeles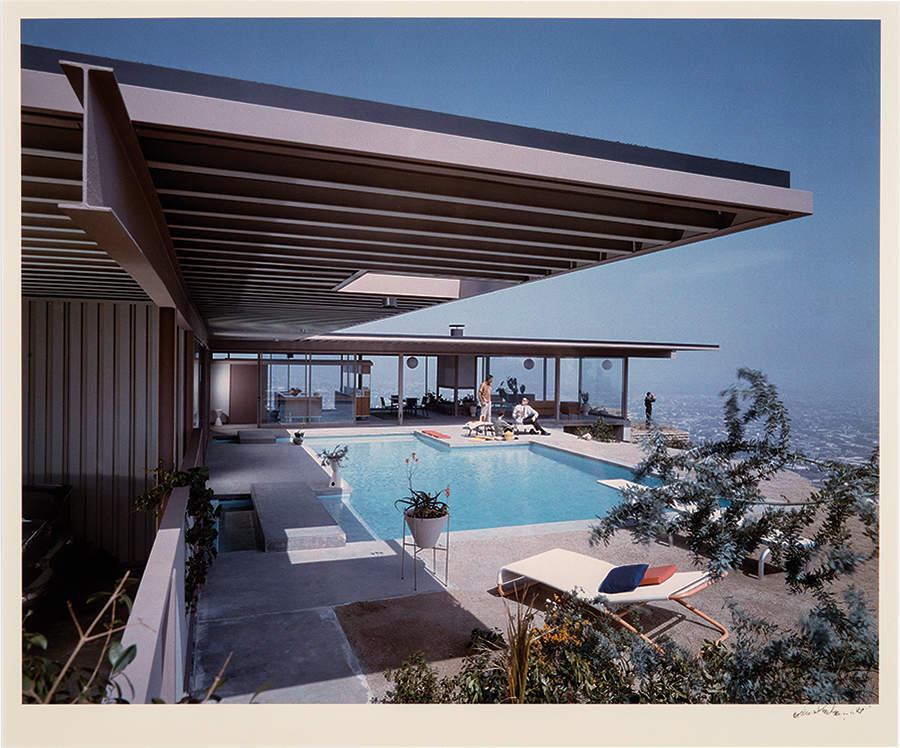 Expected Sale Price:
$4,000 – $6,000
Description:
1960
Color photograph
Signed and dated lower right margin of sheet beneath image
Image: 16″ x 20″; Sheet (vis.): 17.375″ x 20.875″; Frame: 22.25″ x 25.75″; (Image: 41 x 51 cm)
Lot 199 – Edward Burtynsky – Shipbreaking #45, Chittagong, Bangladesh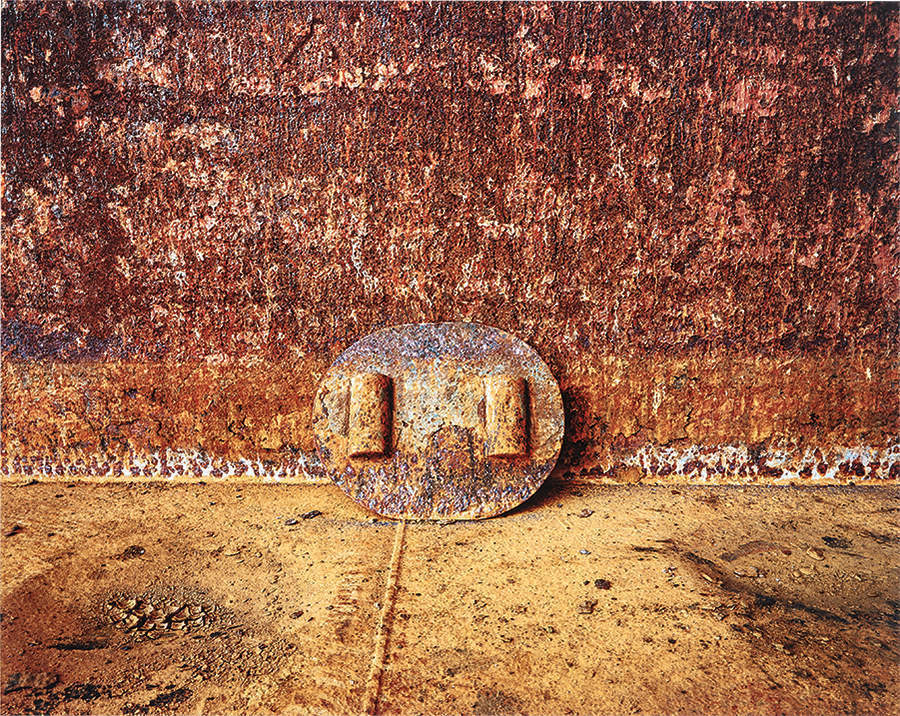 Expected Sale Price:
$10,000 – $15,000
Description:
2001; this example printed 2010
Chromogenic print
#3 of 5
Retains signed information label frame verso
Image/sheet: 39″ x 49″; Frame: 49.125″ x 59.125″; (Image/sheet: 99 x 124 cm)
Lot 246 – Ed Ruscha – Group of books (11)
Expected Sale Price:
$15,000 – $20,000
Description:
1963-1978
Each signed in blue ink
Largest (Royal Road Test): 9.5″ x 6.25″; Smallest (Hard Light): 7″ x 5.125″; (Largest: 24 x 16 cm)
Comprised of Twentysix Gasoline Stations (3rd ed., 1963/1969); Various Small Fires and Milk (2nd ed., 1964/1970); Some Los Angeles Apartments (2nd ed., 1965/1970); Every Building on the Sunset Strip (2nd ed., 1966/1970); Royal Road Test (3rd ed., 1967/1971); Nine Swimming Pools and a Broken Glass (2nd ed., 1968/1976); Real Estate Opportunities (1st ed., 1970); A Few Palm Trees (1st ed., 1971); Records (1st ed., 1971); Colored People (1st ed., 1972); Hard Light (1st ed., 1978)
Lot 251 – Charles Arnoldi – Peninsula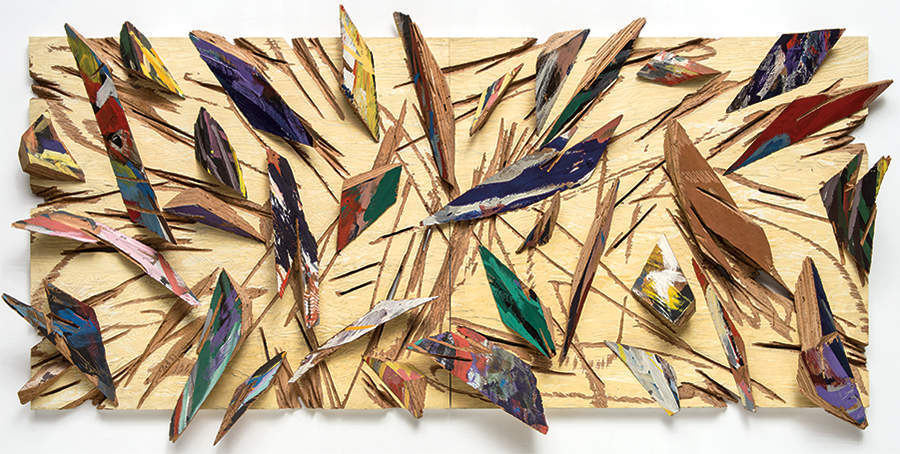 Expected Sale Price:
$30,000 – $50,000
Description:
1986
Acrylic and wood chunks on plywood
Signed "Arnoldi" and dated verso; retains Charles Arnoldi Studio label verso
57″ x 112″ x 9″; (145 x 284 x 23 cm)
Lot 282 – Gordon Onslow Ford – V Space S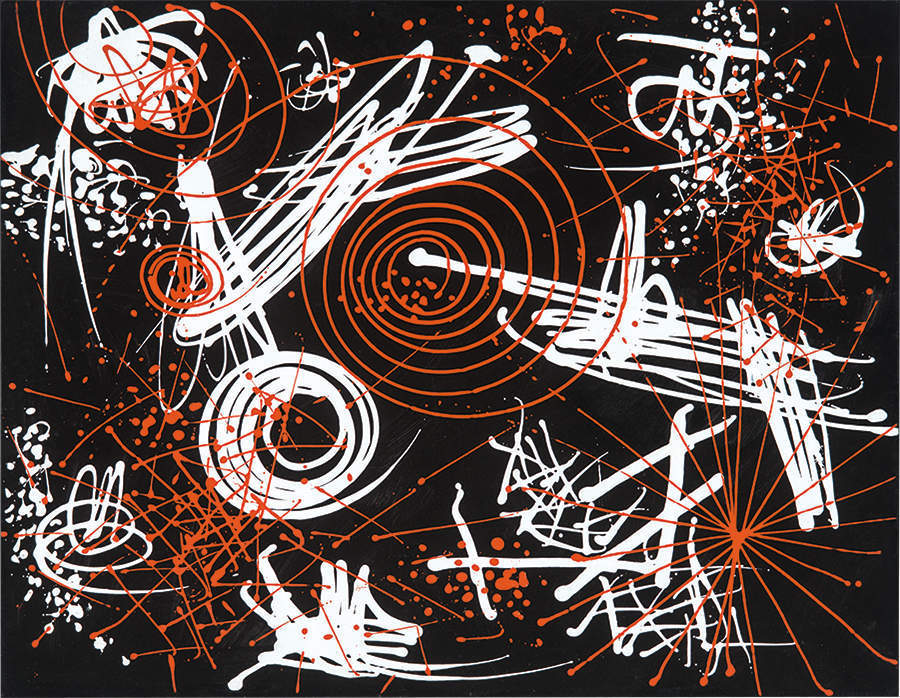 Expected Sale Price:
$5,000-$7,000
Description:
1966
Liquitex on paper, sprayed pay-coat mounted to linen
Signed, titled, and dated verso
Linen: 38.5″ x 49.75″; Frame: 40.5″ x 51.5″; (Linen: 98 x 126 cm)
Lot 296 – Paul Jenkins – Phenomena Ambiance of Blue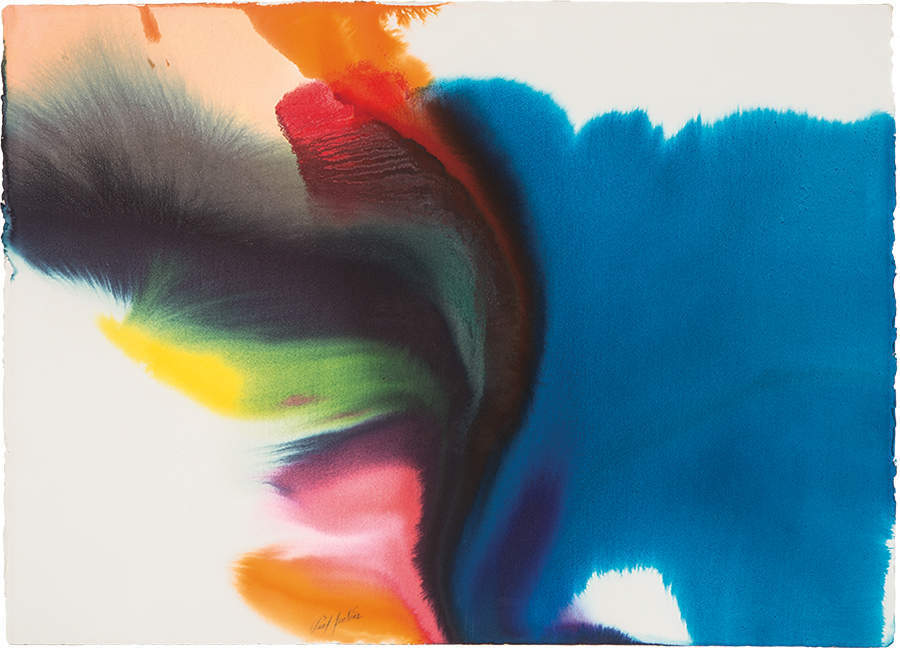 Expected Sale Price:
$6,000 – $8,000
Description:
1982
Watercolor on paper
Signed lower center edge of sheet; retains Laura Pollak Galleries label frame verso
Sheet: 31.25″ x 43.25″; Frame: 37.25″ x 49.25″; (Sheet: 79 x 110 cm)
Lot 331 – Kiki Smith – I Hate Cake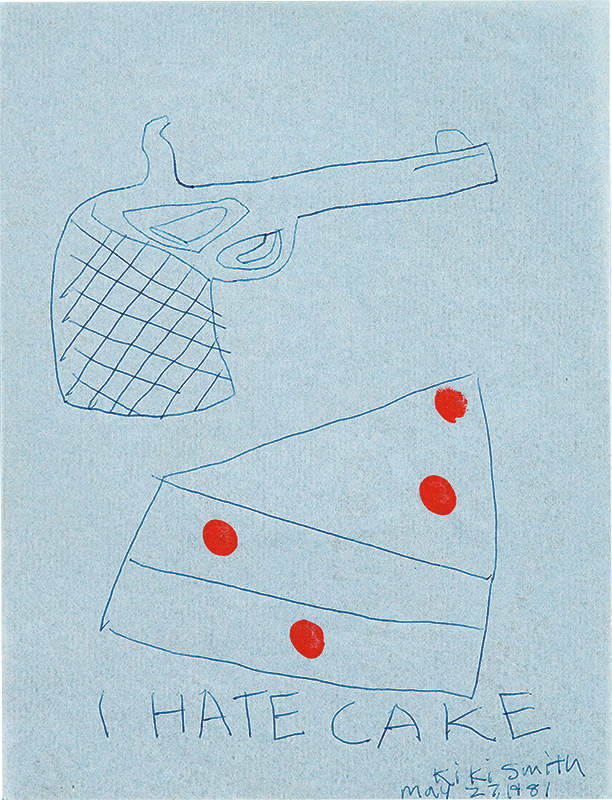 Expected Sale Price:
$2,000 – $3,000
Description:
1981
Blue ink and paint on blue tissue paper
Signed, titled, and dated "I HATE CAKE/Kiki Smith/May 27, 1981" lower right sheet
Sheet: 7″ x 5.375″; (18 x 14 cm)
Lot 362 – Jeannot Cerutti – You Jane side chair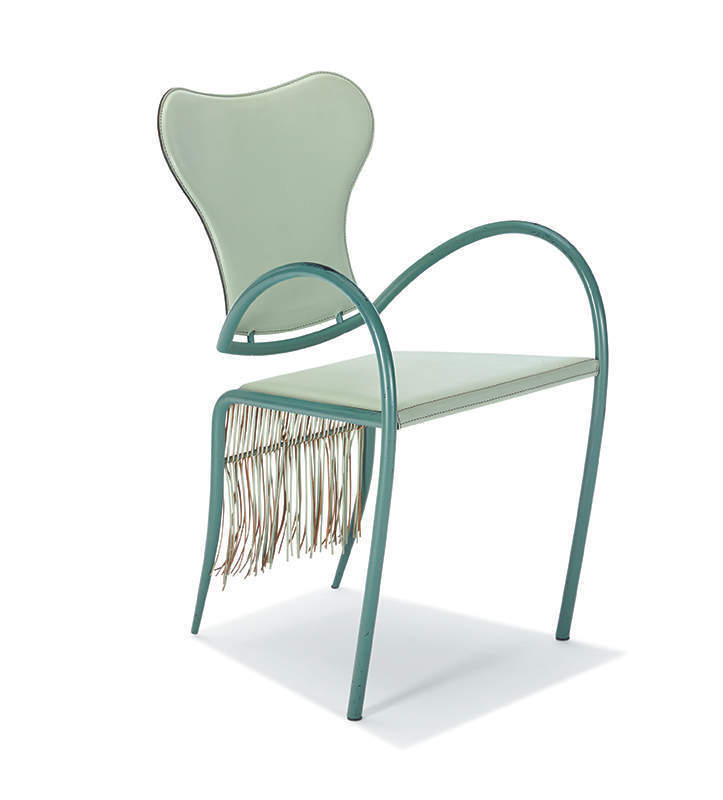 Expected Sale Price:
$1,500 – $2,000
Description:
Designed c. 1990
Manufacturer unknown
34.5″ x 19.125″ x 21.5″; (88 x 49 x 55 cm)
Lot 370 – Marisol Escobar – Will I always be a basket case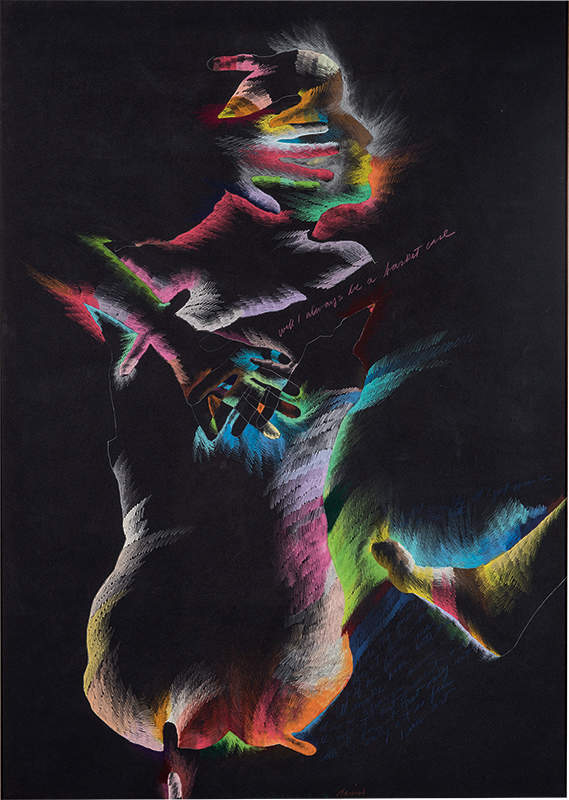 Expected Sale Price:
$4,000 – $6,000
Description:
1974
Colored pencil on paper
Signed and dated "New York April 1974 Marisol" lower center edge of sheet; retains Makler Gallery label verso
Sheet (vis.): 41.375″ x 29.25″; Frame: 45.5″ x 33.375″; (Sheet: 105 x 74 cm)
Lot 375 – Margaret Nielsen – Untitled (Lake on Fire)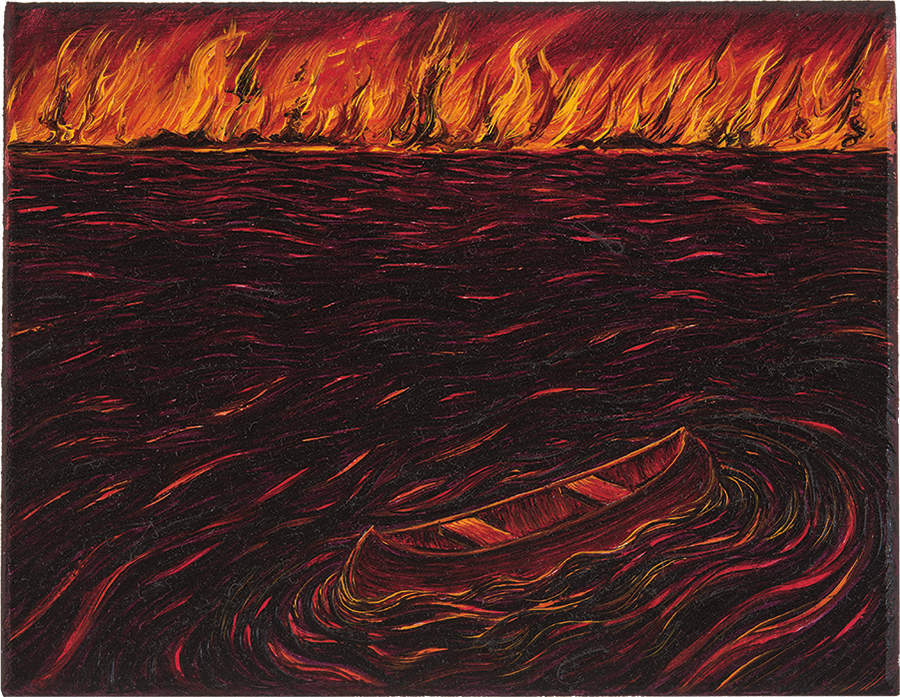 Expected Sale Price:
$1,200 – $1,500
Description:
c. 1984
Oil on panel
Panel: 4″ x 5″; Frame: 13″ x 14″; (Panel: 10 x 13 cm)