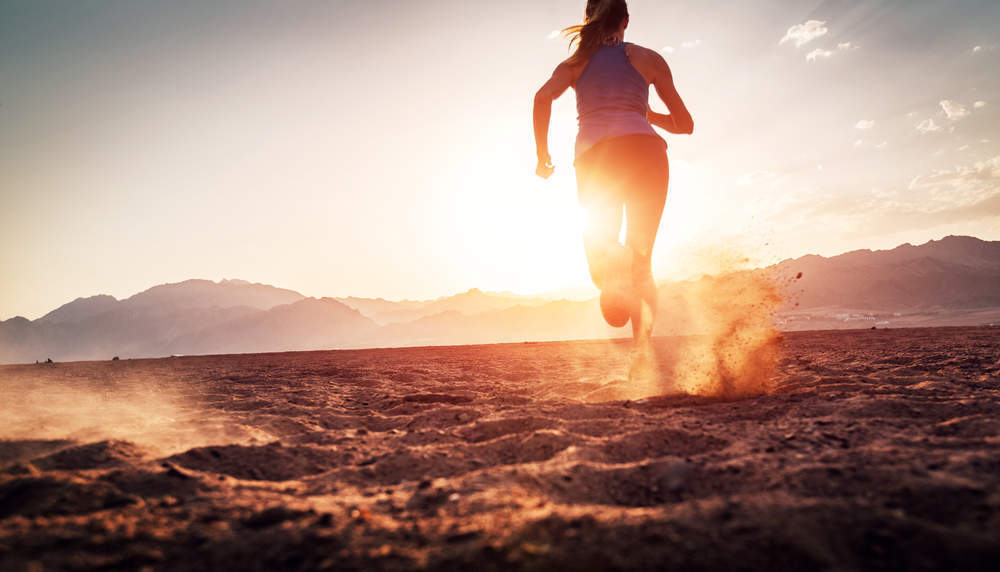 Competing in a marathon is one of the most gruelling activities that you can do.
Running 42 kilometres puts stress on your muscles, joints, heart and lungs that can take even the healthiest of runners days to recover from.
Now imagine running a marathon every day for six days in sweltering heat.
This is what nearly 1,300 international runners will be put through over the next week, as they take part in the Marathon des Sables, a 156 mile ultra-marathon that takes competitors across a largely barren stretch of the Sahara desert.
Temperatures can reach up to 50 degrees Celsius during the day as competitors make their way across the desert carrying all of their own provisions, including food and sleeping gear. They then bed down in tents, as temperatures frequently fall below freezing, to prepare to do it all again.
The route changes each year and organisers do not reveal the route until the day before the event gets underway. However, this is a general plan of what competitors can expect at the Marathon des Sables 2018:
30.3 kilometres – Day 1

39 kilometres – Day 2

31.6 kilometres – Day 3

86.2 kilometres – Day 4

42.2 kilometres – Day 5

7.7 kilometres – Day 6
Why would you want to run the Marathon des Sables?
Started by French concert promoter and part-time explorer Patrick Bauer in the 1980s, Marathon des Sables claims to be "the toughest footrace on Earth". The event's website does little to sell itself, promising swollen, cracked and bloody feet caused by an endless stretch of hot sand and towering dunes.
While those that have taken part don't downplay the difficulty of completing the event, they return with largely positive things to say.
Writing for the Guardian, Tom Day, a former Marathon des Sables runner, said:
"Sure, it was tough. Tougher than I had thought, but it was also immensely rewarding, and has given me a new outlook on life; the importance of water, shelter, food and friendship – and the fact that when you really, really put your mind to something, you can achieve it."
Author Alastair Humphreys said:
The greatest attraction I can see of the MdS is that it squeezes a lifetime of adventure into just one week.

For those too busy at work, too tied by their families, too scared, too lazy or too busy to take years away from the conveyor belt I would highly recommend the MdS to you.

It compresses so much into a short space of time.
Marathon des Sables 2018: All the details
According to Steve Diederich of Marathon Des Sables UK, the race sells out in minutes. As a result, the 33rd annual Marathon des Stables will officially get underway today.
A total of 1,300 runners will be in southern Morocco to take part.
However, competitors won't begin the gruelling run just yet. Racers will begin their journey to Morocco, with medical formalities scheduled for tomorrow. The run will officially begin on Sunday, 8 April. Competitors will traverse across the desert for the following six days, before returning home on Monday, 16 April.
The marathon is split into three stages – the start stage, liaison stage and non-stop stage. Water consumption is limited throughout, with competitors limited to no more than 11.25 litres per day during the toughest non-stop stage.
The organisers have estimated average temperatures of 30 degrees during the day and 14 degrees at night during the Marathon des Sables 2018.