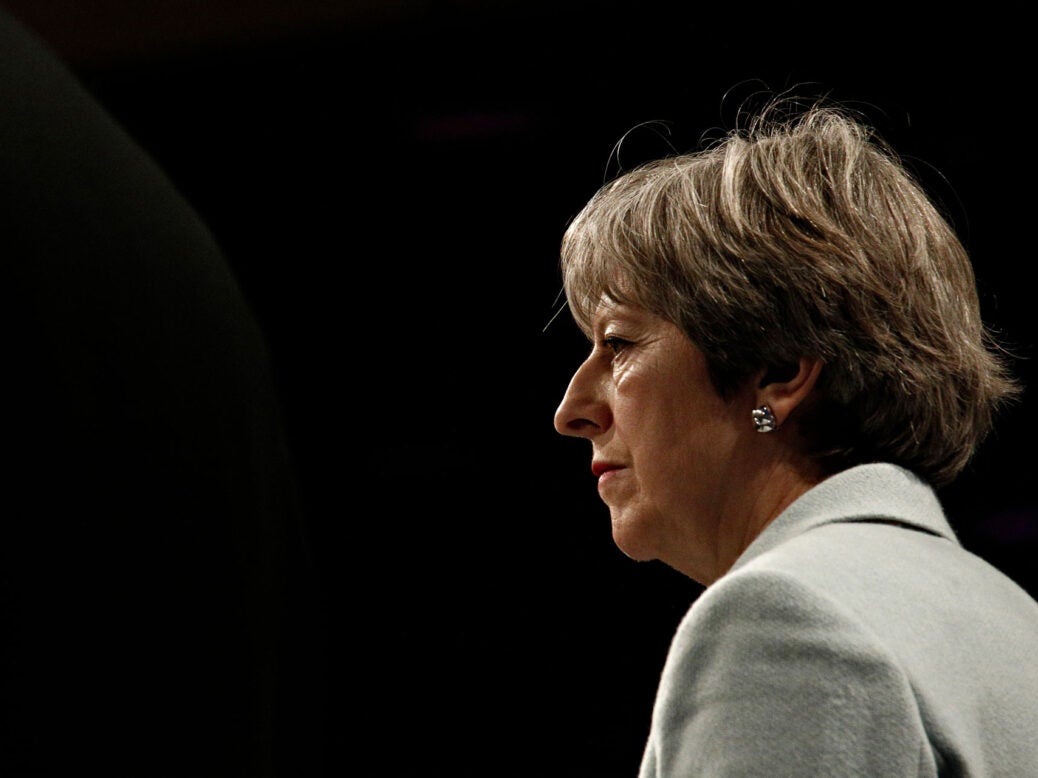 The Democratic Unionist Party's (DUP) rebellion on the finance bill last night raises the question: is May losing her majority in Parliament?
The DUP MPs violated the confidence and supply agreement, which gave the Conservatives a governing majority in parliament, by voting against the government.
It now looks like she cannot count on DUP support to get the Brexit withdrawal agreement through the House of Commons.
The party does not accept May's solution for Northern Ireland in Brexit and see her as having breached her promise that Northern Ireland would not be separated from the rest of the UK.
Its Brexit spokesman Sammy Wilson told the BBC: "We had to do something to show our displeasure."
Rees-Mogg admits defeat on no-confidence
Tory MP Jacob Rees-Mogg told press at the European Research Group briefing that "getting the 48 letters has shown to be quite difficult".
He added, "The idea that in a year you just repeat the process and then she would go at that point I don't think that is realistic."
"I think it is now or the prime minister will lead the Conservatives into the next election."
The ERG chair Rees-Mogg submitted a letter of no-confidence in UK Prime Minister Theresa May and encouraged other Tory MPs to do the same so that May could be ousted from leadership.
He said today, "When I came to the conclusion that you couldn't separate the person and the policy, I felt I had no choice but to write my own letter of no-confidence."
Even former Brexit Secretary David Davis has misunderstood Brexit
The former Brexit Secretary David Davis, who resigned after two years in the post in July and who also spoke at ERG, exposed his own flawed understanding of the Brexit process.
He wrote in Conservative Home: "If we need to leave with no deal and negotiate a free trade agreement during the transition period, so be it. Let's be clear and honest and tell the EU that's what we are prepared to do."
In fact, the transition period would only be necessary if a deal was made between the UK and the EU for the UK's withdrawal.
EU negotiator Michel Barnier has said the transition period could be extended from ending in 2020 to 2022, with some support for the idea coming from Business Secretary Greg Clark.
Brexit can still be stopped
The UK Government failed to block a hearing that will decide if the UK can revoke Article 50's trigger notice for the UK leaving the EU.
Anti-Brexit cross-party politicians are taking their case to determine whether Brexit can be stopped to the Court of Justice of the EU on 27 November.