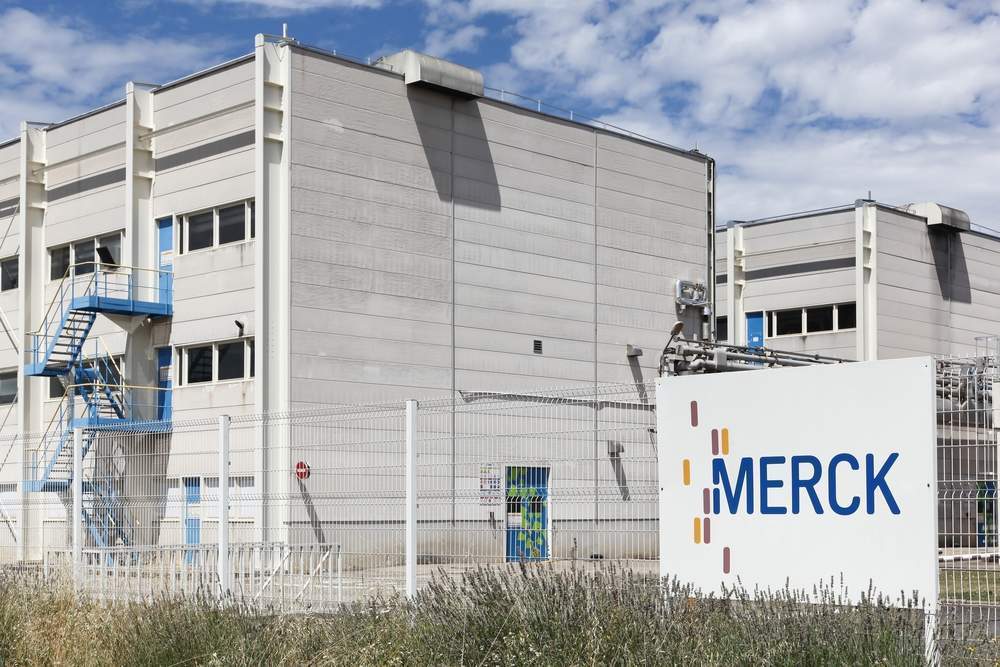 In the pharmaceutical industry one well performing drug can make or break a company's year.
Companies' financial success is often down to the strategic deals they are able to make with other pharmaceutical companies to develop the next leading drug in the market.
These are the companies that completed the highest valued licensing and partnership deals for 2017, as well as their percentage change compared to 2016.
The $8.5bn agreement between AstraZeneca and Merck to co-develop AstraZeneca's Lynparza (olaparib) cancer drug puts the two companies at the top for strategic alliance spending for 2017.
AstraZeneca just clinched the top spot from Merck with its development deals with Pieris Pharmaceuticals and MedImmune.
However, Merck has had an arguably more successful year.
It more than quadrupled its alliance deal values since 2016, and if its subsidiaries are added to the equation, its 2017 deal values rise to $9.5bn, an increase of 248 percent from 2016, whereas AstraZeneca and its subsidiaries stayed almost stagnant at $11bn.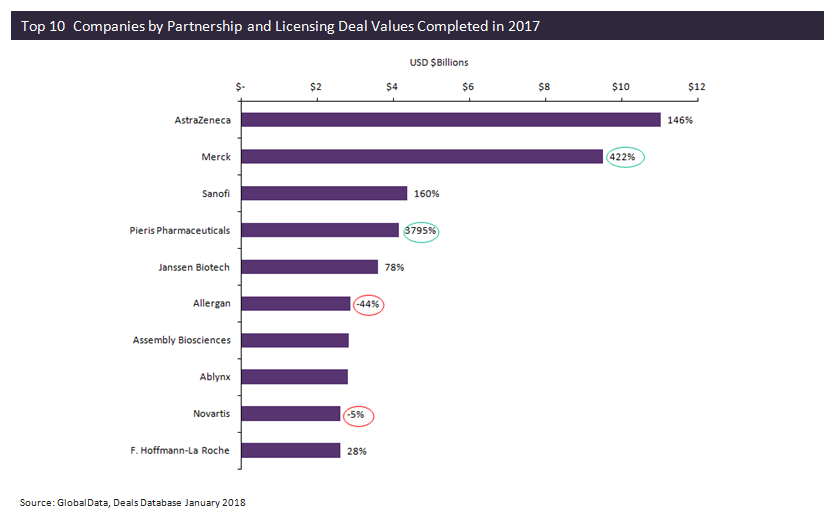 Pieris Pharmaceuticals also saw a good year, making alliances in 2017 worth more than 35 times those it made in 2016.
However, it is unlikely to do as well this year, as the 2017 value was primarily due to its $2.2B co-development deal with AstraZeneca, alongside a $1.8B licensing agreement with Les Laboratoires Servier.
Allergan and Novartis both experienced slower years than 2016, with decreases in partnership and licensing deal value by 44 percent and five percent, respectively.
However, both companies still closed big deals in 2017.
Allergan entered into a $2.8B licensing agreement with Assembly Bioscience to acquire microbiome gastrointestinal development programs.
Novartis entered into almost double the number of deals it had in 2016, and closed two $1bn deals in cardiovascular and eye indications with Ionis Pharma and Tribos, respectively.