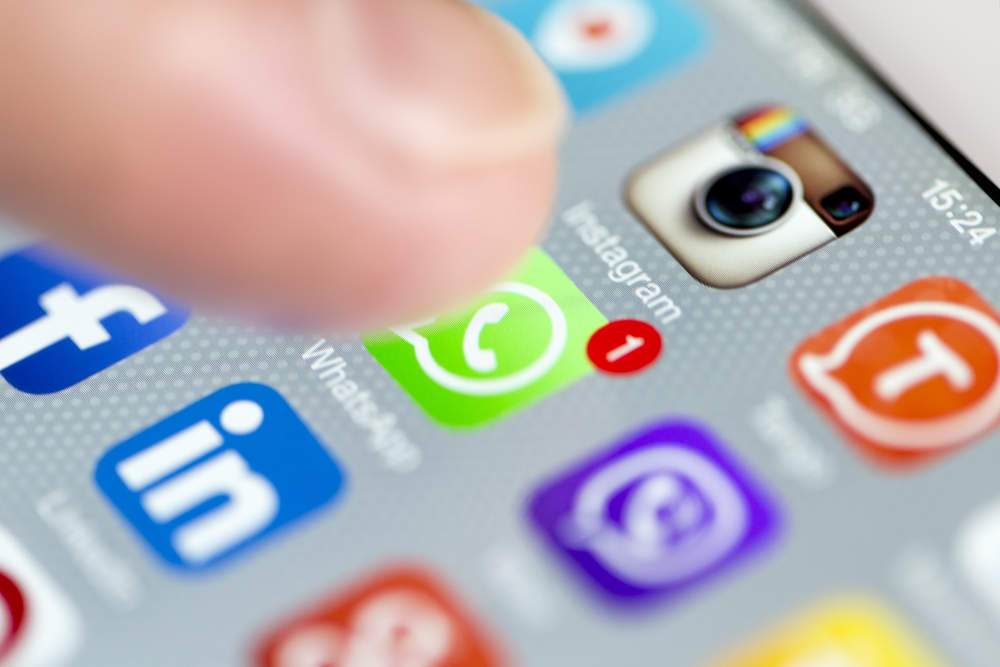 The cryptocurrency hype is at an all-time high, but digital currency still has a ways to go for widespread adoption. Messaging apps might prove to be the right catalyst.
Remember the dotcom craze and its subsequent crash and burn at the turn of the century?
The cryptocurrency market is increasingly being compared to the dotcom boom, as bitcoin's value reaches dizzying heights.
Still, despite the hype hoopla, mainstream adoption of digital currencies has yet to happen. Messaging apps are looking to change that.
Last September, millennial focused messaging app Kik announced plans to raise money by issuing a cryptocurrency called KIN in an initial coin offering. It raised nearly $100 million from accredited investors and the public.
Now rival Telegram is created its own cryptocurrency offering and could raise as much as a $500 million in the pre-initial coin offering at a potential total token value in the range of $3 billion to $5 billion, making it the biggest private cryptocurrency raise to date.
And not least, Facebook's founder and chief executive Mark Zuckerberg has indicated that the company will look at how it might incorporate cryptocurrency into its services.
What's driving this?
Social networks typically have no problem growth hacking their way to a large user base, but monetisation is still a problem.
Many simply can't compete with the scale and global incumbency of a giant such as Facebook, which has an iron grip on the social network advertising market.
As a result, Kik and other smaller apps have recently been looking towards non-traditional areas of revenue.
Cyptocurrencies could fill that role, creating a self-sustaining economy that might even one day exceed the value of advertising or value-add services for messaging players.
Kik and Telegram users and developers could create content that people would want to pay for with their respective cryptocurrency, driving up the value and demand of the digital currency.
There is growing excitement about ICOs that are linked to established applications that propose to provide real-world solutions.
In many ways, the stars are well aligned. Social networks are highly centralised organisations controlled from the top down by large companies that monetise and sell data generated by their users.
Several startup blockchain-backed social networks are allowing users to own their data and get paid directly for their contributions.
The blockchain, which cryptocurrencies operate on, lends itself well to this type of strategy because the technology does not require a third party, such as a bank or even a social network, to settle the transaction.
The blockchain stores information across a peer-to-peer network, which decentralises, distributes and records it into a public ledger that anyone can see.
Whether Facebook would tear down the way it makes money and move to this decentralised route remains to be seen, but Zuckerberg has confirmed his commitment to studying the potential of cryptocurrency and encryption to put more power in user hands.
It's a good time for a strategy re-think – the social network is trying to go back to its roots of connecting friends and family by de-prioritising public content and content from publishers.
Facebook, with more than two billion monthly active users, could drive mass adoption of a cryptocurrency in a big way.