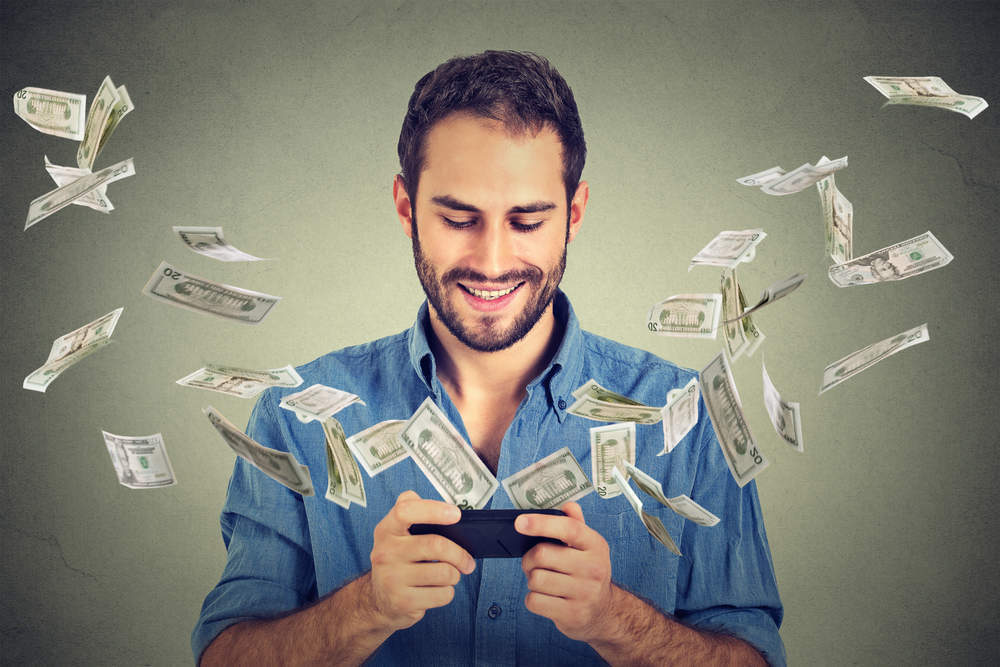 Unless you're involved in mobile game development, you probably won't have heard of AppLovin. However, just about everyone who has ever played a game on their phone will be familiar with the company's products.
Launching in 2012, AppLovin has grown into a multinational company in seven countries around the world. Recently, it was valued at around $2bn.
While the company has many strings to its bow, it is, first and foremost, an advertising platform. If you've every had an advert pop up while you're playing a game on your phone, there's a good chance it was AppLovin who put it there.
According to Simon Spaull, managing director of AppLovin, the company handles 50 billion ad requests per day. Every time an app loads an ad, that's one request. And that happens 50 billion times per day, every day.
The ads AppLovin shares can be used either to help generate revenue for app developers or to advertise one game inside another similar game.
But for publishers, it's not simply a matter of adding in a chunk of code and being done with it, as Spaull explains:
"For argument's sake, let's say you build a game and you need help with everything. You would come to us and we'd firstly help go through your game mechanics. That would help us understand how to monetize your audience as best as possible."
AppLovin also provides additional services for publishers that want to grow their reach, as more players ultimately means more people to advertise to.
"Our technology helps your game connect to the ideal audience around the world who will want to continue playing your game. But also, if you said to us 'I only have a small team and we need help marketing this' or 'we need help with finance' we can help with those areas as well.

"We have an additional arm, Lion Studios, who can help take games and publish them. We'll act as your media agency and we can even help finance it if you need some investment."
For AppLovin, the ultimate goal is to become "a one stop shop for everyone in the app ecosystem".
"That's the beauty of mobile and apps. You can literally build a game in your bedroom and it could have huge global scale and make millions of dollars in revenue."
How to making mobile advertising and gaming work together:
In short, AppLovin takes mobile games that are popular (as well as up-and-coming titles) and sticks in ads to help them generate even more revenue for the developers.
Obviously, for some gamers, that business model will have some negative connotations. As games get popular, they often start to include much more aggressive monetisation elements. These, in turn, can detract from the actual gameplay that made them popular in the first place.
However, that isn't necessarily the case for AppLovin, says Spaull. He argues that they aim to think carefully about when and where to include advertising within games. Part of their service is to assess game mechanics from the beginning to find ways of plugging in ads as unobtrusively as possible.
The aim is to serve you with ads that you actually want to see, which is achieved through an ever-changing methodology:
"The clever platforms send you ads they think are most likely to get your attention. There's also various calculations behind how often you see a certain ad, when you see it, why you see it, and where you see it. Unfortunately not everyone takes that approach and just bombard you. However, we have been very intelligent on how we use ads.

"Every single app you see, will have a different model. You can pretty much guarantee, whatever model they have now that helps them monetise will probably have been different six months ago and it'll probably be different in six months time. It's constantly evolving and constantly changing as the market adapts."
The future of in-game advertising:
Of course, if advertising is to continue in gaming (as it almost certainly will) then this kind of consideration will prove vital to ensuring that consumers aren't put off the games themselves.
Technology is advancing to the point where console quality games are beginning to appear on mobile, so that's more important than ever. Popular games like PlayerUnknown Battlegrounds and Fortnite on mobile are almost like-for-like compared to their respective console versions.
In addition, there are games like Super Mario Run, Animal Crossing: Pocket Camp, and Elder Scrolls: Blades. These are blurring the lines between a 'mobile experience' versus a gaming console experience.
It's also worth noting that when 5G rolls out streaming capabilities will become vastly more powerful. Meatier mobile games will become the norm. That should draw some of the graphics-concious console market to mobile platforms.
Spaull predicts that there'll continue to be a shift of console gamers coming to mobile to play titles like this. That's in addition to the casual gamers who left their Wii party games to move to mobile.
Ad strategy and positioning will have to shift to meet those needs. However, for Spaull, its the price point which will convince gamers to give up their concerns around in-game adverts:

"The typical console game costs £40-£50. You can get a mobile game, with a similar experience, and pay nothing.

"Yes, they have ads, but that's just the nature of the beast. If we said "let's change this and make everyone pay for games and we won't show any ads" people would be upset about that too. Ultimately, people know that it might be frustrating at times but they're getting a free product."
Spaull gives current user behaviour as evidence of this: for all people's objections to adverts, few are willing to pay to remove them.
"You have options were you can pay 99p to have the ads removed but less than 2% actually bother. Yes, people will get frustrated by them, but equally people understand that to have good content, people have to make money."
Given the inevitability of adverts, Spaull argues the focus should be on making them a harmonious part of the app, rather than a source of annoyance for users.
"The onus is on companies like ourselves. We need to be thoughtful about how we show ads, when we show ads, and where we show ads. Of course, we need to make sure the user experience isn't interrupted or disturbed. Hopefully as things get better, you'll only see ads that are relevant to you."
However, as the world of apps changes, so too will in-app adverts.
"Of course we have to make sure that we evolve. When a new format comes along, we don't just serve ads with a scattergun approach. Someone is paying to show every ad you see. The model has to work for them. The company is making money otherwise they wouldn't continue to show the ad. So we have to make sure we only show ads to people who are likely to listen."
Verdict deals analysis methodology
This analysis considers only announced and completed cloud-deals deals from the GlobalData financial deals database and excludes all terminated and rumoured deals. Country and industry are defined according to the headquarters and dominant industry of the target firm. The term 'acquisition' refers to both completed deals and those in the bidding stage.
GlobalData tracks real-time data concerning all merger and acquisition, private equity/venture capital and asset transaction activity around the world from thousands of company websites and other reliable sources.
More in-depth reports and analysis on all reported deals are available for subscribers to GlobalData's deals database.