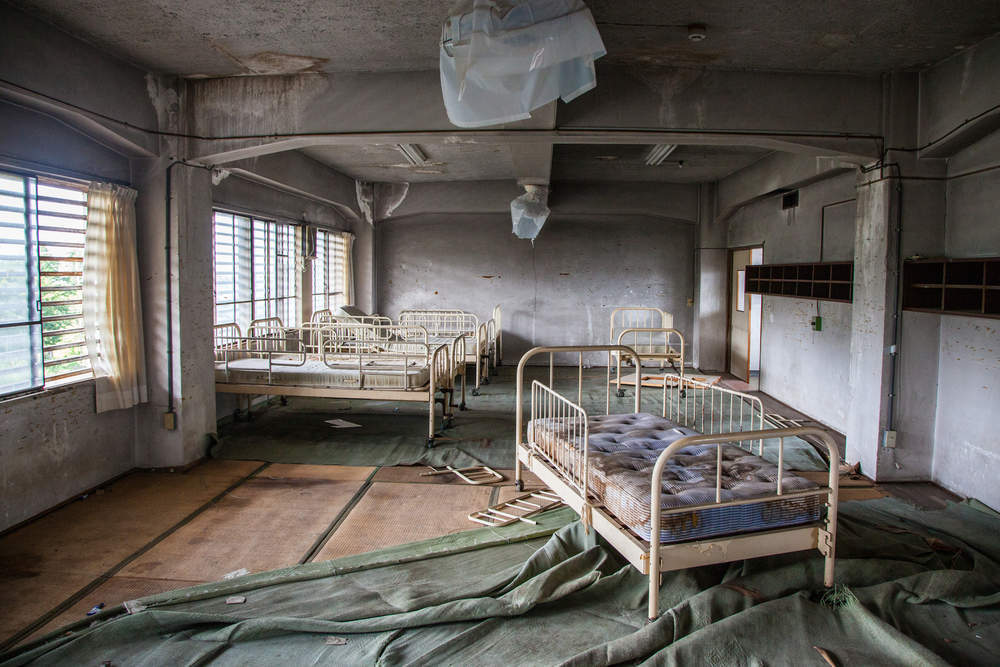 According to information out from NHS Digital yesterday there are some 30,000 vacancies in the NHS, up 10 percent from last year.
While a worrying number in itself, these figures may actually be underselling the shortages in England.
These vacancies have a number of causes and effects.
To briefly run through the causes, it's funding shortages, unmet funding pledges and funding cuts.
In 2014, the NHS future planning document Five Year Forward View predicted that by 2020/21 the NHS would be £30bn in the red.
This year's Tory manifesto pledged an NHS funding increase of £8bn over five years.
You'll notice this is less than £30bn.
The remaining £22bn was to be made in so-called efficiency savings — more commonly known as cuts.
This is where that notorious one percent public sector pay cut comes in.
As costs of living rise faster than wages, medical professionals get over-stretched and begin looking for other options: nurses go to agencies, GPs go abroad, some even look to other professions.
The staffing shortages have a feedback effect; as more people leave the service, and budget cuts limit hospitals' ability to hire new hands, those that stay get even more overburdened.
Which means more people leave. And those are some of the effects of the vacancies.
And then, of course, there's Brexit.
With a large amount of people voting for us to leave the European Union based on immigration — the country's too full, many claimed — the NHS was used as an example of the country's overburdening.
I couldn't see my GP because the system is clogged up by new arrivals — it seems to have occurred to few that maybe having tens of thousands of staff missing could be part of it.
Turns out 12 percent of NHS staff are immigrants, 5.5 percent being EU nationals.
According to the Migration Observatory at the University of Oxford, in 2015 8.9 percent of Britain's population were foreign citizens.
Anyway, back to the numbers.
When called, NHS Digital expressed some surprise this had taken off.
They had not even prepared a press release as they release these numbers monthly as part of their remit.
But the NHS is in crisis stories are in fashion at the moment.
Everyone's looking for proof the service needs either more funding or more invisible hand, depending on where you're coming from.
So it's not much of a surprise this led the agenda so much yesterday — 30,000 missing staff is a lot of missing staff.
In the numbers from NHS Digital, 40 percent of the vacancies are for nurses, which would mean we are around 12,000 nurses short in England (mark that; not the UK, England).
According to the RCN, we are 40,000 short for nurses alone.
NHS Digital are not intentionally low-balling the numbers.
A statement emphasises these numbers are by no means comprehensive. It read:
This is the latest provisional experimental publication of the NHS vacancy statistics created from administrative data related to job advertisements published on NHS Jobs, the main recruitment website for the NHS. This information is a proxy data source for NHS vacancies and, therefore, should be treated with caution.
The shortfall in the numbers basically comes from the methodology which appears to be a result of NHS Digital's remit.
They counted the vacancies by looking at the jobs posted on NHS Jobs, the central hub for recruitment into the service.
NHS vacancy figures are no longer centrally collected, so this is the best approximation they are able to make.
The problem is these vacancies are difficult to count accurately as, again, the report itself makes clear:
A job advertisement can be used to fill one vacancy, multiple vacancies or an ongoing recruitment programme and so it is not possible to accurately state the number of vacancies in a period. Job advertisements can also be placed by NHS sub-contractors and local authorities so not all adverts will be for jobs in the NHS although NHS Digital have attempted to allow for this in their processing and constrain the adverts to those related to NHS organisations only.
On top of these problems here, jobs are often advertised solely on trade magazines such as Nursing Times, keeping them off the official list on NHS Jobs, and also sometimes jobs that are not expected to be easily filled fail to be advertised at all due to the prohibitive costs involved.
Turns out the NHS is a bit cash-strapped.
For all these reasons the 30,000 number quoted across front pages and online today may not be working from the most reliable data.
"This publication provides figures which are an insight to recruitment in the NHS but which should be treated with caution", reads the NHS Digital's website.
This type of caution is usually reserved for numbers that may be inflating a problem.
In this case, the numbers may well be underplaying it.
The Royal College of Nurses arrived at their 40,000 nursing vacancies through requesting the information directly from the hospitals:
From December 2016 to January 2017 we conducted a Freedom of Information exercise, asking NHS Trusts across England for data on their staffing, covering acute, community and mental health services. The data we obtained includes the number of vacant nursing posts. This is the gap in the number of positions a Trust has allocated for the performance of certain duties that do not currently have an employee functioning in that role.
Over 76 percent of Trusts replied, making this a very wide sample size.
They also checked their numbers against two other models using average staffing figures based on Trust type and Health Education England region.
Based on the consistency of the results of the three different methodologies we are confident that as of 1 December 2016 there were approximately 40,000 vacancies of registered nurses in England.
About 37,000 EU nurses are working for the NHS today.
If you're worried about the shortage that may be caused if they all bail; remember we're already that many nurses short.