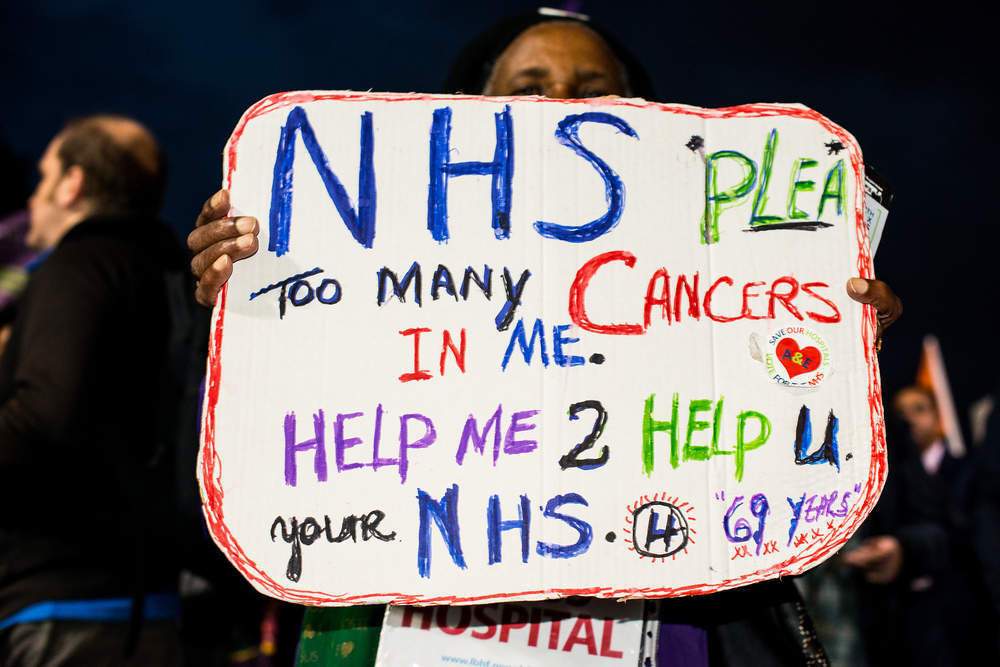 The chief executive of the UK National Health Service (NHS) Simon Stevens has called on the government to increase its funding to address rising demand and creeping costs.
Since then, UK chancellor Philip Hammond pledged an additional £1.6bn ($2.1bn) for the NHS in his autumn budget last week, £2.4bn less than the £4bn requested by Stevens.
Funding for the NHS in England is at a record high of nearly £124bn this financial year, but even with promises of an additional £1.6bn next year, front-line staff believe budgets will still be stretched and waiting times will go up.
Where are the ever-rising costs coming from?
Rising population age boosting demand
In 1948, the year the NHS was launched, the life expectancy in the UK was 66 for men and 70 for women.
During the intervening years life expectancy has increased to 79 for men and 82 for women, thanks to improvements in nutrition, public health and medicine.
Many see the rise in life expectancy as evidence of the NHS's success – but if this is the case, then it is fair to say that it is the victim of its own success.
Average annual spending on a 65-year-old patient is believed to be twice that of the spending on a 30-year-old patient, and recent forecasts suggest that between 2015 and 2025 the number of people aged 65 and older living in England and Wales will increase by 19.4 percent, from 10.4m to 12.4m, while the number living with disabilities will increase from 2.25m to 2.81m.
Escalating drug costs
In the UK patients are not charged for their public healthcare, and the NHS is by far the largest buyer of pharmaceutical products.
While the NHS is experiencing increased demand, the pharmaceutical industry is also undergoing a period of change, with research and development slowing and many companies switching from primary medicine to specialise or personal medicines.
Personalised medicines are designed for smaller patient populations and often incur higher R&D costs, which in turn inflates drug prices.
Cost saving measures can only go so far
There are measures in place to try to address the cost challenges, and make the most effective and sustainable use of the NHS's resources.
The National Institute of Health and Care Excellence (NICE) only approves drugs that are clinically proven to be cost effective, and the department of health tries to negotiate the lowest possible prices with drug developers.
However, there is only so far that these measures can go, and they also create tension between the NHS and the pharma industry.
With the government funds promised in the budget likely falling short of requirements, it seems that further innovation will be needed from some quarter if the NHS is not to spiral further into its funding crisis.