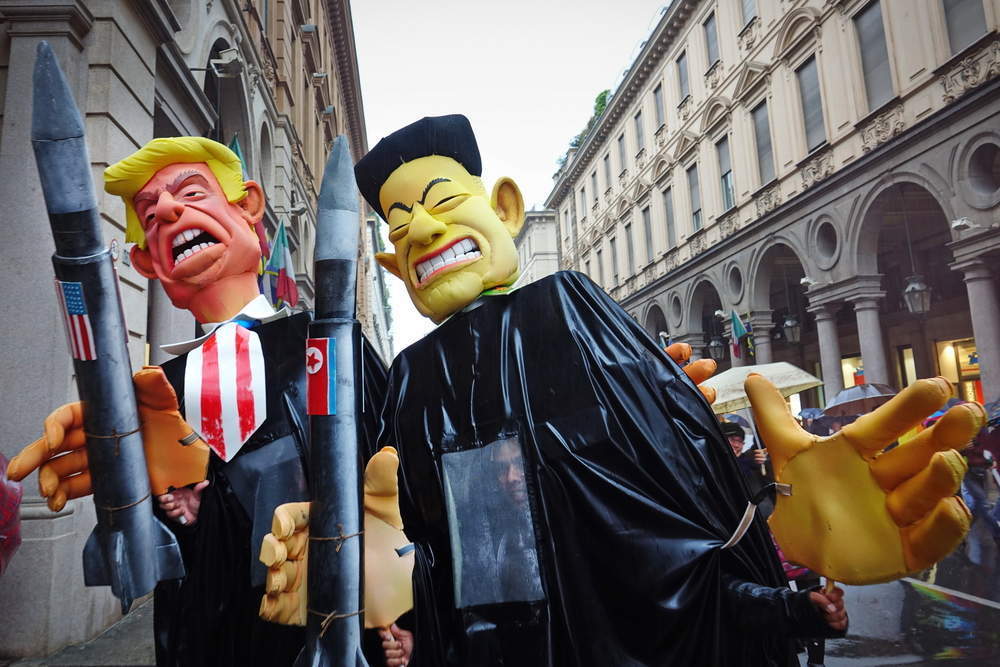 The leader of North Korea Kim Jong-un has said he is committed to the denuclearisation of the Korean peninsula if the US and South Korea take "synchronous measures".
Kim promised China's President Xi Jinping that he would follow through with disarming the country's nukes during a secret visit to China, which ran from Sunday to until this morning.
In comments reported by Chinese state news agency Xinhua, Kim said:
It is our consistent stand to be committed to denuclearisation on the peninsula, in accordance with the will of late President Kim Il Sung and late General Secretary Kim Jong Il.

The issue of denuclearisation of the Korean Peninsula can be resolved, if South Korea and the United States respond to our efforts with goodwill, create an atmosphere of peace and stability while taking progressive and synchronous measures for the realisation of peace.
Kim also confirmed North Korea would be holding summits with the US and South Korea.
Meanwhile, Xi promised to work with North Korea to scale down nuclear weapons on the peninsula.
China is willing to continue to make a constructive impact on the Korean peninsula problem.
Will denuclearisation actually happen?
Kim's pledge to lay down nuclear weapons on the condition that the US and South Korea respond in kind, would appear unlikely.
The US has previously said it would never surrender its nuclear arsenal, which is thought to be around the size of Russia's.
It's also thought unlikely that the US would withdraw its support for South Korea — designated a major non-Nato US ally.
South Korea has not opted to develop nuclear arms, even though it claims to have the raw materials and equipment to do so and has publicly adopted a policy of non-proliferation of nuclear weapons, calling for a nuclear-free Korean Peninsula.
For its northern neighbour, nuclear weapons have long been celebrated as a "treasured sword" in the North Korean media.
Trump's appointment of hawkish national security adviser John Bolton, may also have rattled the North Korean leader, as Bolton previously suggested striking North Korea first to disable its nuclear capabilities.
Bolton wrote in February:
It is perfectly legitimate for the United States to respond to the current 'necessity' posed by North Korea's nuclear weapons by striking first.
Bolton promised to maintain a tough stance on Pyongyang in upcoming negotiations in April in a statement on Sunday, and has warned that the pariah state is only buying time by agreeing to negotiate.
They've got a very limited number of things that they need to do in North Korea to make their nuclear warheads actually deliverable on targets in the United States so they want to try to slow roll the negotiations to buy more time.
Background:
Kim's pledge to China came after days of speculation on whether the hermit leader was in Beijing on an unofficial visit.
The visit was the first time he has gone overseas since taking power in 2011.
Kim's China trip comes weeks before a planned visit between the North Korean leader and South Korea's President Moon Jae-In.
At the summit, set for late April in the border village of Panmunjom, they are expected to discuss whether Pyongyang will relinquish its nuclear arsenal in exchange for security guarantees from the US.
A later meeting with US President Donald Trump and Kim is anticipated in May, with Kim agreeing to halt missile tests during the planned negotiations.
Since 2011, Kim Jong-un has fired more than 90 missiles and conducted four nuclear weapons tests.