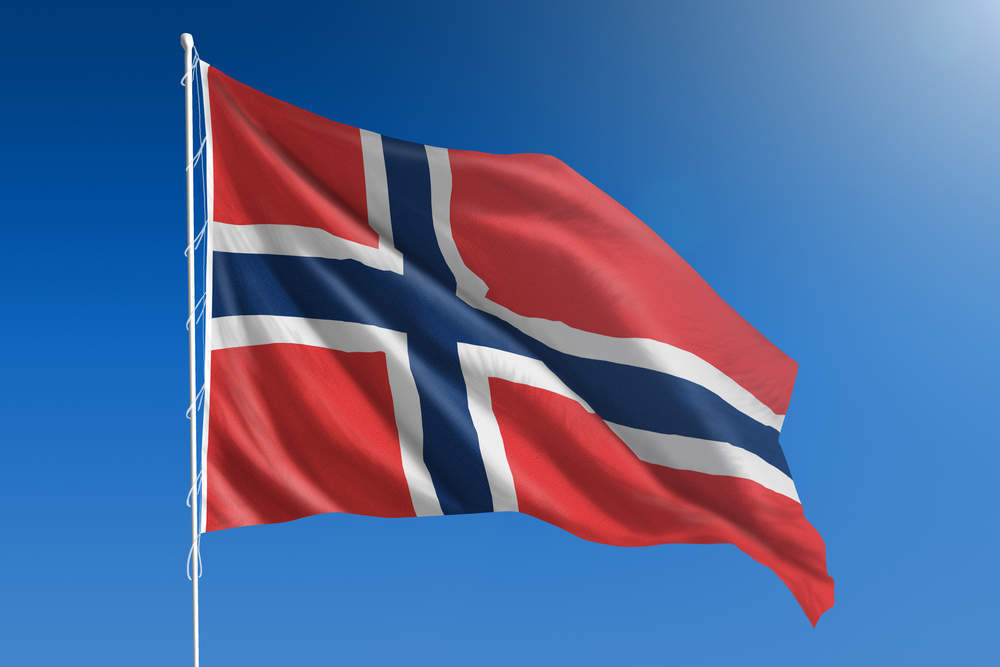 Norway's sovereign wealth fund, the world's largest, made its biggest gains on record in 2017, with returns equivalent to $131 billion.
Norway's sovereign wealth fund beat its benchmark last year, earning a return of 13.7% in 2017, up from 6.9% in 2016, according to results out today.
The fund passed the $1 trillion mark in September 2017 through investments in stocks, bonds and overseas property.
CEO Yngve Slyngstad said in a statement:
The fund's cumulative return since inception has passed 4,000 billion Norwegian crowns ($511 billion). One out of four crowns of return was generated in 2017, after a very strong year for the fund.

Again, our equity investments returned strongest with a return close to 20%
Why it matters:
The Norwegian oil fund, which started in 1996, has built a real estate portfolio of $25 billion in big European and US cities in just seven years.
Owned by the some five million Norwegian people, the fund has 36% of investments in Europe, 41% in North America, and 20% in Asia.
It is one of the world's largest shareholders, with more than 1% of all the shares in the world, worth $667 billion, that is equivalent to around £143,000 for every citizen.
Their investments in 9,100 companies around the world include an $8.4 billion share in Apple, and others in Nestle and Microsoft.
At first, the fund started buying properties on its own but now looks to find local joint venture partners before making an investment.
The company tends to invest in office spaces and retail buildings in large global hubs.
Background:
Earlier this month the fund renewed calls for companies it invests in to act responsibility, joining other big global investors.
Last month Larry Fink, the chief executive of BlackRock — the world's largest institutional investor — called on companies to do more to help society.
The investment guru wrote to the bosses of the biggest companies that BlackRock invests in urging them to expand their focus beyond profit, and work to improve the world.
Fink wrote in his letter, a copy of which was shared with CNNMoney:
Society is demanding that companies, both public and private, serve a social purpose. To prosper over time, every company must not only deliver financial performance, but also show how it makes a positive contribution to society.