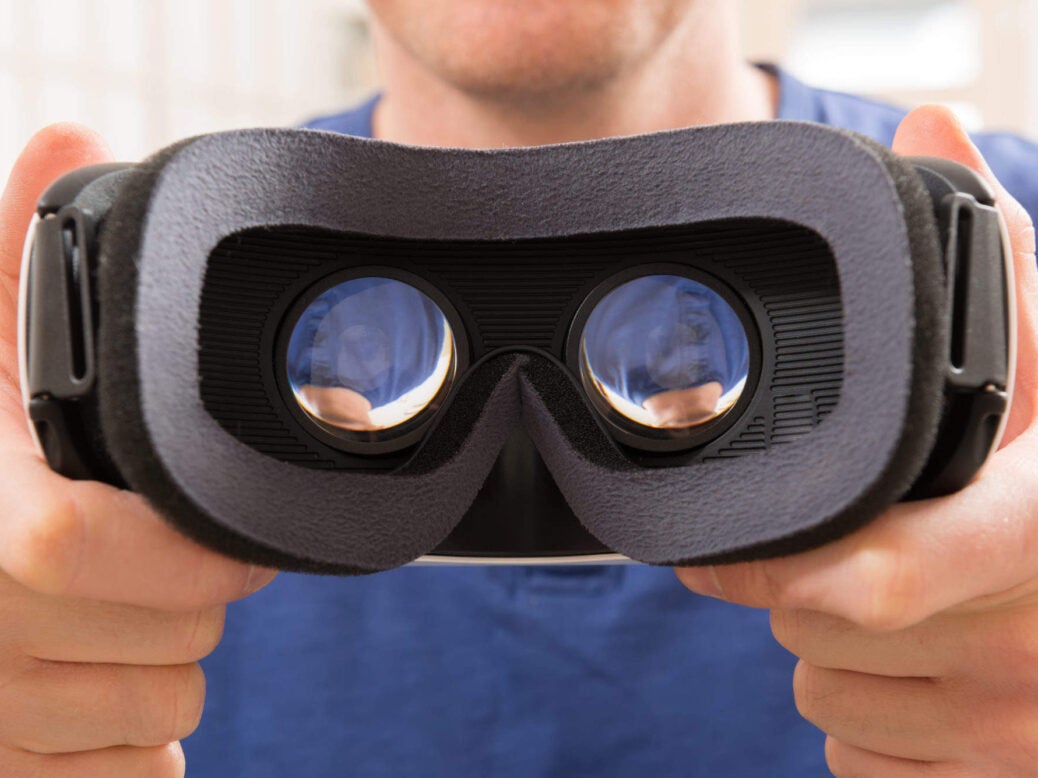 After much anticipation, Oculus has launched the last of its "first generation" virtual reality (VR) headsets: the Oculus Quest.
With the VR gaming market in danger of stagnating after a decline in headset sales, could the all-in-one VR system be what Oculus needs to crack the mass market?
What is the Oculus Quest?
Revealed by Facebook CEO Mark Zuckerberg at the Oculus Connect 5 event, the 64GB VR headset will launch in Spring 2019 for $399. Along with the Go and Rift, the Oculus Quest finishes off the "first generation" of Oculus VR headsets.
Unlike its predecessor the Oculus Rift, the standalone headset has no wires and no external sensors, meaning it doesn't need to be connected to a PC to function. However, with four ultra-wide-angle sensors and six degrees of freedom (meaning users can look in any direction) it aims to offer a "Rift quality experience". The headset will also be compatible with more than 50 games.
In a statement, Oculus said that the new headset is designed to fit somewhere between the PC-connected Oculus Rift and the Oculus Go, which was launched as a cheaper standalone headset last year for $199:
 "With the introduction of Oculus Quest, we've completed our first generation of best-in-class VR headsets.

"Oculus Go remains the easiest and most affordable way to get into VR, while Oculus Rift leverages the power of your PC to push the limits of what's possible. Thanks to Oculus Quest, we're now able to combine the best of both worlds and welcome even more people into the VR community."
Could it fill a gap in the market?
According to new data from IDC, worldwide shipments of virtual reality headsets declined 33.7% year-over-year last quarter, with tethered headsets declining 37.3%. Stand-alone VR headsets, on the other hand, saw shipments grow by 418%, driven by devices such as the XiaomiMi VR and Oculus Go.
Despite the excitement around the technology, VR gaming has not yet made its way from the niche to the mass-market, due in part to high equipment costs and limited content. With consumers expecting high-resolution visuals at an affordable price, manufacturers are faced with the challenge of how to attract a wider audience.
Although the Rift and Quest both retail at $399, the Rift requires a powerful PC to run, making it prohibitively expensive for casual gamers. Along with other headsets with similar capabilities, this may be the barrier to entry stopping VR gaming from entering the mainstream. In that sense, the Quest addresses some of the shortfalls in PC-powered headsets by positioning itself somewhere between entry-level VR devices and high-end headsets.
This happy medium may help Oculus to catch up with rival Sony, which sold 1.6 million VR headsets in 2017 compared with 400,000 Rift units sold.
Zuckerberg has said that he wants 10 million people to use each of his company's devices, and the portability and price of the Quest may bring the company, which bought Oculus back in 2014, some way closer to achieving this.
Although it remains to be seen how well the device will perform after its launch next year, powerful, self-contained headsets may be what is needed to encourage widespread VR adoption.