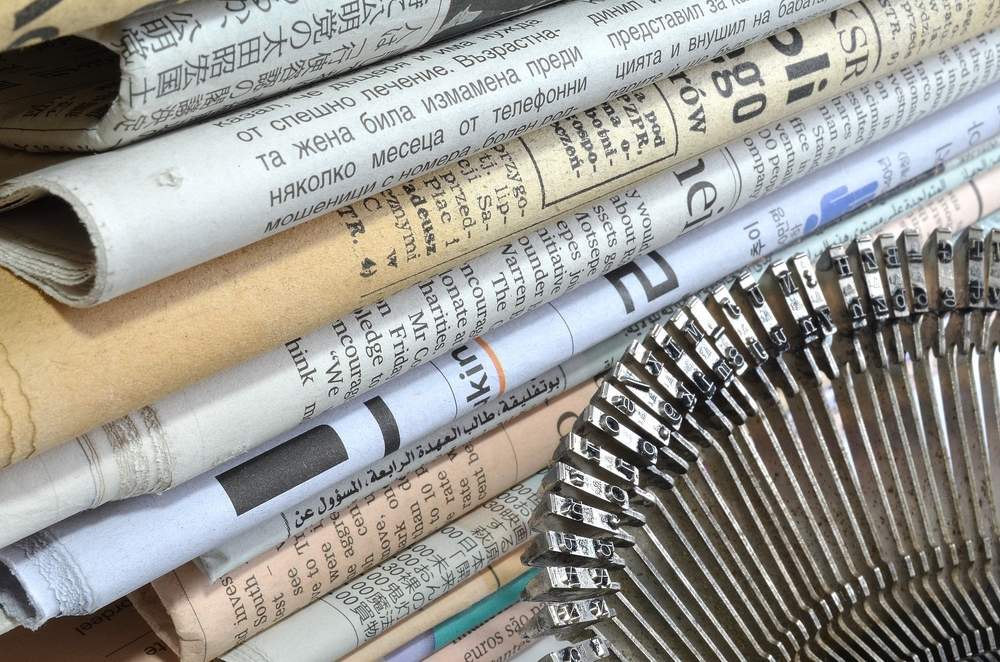 The Polish government is planning to introduce legislation that could reduce the maximum stake a foreign company can hold in a Polish media outlet from 40 percent to 15 percent.
Politicians from Poland's ruling right wing Law and Justice (PiS) party argue that foreign ownership of Polish media outlets does not serve the country's national interests.
Introducing the new legislation would impose media restrictions that are no different to those in other European countries like Germany and France, they insist.
The PiS' proposals follow yesterday's decision to fine TVN SA for its overage of anti-government protests in Warsaw, Poland.
The demonstrations in December 2016 were a response to plans announced by the PiS to limit the number of journalists and television stations allowed to cover parliamentary proceedings, which have since been abandoned.
The National Broadcasting Council, Poland's media regulator, said today that TVN SA had to pay a £310,000 penalty for its coverage of the protests, which "propagated illegal activities and encouraged behaviour threatening security".
The regulator did not provide specific details about how TVN SA breached Poland's broadcasting regulations.
TVN SA, owned by US media group Scripps Networks Interactive, is often critical of the right-wing government.
It is also the most widely watched independent channel in Poland.
TVN24 said in a statement:
TVN SA categorically states that during the days of the parliamentary crises, between 16 and 18 December 2016, the journalists of TVN 24 weren't . . . creating an atmosphere of support for the events, but reported in the fullest way possible the events, which is the basic task of informative journalism.
Adam Pieczyński, director of the TVN's Information Department, said:
Presenting facts — lawful or unlawful — can't be treated as encouraging any actions, just as showing the course and result of a car accident isn't an encouragement to violate the road safety principles.
Dorota Glowacka, a lawyer at the Helsinki Foundation for Human Rights said on Tuesday:
It is very disturbing that for reporting these types of events – the parliamentary crisis and society's response to it – one of the TV (stations) faces negative consequences.
"It may be perceived as a certain warning signal for other media that would like to report independently some events that are uncomfortable from the point of view of the ruling party," she added.
The US Department of State echoed Glowaka's concerns in a statement issued the same day:
This decision appears to undermine media freedom in Poland, a close ally and fellow democracy. Free and independent media are essential to a strong democracy.
Press freedom in Poland
Poland's PiS took direct control of state media outlets in 2016, and there is speculation the party's plans to take over TVN24 influenced the regulator's decision, Reuters reported.
The regulator's five board members were either appointed by the PiS majority in parliament or by the president, himself a former member of the ruling party.
Since the party assumed office in 2015, Poland has dropped dramatically in the Reporters Without Borders annual World Press Freedom Index from 18th out of 180 countries that year to 54th in 2017.
The Polish regulator's decision to fine TVN SA was influenced by the PiS, according to Kamila Gasiuk Pihowicz, from the liberal Nowoczesna party, who tweeted:
The fine on TVN24 is a brutal attack on journalistic independence. It is as clear as day for everyone who follows Polish public life that such a huge fine imposed on the biggest television news channel is not a coincidence. The justification of this fine is absurd
"In my opinion, this is just financial revenge for the fact that TVN24 impartially covers political life in Poland. Politicians from [Law and Justice] dream of a situation in which TVN24 would go down to the level of [state broadcaster] TVP INFO," she added.
Poland's deputy culture minister Paweł Lewandowski responded to criticism of the government:
[The media] is a type of state power, an authority over opinion and a filter that communicates some views and not others. It is very influential because it can change social moods. We must have 100 percent certainty that everything that happens in Poland is overseen by the Polish authorities.