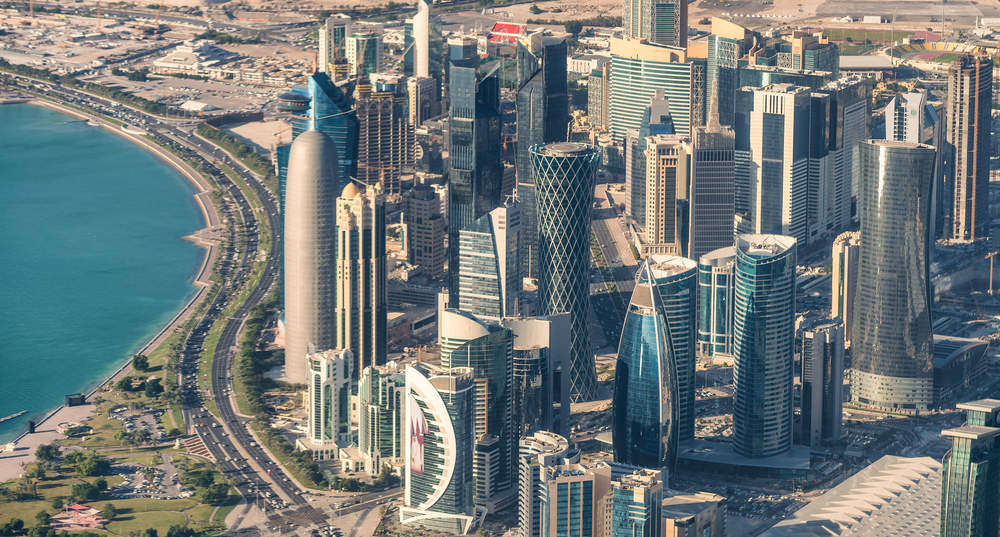 Qatar's sovereign wealth fund, the Qatar Investment Authority (QIA) has injected $38bn of its $340bn reserves to support the country's slowing economy resulting from an ongoing dispute with other Arab states, according to a report published by rating agency Moody's.
The QIA's financial support is the equivalent of 23 per cent of the country's gross domestic product (GDP).
Saudi Arabia, the United Arab Emirates, Bahrain and Egypt severed diplomatic and transport links with Qatar on June 5, accusing the country of supporting Sunni extremist groups and Iranian-backed militants.
Qatar has repeatedly denied the accusations, insisting that the crisis is politically motivated.
"The severity of the diplomatic dispute between Gulf countries is unprecedented, which magnifies the uncertainty over the ultimate economic, fiscal and social impact on the GCC [Gulf Co-operation Council] as a whole," said Moody's vice-president Steffen Dyck in a statement released on Thursday.
"While we expect the GCC to overcome its divisions, tensions persisting — or even escalating — would be the most credit negative for Qatar and Bahrain," he added.
Moody's, which assigned a negative outlook to Qatar in July, said that in light of failed Kuwaiti and US efforts to resolve the dispute, a resolution is not likely in the near future.
"In the short term, we expect tensions to persist, quite possibly to escalate," the credit agency's report said. "The severity of the dispute is unprecedented, which magnifies the uncertainty regarding the ultimate economic, fiscal and social impact on the GCC as a whole."
Key industry sectors in Qatar are struggling
Qatar's trade, tourism and banking sectors have been worst hit since the Saudi-led blockade was first announced.
The number of visitors from the GCC, consisting of all Arab states in the Persian Gulf except for Iraq, fell by more than 70 percent.
From June, much of the region's airspace has been closed to both Qatari aircraft and foreign airlines flying to and from Doha, the Qatari capital.
"The General Civil Aviation Authority of the United Arab Emirates denies allowing aircraft registered in the State of Qatar to cross the sovereign airspace of the state," the authority said in an a statement last Wednesday.
Meanwhile, the country's stock market has shed 15 percent of its market value in 100 days, hitting a 52-month low this week.  
In the first month of the embargo alone, Qatar's trade dropped 40 percent, causing food prices to jump 4.5 per cent year-on-year in July. 
Selling out?
The QIA sold 4.4m of its shares in luxury jewelry retailer Tiffany & Co on Thursday in a block sale valued as much as $417m, according to US bank Morgan Stanley.
The sale comes after the QIA reduced its direct shareholding in Swiss banking giant Credit Suisse and Rosneft, Russia's state-controlled oil company.