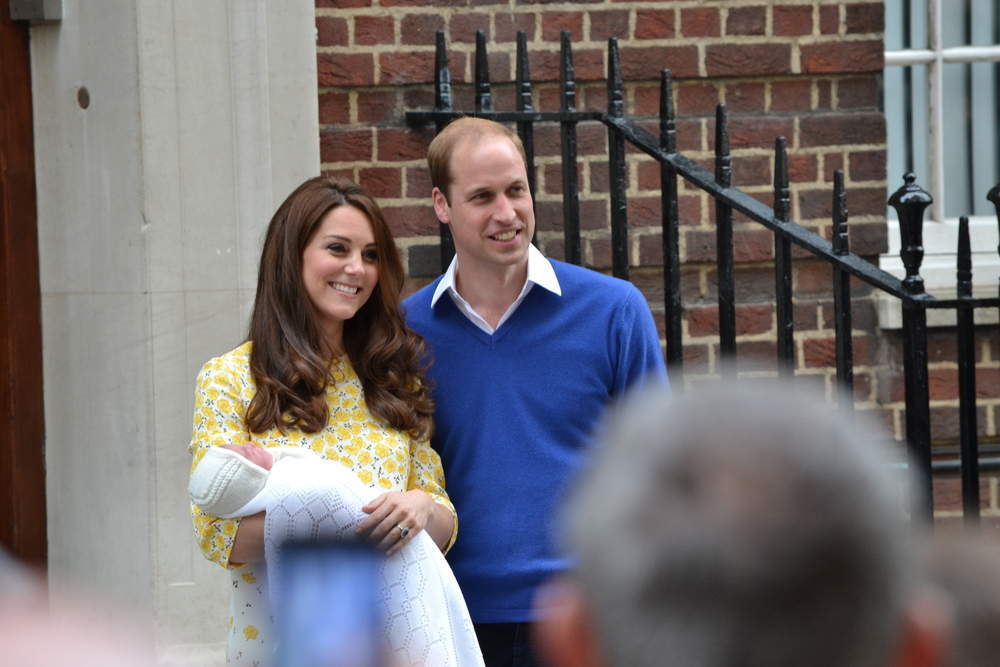 The Duke and Duchess of Cambridge have announced the birth of their third child, welcoming a son at 11.01am this morning to coincide with St George's Day.
As with her first two children, the Duchess of Cambridge gave birth at the Lindo Wing, a private maternity wing of the NHS hospital St Mary's in Paddington in London.
The total cost of the birth – including 24 hours in one of the wing's deluxe suites, and care from a consultant gynaecologist – is thought to be around £12,750. Prices for the Royal Family have increased since the birth of their first child Prince George in 2013, which was estimated at around £12,270.
The cost of the birth of their daughter Princess Charlotte in 2015 was thought to be slightly less, around £11,900, due to a 10% "loyalty birth" reduction for previously having had a baby at the wing (this reduction will likely have applied for this birth, but it has been offset by rising costs).
The Lindo Wing, where Prince William and Prince Harry were also born, is a favoured place to give birth for the rich and famous in the UK. In 2017, it was chosen by George and Amal Clooney for delivery of their twins.
Patients cite the privacy, skilled doctors, and midwives, on-site nursery, and food as reasons for choosing the ward.
Additionally, it has the benefit of being attached to an NHS hospital with an emergency and intensive care department, where mothers and babies can be transferred if something goes wrong.
Perhaps surprisingly, the Lindo Wing is not the most expensive maternity ward in the UK.
That title goes to the Portland Hospital, the only fully private maternity hospital in the UK, also based in London. There, the minimum cost for a 24-hour stay in a suite with a consultant overseeing the delivery is estimated at around £14,000, although it can go much higher, with hotel-like extras added on top.
Portland chief executive Janene Madden told the BBC: "I have seen someone spend £500,000."
At the other end of the scale, births with the NHS are free at the point of use for the mother and child.
For the NHS itself, the internal costs of a birth can vary significantly. A normal hospital birth costs the NHS £1,985, according to their published figures.
A cesarean section is more expensive for the health service, costing an average of £3,780. Home births, and births in midwife-led units, generally cost significantly less for the NHS.
If there are complications with a birth, the costs for the NHS multiple rapidly. Admittance to a neonatal intensive care unit (NICU) is estimated to cost the NHS around £1,200 a day.
If a mother and child being treated privately have complications that require emergency surgery, or being transferred to a NICU, this cost will be covered by the NHS.