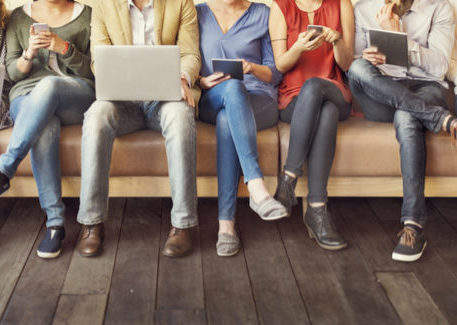 The Royal Society for the Encouragement of Arts, Manufactures and Commerce (RSA) has described conversations about mental illness between young people online as 'romanticising' and has called on Facebook, Instagram and the rest to help professionals step in.
The implication is that left to themselves young people ideate mental illnesses, with dangerous consequences like self-harm or suicide.
RSA researcher Tom Harrison said: "It's happening and I would make a subjective value judgement that that would be more effective in a mediated environment."
Mediation by professionals is a controversial topic, brought into the public view by American TV series like 13 Reasons Why.
The series and its sequel dramatise a court case against a school for failing to protect a suicide victim from the bullies that caused her death.
As it turns out, the bullies each have their own struggles with mental health.
Conversely, the RSA observed young people on social media supporting each other through mental illness and it suggested they were putting additional pressure on each other, potentially because of inadequate professional provision.
13 Reasons Why has been widely talked about for the issue of romanticising suicide. It shows the victim, Hannah, committing suicide and the distressing events that led to it.
Harrison points out that the RSA's report is not about serving a narrative around the 'snowflake generation', an idea used to describe young adults as more prone to taking offence and being too emotionally vulnerable.
A statistic cited from The Royal Society of Public Health said that 40% of young people say that they have seen content online that was distressing.
The RSA recommends further investigation on "how to coordinate an effective online response, asking how providers can be incentivised to invest in a dialogic (rather than broadcast) model of support, which enables children and young people to get digitised practical support to manage emotional distress and mental health conditions."
Harrison suggests that a formal mediation service, such as Big White Wall, an online peer support community, "sheds more light rather than heat on the conversation".
The listening exercise behind the RSA's analysis, which looked for themes in online conversations, but kept the anonymity of users, found topics and imagery which created a lot of interest but were not informative.
Harrison said:
"A culture of openness can lead us to being hostages to fortune as more awareness leads to more conversations that risk confusing and misdirecting young people to sources of information and advice which lack credibility."