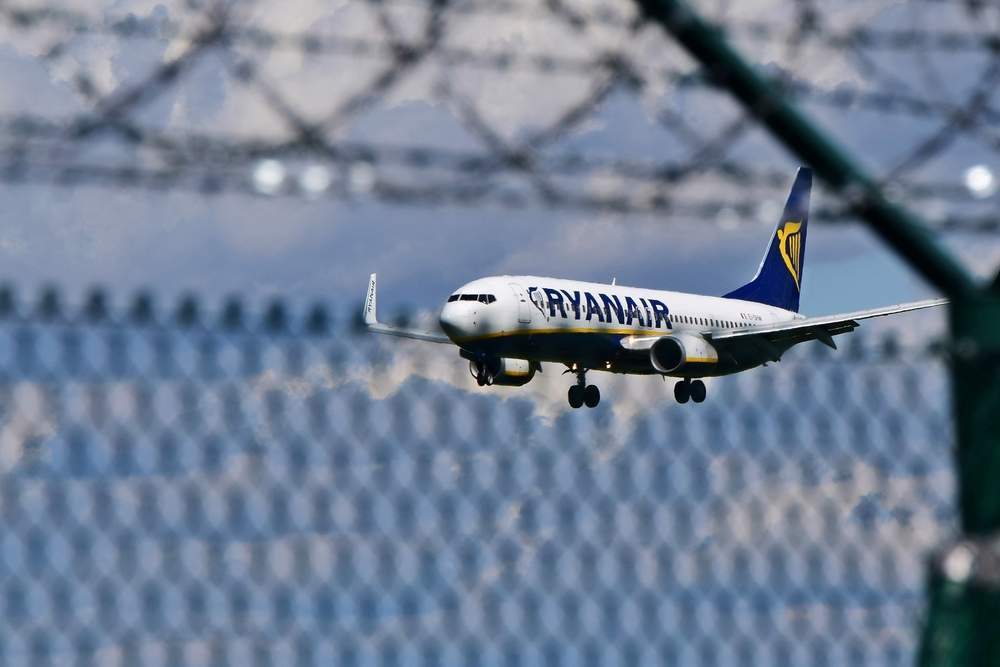 Ryanair share price jumped as the airline's profits declined only 7% amid  fuel and staff costs and pilot strikes which hit the airline recently.
On Monday 22nd October, Ryanair released its first-half results for the period April to September 2018. Despite net income declining by €100m compared to last year, many other metrics are good.
At first glance, the company seems to be struggling but in fact it is weathering the current industry storm exceedingly well.
Ryanair's profits after tax declined by 7% to €1.2bn, but revenues, passenger numbers and ancillary revenue – seat reservations and luggage fees, for example – have all increased.
Load factors are also unchanged, and considering the current industry trends Ryanair's performance is quite remarkable.
Ryanair is expanding as others collapse
Ryanair's surprisingly strong performance has allowed it to continue to invest at a time where many smaller competitors are collapsing altogether.
Cypriot airline Cobalt, Swiss airline Skyworks and Primera Air, have all collapsed in the last few weeks due to overall cost increases and wary consumers across Europe.
Ryanair are in a great position to capitalise on this.
The company invested in 23 new planes in the first half of the year in anticipation of this, despite expansion seeming at first glance to be a very risky strategy. Despite increasing its fleet size to 450 load factors remained unchanged at 96% – well above other competitors such as Flybe, which posted a profit warning only last week. Ryanair's investment has put it in a strong position to further consolidate the budget airline market.
Costs are up but Ryanair is coping well
Spot fuel prices have reached $85bbl and oil is the single largest cost to any airline.
Ryanair had the foresight to deal with this however; around 90% of its fuel needs for the next 12 months are hedged at $68bbl.
As oil hit this price level a full six months ago, Ryanair has managed to avoid a huge cost increase and has been able to keep profit decline to a minimum. As oil prices are certain to increase further in the future, the savings will only increase for Ryanair.
The other main cost for the budget airline is staffing costs. Ryanair increased pilot wages by 20% to prevent major disruption to service after strikes in August of this year resulted in around 600 flights being cancelled in a single week.
The company also attributed its profit fall to industrial action, as cancelled flights decreased revenue.
Passenger welfare costs have also increased, with cancelled flight customers entitled to hotel beds and meals. Seats on replacement flights also represent significant costs.
Ryanair only recognised unions in December 2017, and has been targeted by coordinated labour action. However, Ryanair expects to finalise more union agreements soon, and while occasional industrial action is inevitable, it expects a limited impact.
Despite minor profit losses both the company and shareholders remain confident that Ryanair is well-equipped to make the most of the future uncertainty in the industry.