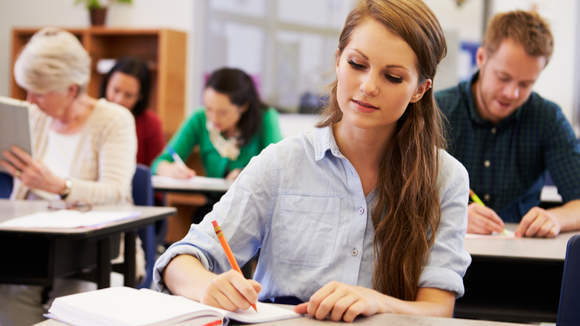 As AI gathers speed, the country has a growing need for digital skills, but could selective education be the answer?
In July, Verdict reported findings from PwC that professional, scientific and technical services would see a +16% rise in jobs in the UK within two decades. Manufacturing will of course be hit by more automation, with a -25% loss of about 700,000 jobs.
Close behind is transport and storage, at -22%, and public administration comes in third, at -18%. But there will be jobs for those who lose out to AI and these ask for related skillsets, which will encourage many to retrain.
Today, the Centre for Policy Studies think tank publishes 'Technically Gifted', a report by Conservative journalist and free school founder Toby Young.
He calls for the return of selection in the education system, in particular at technical and vocational schools, which he says are currently used "as 'dumping grounds' for [nearby comprehensives'] most poorly behaved, low-attaining students."
He argues for "14-19 specialist schools to select for aptitude so these institutions can become beacons of excellence."
Questionable credentials from a key supporter of selective education
Young's credentials have been called into question before. In January, he resigned from his position on the board of the Office for Students after heavy criticism for his comments about inclusivity in education, working class students at Oxford, and the breasts of TV presenters and MPs.
He also supported what he called 'progressive eugenics' in an Australian publication, proposing that low income and low IQ parents should be helped to choose which embryos were allowed to develop based on intelligence.
He said: "Provided there is sufficient take-up, it could help to address the problem of flat-lining inter-generational social mobility and serve as a counterweight to the tendency for the meritocratic elite to become a hereditary elite."
Technical and academic education as equals
In 'Technically Gifted', Young "argues that [technical and vocational schools'] poor performance is largely due to the fact that they cannot select pupils, but must take all-comers".
He says: "This puts off pupils who might actually benefit from the specialised education on offer."
He goes on to say that selection at 14 "would fundamentally improve the life chances, income and well-being of those who have an aptitude for this type of education and would like the opportunity to pursue it, rather than treating them – as we have done for so long – like second-class citizens."
He echoes Damian Hinds, Education Secretary, who he quotes saying, "Technical education in this country has long been seen by many as the second best option to academic study and university."
But Young says the focus now is on the choices available to children only after they've done their GCSEs, particularly by the introduction of T-levels and the building up of apprenticeships.
Justine Greene announced in 2017, as then Education Secretary, that the digital T-level, along with two others will be taught from 2020.
The digital T-level covers three occupational areas: IT support and services, software and applications design and development and data and digital business services.
For Young, it's a question of how we select which students take the technical or vocational route. He argues in his report that for technical and vocational schools to do well, "children's suitability for this type of education cannot be assessed on the basis of their unsuitability for a purely academic education".
But he leaves alone the question of what would happen to students who weren't selected by technical or vocational schools.
Writing for The Spectator in 2016 about grammar schools, Young said, "The problem is that disadvantaged children who didn't qualify for places at the 'super-grammars' would probably have even fewer opportunities than at present." A similar problem arises here.
Creating a workforce for the changing world
The good news, if Young's proposal is taken seriously and stands up to testing, is that we'll have a better-able workforce, in particular in the digital industry, to face the approaching challenges.
From an economic and efficiency standpoint, we need Young's suggestions about how to improve current training options.
But his ideas will be met with opposition from those who prioritise inclusivity in education. Young's father is said to have coined the term 'meritocracy', and perhaps we are already too far down that road to turn back from educational selection.