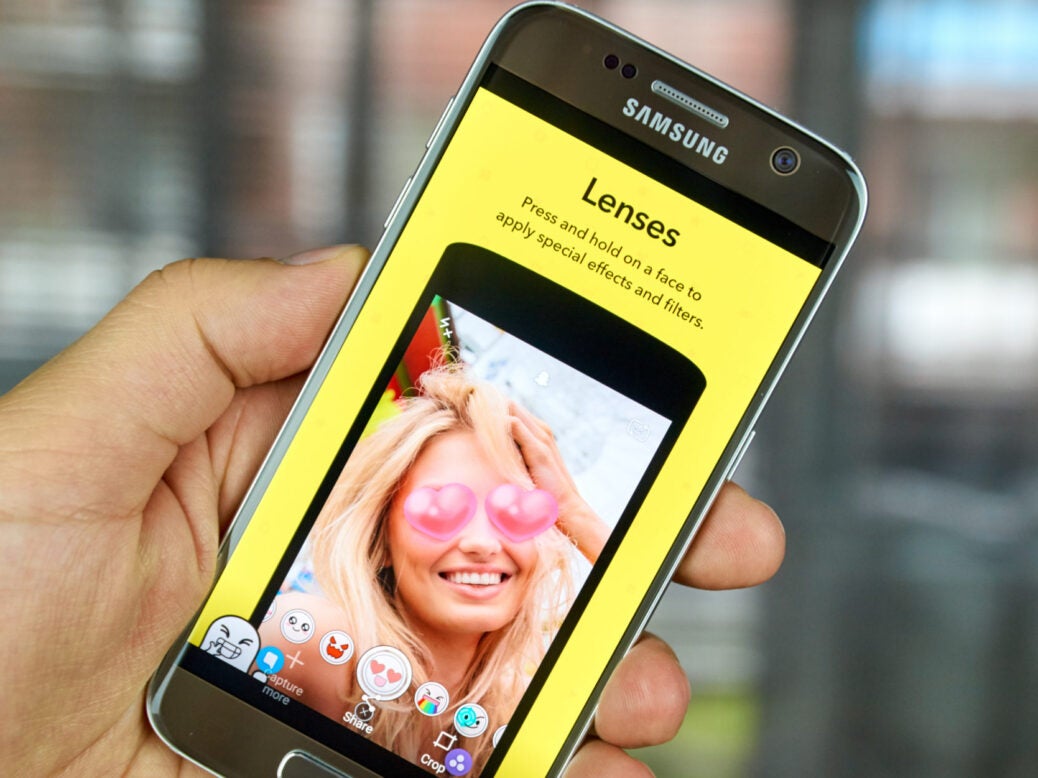 With dating apps accounting for £11.7bn of the economy last year, and 30% of 18-30 year olds in the US signed up to at least on service, the online dating market is extremely lucrative.
With the likes of Tinder, Grindr and Bumble now an increasingly common way to meet a potential partner, dating apps are looking to reach a young, tech-savvy audience.
Many have found a match with Snapchat. Spending by dating services clients in the UK on the platform has increased an 12 times from Q1 to Q3 this year as online dating services attempt to diversify how they advertise to Snapchat's millennial user base.
From integrating the Snapchat login kit to making the sign-up process easier and faster, Snapchat's camera-first approach is being utilised interact and engage with those hoping to find romance. And it appears to be working, with Apps that have partnered with Snapchat seeing an increase in user numbers.
The Snapchat Hily partnership
Since partnering with Snapchat more than a year ago, AI-driven dating startup Hily has seen a significant increase in the number of registrations.
To coincide with Meghan and Harry's Royal Wedding, the world's largest online dating community Meetic (Match.com's European parent company) ran a campaign on Snapchat in an attempt to increase the number of app installations.
Through this, the company reportedly reached over 3.5 million unique users driving a 28% increase in app downloads on the day of the Royal Wedding versus regular Saturdays.
Online dating service Meetville, which first launched their campaign on Snapchat back in October 2017, has also seen a return on their investment.
The dating service ran an advertising campaign using Snap Ads to coincide with Valentine's Day, and 90% of the new UK iOS users who installed the Meetville app in February did so having come through the Snapchat app.
It is now well-known that Snapchat's own fortunes have not fared well over the past year, with share prices falling by around 60% over the last 12 months. However, the success of ad campaigns from dating apps may give it a much-needed boost.
Despite a significant fall in daily users, those that remain engaged represent a lucrative marketing opportunity, and this appeal to advertisers may help the app keep afloat for now.
Yan Pronin, founder of Hily said:
"Snapchat is an amazing user acquisition channel for us. Not only does it help advertisers promote products and acquire highly engaged users, but also lets developers like Hily integrate some of Snapchat's best features across the platform. It's been incredible to unlock the sign-ups potential by integrating Snapchat login kit that we knew was there all along! Right now, Snapchat continues to reach and exceed our expectations and we are ready to experiment with all of their new features in order to give our users even better and smoother user experience."