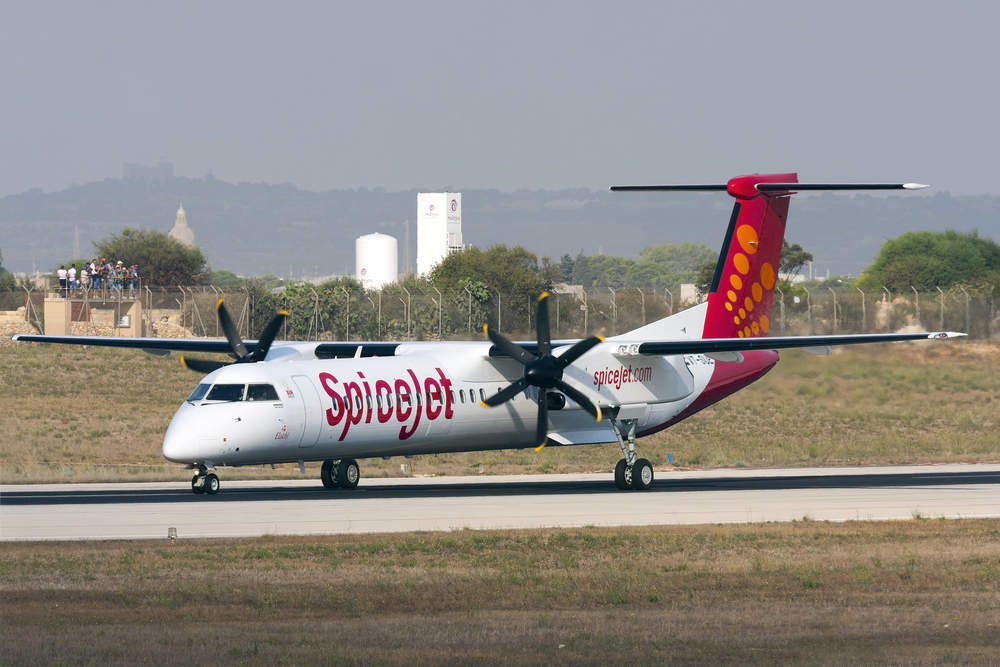 India based low-cost airline SpiceJet cargo expansion plans come at the right time amid increasing competition between passenger airlines and online retail growth
SpiceJet will launch its dedicated cargo service SpiceXpress on 18 September 2018 and it is likely that the company will become an important player in the Indian cargo market.
According to MarketLine data, the Indian air freight sector had total revenues of $1.1bn in 2017, representing a compound annual growth rate (CAGR) of 8.1% between 2013 and 2017. This growth rate is impressive in itself but the growth of online retail in the country also offers future prosperity. MarketLine figures show the Indian online retail market grew with a 68.2% CAGR between 2013 and 2017, with cargo and freight services likely to benefit as a consequence.
Chasing the growth opportunity
While air freight remains an overall small part of overall transportation services in India, its CAGR of 8.1% is above the CAGR of 6.6% of the wider industry in the country. It is also expected to grow faster, with a CAGR of 11.8% between 2017 and 2022, compared to 7.3% for transportation services.
The service will at first cover Delhi, Bengaluru, Guwahoati, Hong Kong, Kabul, and Amritsar but further expansions across Asia, and into Europe has been proposed.
Currently, the UAE is India's top air freight trading partner, making up 30% of India's market, followed by Qatar with 11%, according to the International Air Transport Association (IATA). As such, SpiceXpress would be prudent to further expand into the Middle East as soon as possible
There are only five Indian freighter aircraft currently so SpiceJet has the opportunity to expand into a sector with limited supply. It currently plans to operate four freighters by March 2019, effectively almost doubling national capacity.
Increasing competition
The move is very ambitious but the outlook remains optimistic as demand for air freight looks unlikely to fade in the near future. US retailers are taking notice, with Amazon hitting $1tn valuation and active in India, while Walmart purchased Indian e-commerce company Flipkart.
As stated in its annual report, SpiceJet made up 13.2% of the passenger airline market in 2017 the year which also marked the second consecutive year of profitability, after big losses were recorded previously.
SpiceJets's total revenue for FY2017 was INR61.9bn ($951.8m), a 20% increase compared to the previous year. This suggests the company is in prime position to extend its offerings supported by 12 years of experience in the airline industry.
SpiceXpress will be able to leverage SpiceJet's success as a highly trusted airline and will also help the company compete with its largest rivals IndiGo, Air India, and Jet airways.. Providing the demand for air cargo remains strong and SpiceJet stays ahead of competition, there is ample room for growth in India and beyond.