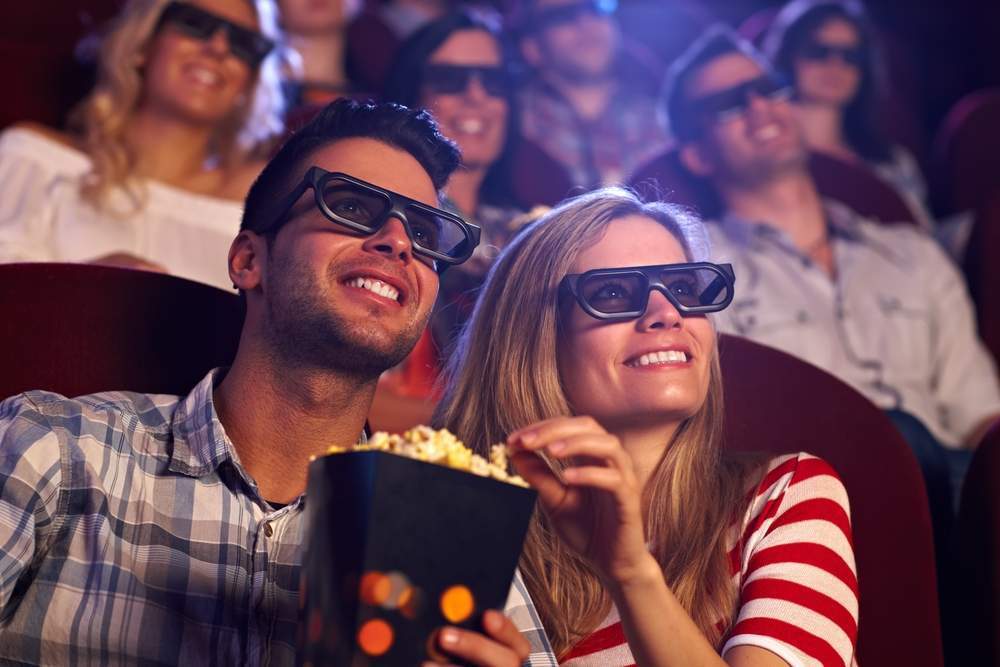 Having spoken to the people behind the trailers, posters and social media content that are used to advertise films, we got a good picture of how the movie advertisement business comes together.
But even in the past ten years since the rise of social media, movie marketing has changed enormously. So what might the future hold?
Having got an insiders account of the steps taken to market a film, Verdict spoke to the experts about the future of film advertising.
The sector has come under fire from film fans for a variety of reasons of late.
People constantly accuse trailers and advertising material of either sharing too little or too much. But is there a way for film advertisers to navigate their way between this rock and that hard place?
Verdict spoke to Simon Briggs, managing director of movie marketing company DMS, and Jonathan Sadler, independent film marketer from Magus Marketing, about the trends in the film advertising industry, and what the future might hold.
On trailers which mis-sell or spoil the endings:
One of the tactics that film marketers use to help promote films is to slightly twist a film's overall feel to better fit the trailer.
That might not always be obvious to audiences at first. However, it is usually more recognisable when the second trailer drops. As we shared in the first part of our discussion, advertising strategy will often evolve around reaction to the first part of the campaign. Part of DMS' service is to monitor the social media reaction around that first trailer drop. If the tone of the first trailer fails to capture audiences' interest, the second trailer may be totally different.
Of course, that can lead audiences to feel a film trailer has lied to them, or they've been missold. Still, Sadler explains, it's a risk advertisers must take.
"It's a gamble. If you'd presented a film how it is, you might get a third of the audience going to it in the first place. Yes, there can be the situation where the film doesn't benefit from the residual word of mouth, but you might argue that the bigger opening weekend audience was driven by the fact that the film was slightly missold.

"Are you true to the movie and worry that not enough people will come because they'll be put off by it? Ultimately people generally need to be entertained. Are you completely true to it, hope that the film is going to stand up, and the word of mouth is going to generate an audience? That is ultimately a decision down to everyone involved, from the marketing team, to the distributor, to the sales agent, to the producer, who ultimately signs off on the marketing plan."
However, Briggs reveals that companies like DMS do not necessarily play a part in these decisions. The studios and sales agents themselves often plan the marketing. Companies like DMS are ultimately there to deliver the marketing and help where they can.
"It's not our concern, it's the movie studio's concern. We're just help. We're just here to help them get their marketing message spread around the world. It's not for us to pass opinion. We might well have opinions as movie fans ourselves but it certainly doesn't impact on what we do. It certainly wouldn't change what we do.

"The thing is that when you work directly with the film studios, you really start to understand what goes into making a movie. There's an incredible amount of hard work and there's an enormous amount of people involved in getting a movie from script to screen. So anything that gets to screen, for me, is a success. It's a hell of an achievement. We play our part in that. The moviegoing public and critics will decide if they think it's good or bad. Our job is to help support promoting it and getting the studios some help in finding the success they want."
On movie marketing that starts a long way in advance of the film's release date:
Another criticism of modern film marketing is that it seems to start earlier than it used to. A studios might show a movie's first trailer over a year in advance of the film's actual release date.
For some film fans, this can lead to frustration or worry that they'll see spoilers too far in advance.
However, Briggs explains that this is a strategy studios are using more and more. Ultimately, he says, the longer the studio has to build up hype around its film, the more people will go and see it:
"Obviously they want to create buzz about a movie as early in its lifecycle as they possibly can. The challenge of that, particularly with an effects-heavy movie, is that shots aren't ready. But certainly the whole idea now of there being a teaser, a first trailer, a second trailer and a third trailer. If you go back there's probably quite a lot in advance of initial release. They're just trying to create a buzz.

"I couldn't commit on whether two well-made trailers with a different time pattern are better than four trailers that are released earlier. Ultimately, you know, the more anticipation you can create for a movie should equate to a strong box office."
Given that now half of the top four highest grossing films ever released their first marketing materials over a year ahead of release, it's clearly a strategy that works.
On how social media has changed movie advertisement:
For Sadler, the classic two minute movie trailer hasn't changed much since its inception. He notes that trends have come and gone (all trailers used to have voiceovers, and all posters were illustrated) but the art of the trailer hasn't changed much.
Well, until recently that is. The rise of social media has brought about a bit of a sea change in the world of movie advertising:
"You can see that only quite a small percentage of people are viewing more than ten seconds of video. That means you need lots of different versions of the trailer cut into bitesize chunks. And generally those things have subtitles because people won't listen to the audio.

"It's difficult. If you've got a big movie you want people to see the whole trailer; you want them to see it in a cinema but you can't rely on that alone. So you have to take lots and lots of bitesize chunks and just throw them out ad infinitum on social media. Then make that stuff as shareable as possible.

"You really want to make stuff that's slightly different. It could be funny, or tie in with something that's going on in the world at the time. It needs has some kind of stand out so you get that engagement."
However, in Briggs' opinion, the rise of social media isn't so much a change as a slight adjustment:
"We've been reading for years about the death of television advertising. It hasn't happened. What you're seeing now is much more of a spread of spend across a variety of media. Outdoor is still as exciting as ever and people are being more innovative as technology allows. Print still plays a part whether it's a digital advert in the digital version of a magazine or the tangible print version. There's still a need to get eyeballs on your content in that medium as well.

"I just think it'll be more. I couldn't comment whether marketing spend has gone up or down year-on-year. But I certainly know that they're having to spread it across a much more diverse range of media."
By the sounds of it, the future of movie marketing will just be more. More trailers, more spoilers, more platforms, and more hype. As movies get bigger and bigger, the trailers marketing them will too.
Verdict deals analysis methodology
This analysis considers only announced and completed cross border deals from the GlobalData financial deals database and excludes all terminated and rumoured deals. Country and industry are defined according to the headquarters and dominant industry of the target firm. The term 'acquisition' refers to both completed deals and those in the bidding stage.
GlobalData tracks real-time data concerning all merger and acquisition, private equity/venture capital and asset transaction activity around the world from thousands of company websites and other reliable sources.
More in-depth reports and analysis on all reported deals are available for subscribers to GlobalData's deals database.