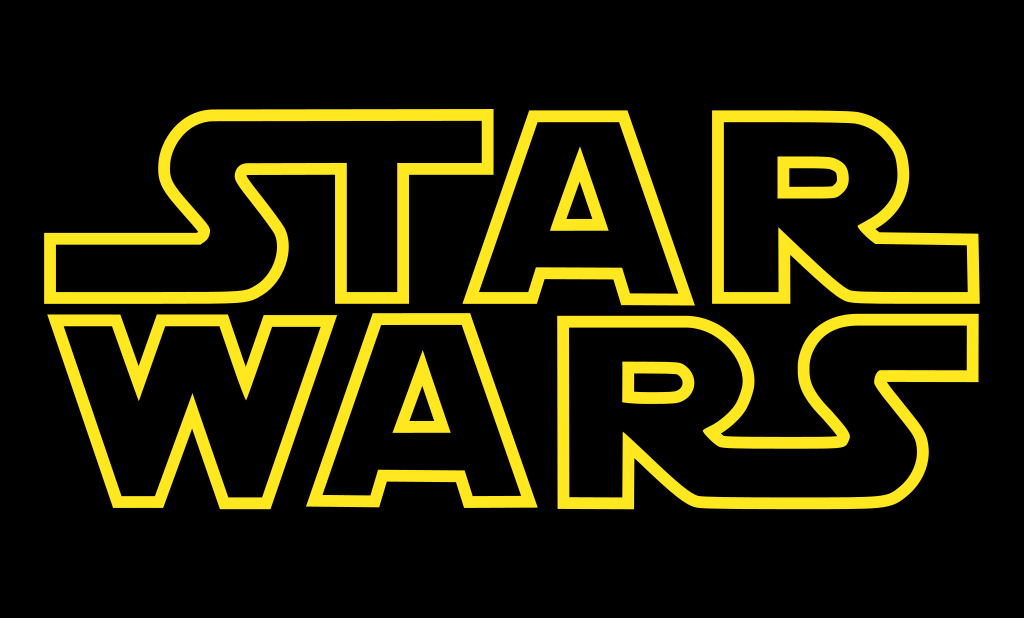 Many of Carrie Fisher's personal belongings are set to go to auction following the actresses passing back in December 2016.
Best known for playing the role of Princess Leia in the Star Wars franchise, the announcement turned plenty of heads, with fans of the movies hopeful of getting their hands on some iconic memorabilia.
That will certainly be the case when her items go under the hammer in Los Angeles on October 7-9.
The auction will sell off more than 1,500 items belonging to Fisher and her mother Debbie Reynolds.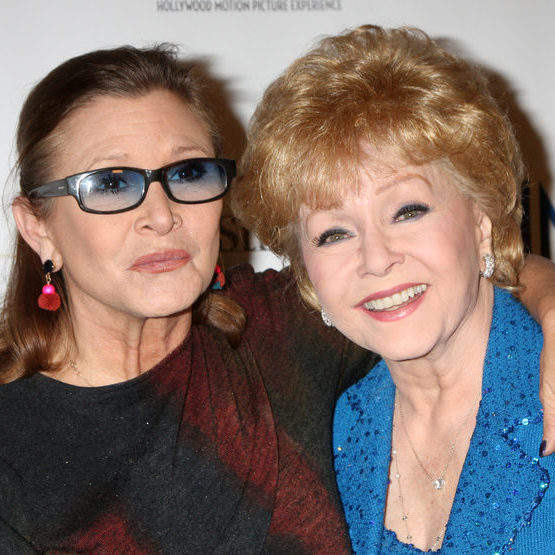 Among the haul are a number of Fisher's scripts from The Empire Strikes Back, A New Hope and Return of the Jedi movies, complete with annotations and signatures penned by both Fisher and Star Wars creator George Lucas.
Unsurprisingly, some fans are willing to pay quite the price for a piece of Star Wars history.
Each script has been valued at approximately $20,000 to $50,000 each. Yet, that is tame compared to previous Star Wars memorabilia sales.
How well has Star Wars memorabilia sold in the past?
As one of the most popular film franchises in history, Star Wars memorabilia tends to be incredibly popular.
Vintage toys regularly sell for thousands of dollars, while props used in the filming of the movies usually garner price tags in the hundreds of thousands.
Chewbacca set mask – Sold in 2012 for $172,200
Five Chewbacca costumes were produced for the original Star Wars trilogy, starring Peter Mayhew in the yak and rabbit hair suit.
One of these found its way into an auction house back in 2012, with a buyer agreeing to pay $140,000, plus a premium of $32,200.
Han Solo's jacket – Sold in 2016 for $191,000
The only prop from The Force Awakens to have gone under the hammer, Han Solo's jacket earned $191,000 for the Finding a Cure for Epilepsy and Seizures charity last year. Bidding started at just $15,000, but rocketed over a two week period.
TIE fighter helmet – Sold in 2016 for $280,600
This A New Hope prop was valued at approximately $90,000 ahead of a 2016 auction. However, the well preserved piece surprised its seller, going for over 200 percent more.
Approximately 14 of the helmets were made, with just 12 eventually used during filming. This made the piece a must-have for Star Wars collectors.
X-Wing fighter model – Sold in 2012 for $221,400
It may have cost more than a house, but this X-Wing starfighter wasn't any old X-Wing Starfighter. This movie prop is the AA-589, piloted by Luke Skywalker in Star Wars V: The Empire Strikes Back, which saw its value climb above $200,000.
Luke Skywalker Episode IV and V lightsaber – Sold in 2008 for $240,000
As the original protagonist of the Star Wars series, the chance to own Luke Skywalker's lightsaber came at a cost. The prop, used in the first two Star Wars movies, sold for $240,000 back in 2008.
The buyer received criticism for paying almost a quarter of a million for a lightsaber that doesn't work. However, it proved to be a good investment, given it was sold on in 2017 for a cool $450,000.
Luke's father Darth Vader saw his own lightsaber sell in 2005 for just $118,000.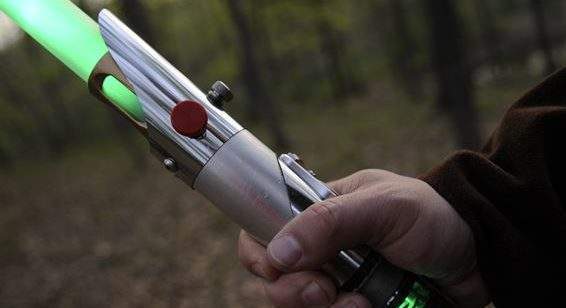 Episode V Snowtrooper helmet – Sold in 2012 for $276,750
It wasn't worn by an iconic character. However, a rare Snowtrooper helmet, used in The Empire Strikes back during the Battle of Hoth scenes, sold for more than $275,000 back in 2012.
Despite its minor role, the helmet is thought to be the only Snowtrooper prop on the market.
Stormtrooper costume – Sold in 2011 for $319,500
A battered Stormtrooper costume sold for over $300,000 at auction back in 2011, despite missing half of its parts. The set contained body armour, belt leg plates and shoes, which were worn during the filming of The Empire Strikes Back.
TIE Starfighter – Sold in 2008 for $402,500
Used in the filming of Episode IV: A New Hope, this TIE Starfighter is the ship that allows Luke Skywalker to blow up the original Death Star. Owning such an iconic piece of Star Wars memorabilia convinced one fan to pay out close to half a million dollars to take the piece home.
Rebel Blockade Runner – Sold in 2015 for $465,000
The Star Wars franchise now contains hours of movies, television shows, video games, books and comics. However, it all began with a CR90 corvette, otherwise known as a blockade runner, which was fleeing from a firing Imperial Star Destroyer.
The prop, used to film that opening scene, was sold by Chief Model Maker Grant McCune in 2015, going for $465,000.
George Lucas' Panavision camera – Sold in 2011 for $625,000
Until recently, a Panavision camera personally used by George Lucas to film parts of the first Star Wars film was the most expensive piece of Star Wars memorabilia in history.
The Panavision PSR 35 mm was estimated at $200,000 prior to the auction. However, it ended up selling for $520,000, with a $105,000 premium bumping the price up.
R2-D2 model – Sold in 2017 for $2.76m
The release of The Force Awakens in 2015 revived the Star Wars franchise. Episode VII was a huge box office success and quickly became the third highest-grossing movie of all time. It also seems to have had a huge effect on the Star Wars memorabilia market.
An R2-D2 prop, used in several of the Star Wars movies, went under the hammer in 2017. Despite the droid's high standing in the Rebellion movement, a sale price of close to $3m still caused surprise.