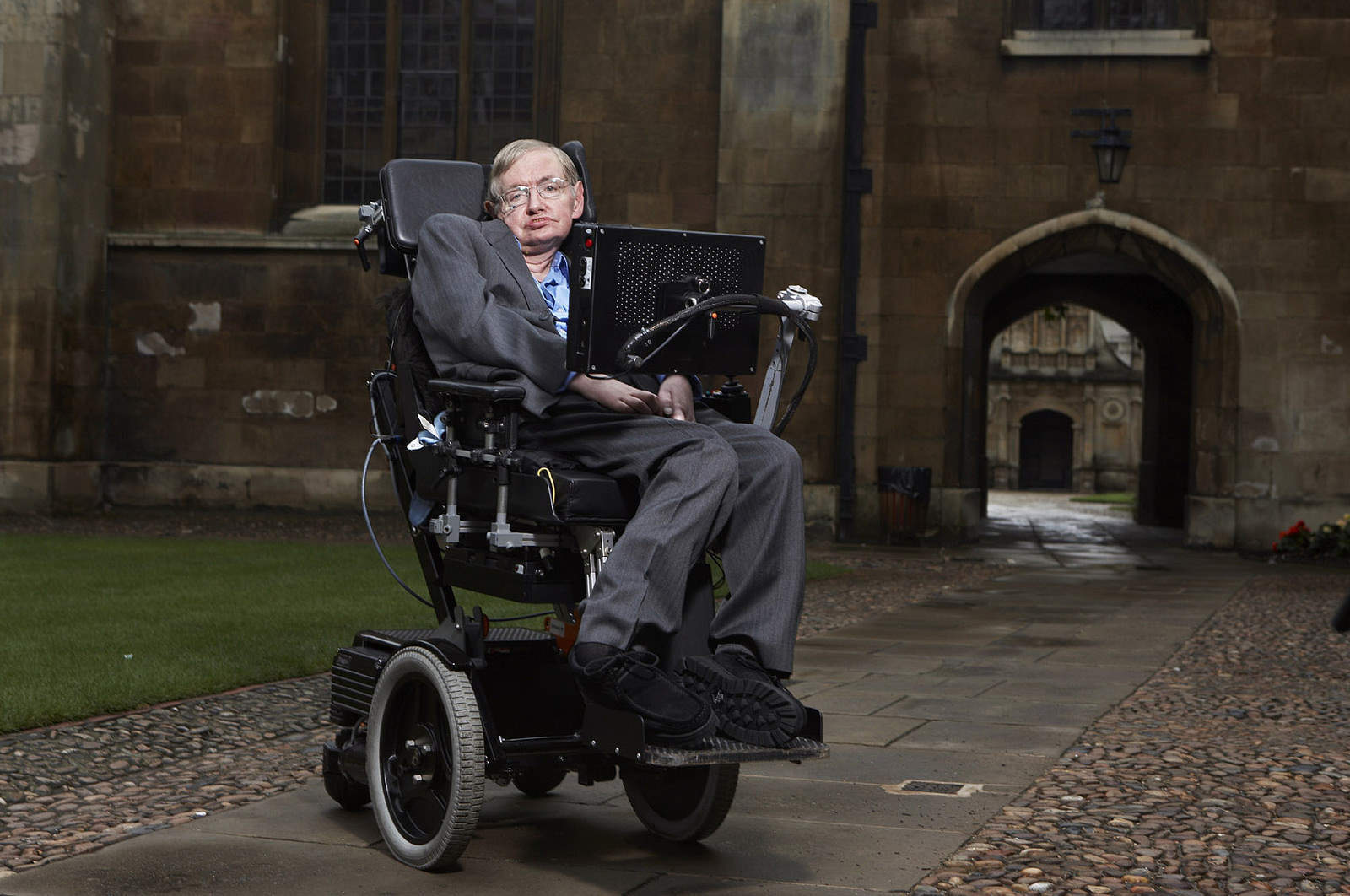 Stephen Hawking has died at the age of 76. The famed physicist may be gone, but the rest of us might not have too much longer left anyway.
That is according to Hawking, who made a number of chilling predictions in recent years as issues like climate change, natural disasters and our own thirst for knowledge push us closer to an apocalyptic end.
Here are just some of the ways that Hawking predicted humanity's demise:
Electing Donald Trump
The scientist predicted earlier this year that humanity was close to meeting a fiery end caused by none other than Donald Trump. However, Trump's recent back and forth with North Korea's nuclear-warmongering leader Kim Jong-un wasn't his concern.
The US President made the decision to withdraw from the Paris Climate Agreement last year in what was a slap in the face to global efforts to curb climate change.
Should we fail to clean up our act, Hawking predicted that shifting temperatures could transform Earth into a sweltering, uninhabitable rock.
How well do you
really

know your competitors?

Access the most comprehensive Company Profiles on the market, powered by GlobalData. Save hours of research. Gain competitive edge.
Company Profile – free sample
Thank you!
Your download email will arrive shortly
Not ready to buy yet? Download a free sample
We are confident about the unique quality of our Company Profiles. However, we want you to make the most beneficial decision for your business, so we offer a free sample that you can download by submitting the below form
By GlobalData
 "Trump's action could push the Earth over the brink, to become like Venus, with a temperature of two hundred and fifty degrees and raining sulphuric acid."

"By denying the evidence for climate change, and pulling out of the Paris Climate Agreement, Donald Trump will cause avoidable environmental damage to our beautiful planet, endangering the natural world, for us and our children."
Hawking has previously estimated our time left on Earth to be approximately 100 years.
The robots are coming
So the Earth is on track to become a ball of fire, but there's nothing to worry about. Rogue robots will wipe us out long before the environment gets that bad.
Hawking wasn't a technophobe by any means. He was always kitted out with the latest speaking device technology, which used a basic form of artificial intelligence to make it easier for him to communicate. However, he did fear that tech would eventually go too far.
Speaking to the BBC in 2014, Hawking predicted:
"The development of full artificial intelligence could spell the end of the human race."

"It would take off on its own, and re-design itself at an ever increasing rate. Humans, who are limited by slow biological evolution, couldn't compete, and would be superseded."
Though, before they wipe us out completely, we have a lack of jobs, worsening economic inequality and political unrest caused by automation to look forward to.
Aliens are coming too
The theoretical physicist also believed that, due to the sheer size of the universe, it is highly likely that extraterrestrial life exists.
Speaking to the Sunday Times, Hawking said:
"To my mathematical brain, the numbers alone make thinking about aliens perfectly rational. The real challenge is working out what aliens might actually be like."
However, while humanity continues to search for alien life, Hawking predicted that it might not be the smartest of ideas.
"If intelligence life has evolved, we should be able to hear it,"

"One day we might receive a signal from a planet like this, but we should be wary of answering back. Meeting an advanced civilisation could be like the Native Americans encountering Columbus. That didn't turn out so well."
Playing God
The European Organization for Nuclear Research (CERN) finished building the Large Hadron Collider, the world's largest particle collider, in 2008.
The machine is used to smash particles together at high speeds in an attempt to create Higgs boson particles, otherwise known as the God particle, which are thought to give other particles mass. A decade on, CERN believe that they have found the particle, but research is ongoing.
However, while the Higgs boson is of great interest to people in the field, Hawking was wary of messing around with it.
In the preface of Starmus, a collection of essays by some of the most famous names in science, Hawking explained:
"The Higgs potential has a worrisome feature that it might become metastable at energies above 100 billion gigaelectronvolts (GeV)."

"This could mean that the universe could undergo catastrophic vacuum decay, with a bubble of the true vacuum expanding at the speed of light. This could happen at any time and we wouldn't see it coming."
Not all doom and gloom
Humanity might be approaching its demise, largely due to its own doing, but it isn't all bad. If Hawking's prediction proves correct, we can expect our energy bills to fall by 2024.
Speaking to the Evening Standard in 2014, Hawking predicted that humanity would make rapid scientific advancements over the next decade. The scientist stated that developments in high temperature superconductivity would allow us to transport energy more efficiently, leading to lower energy bills.