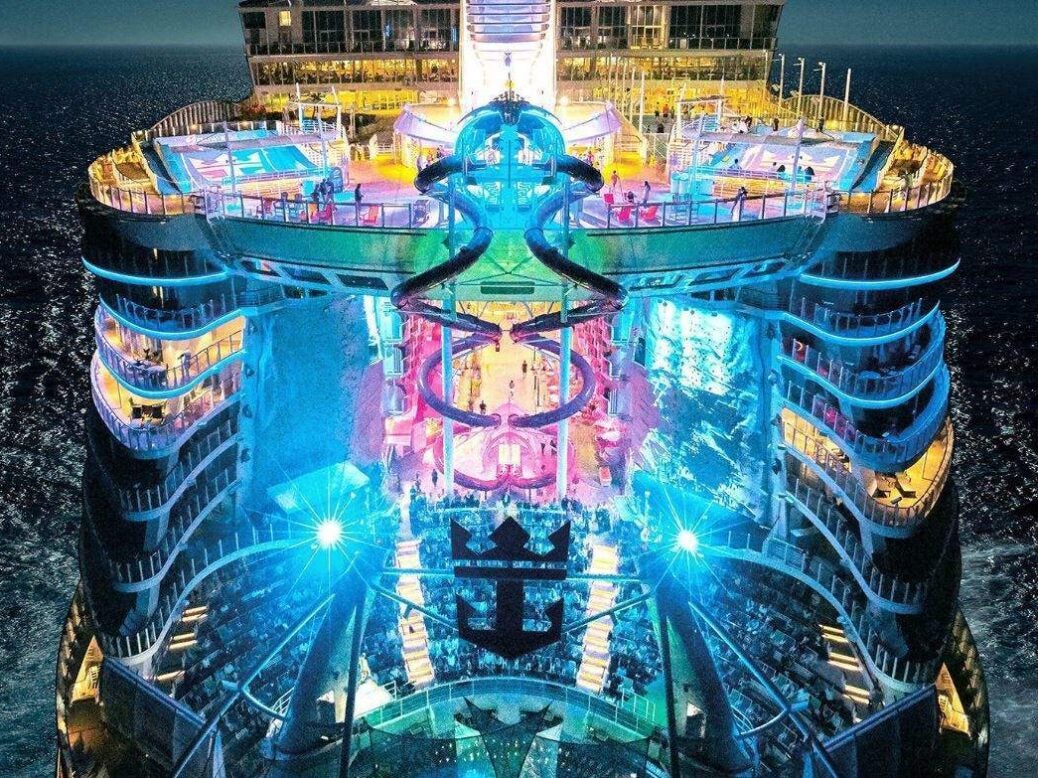 In just over six months, Symphony of the Seas will set sail, becoming the biggest cruise ship of all time to take to the waters.
Royal Caribbean has beaten its own record. Symphony of the Seas will provide a gross registered tonnage of 230,000. This makes it slightly bigger than their current record holder, the 226,963 GRT Harmony of the Seas.
This gigantic ship is five times bigger than the Titanic. However, there's no need to be concerned. Royal Caribbean currently owns seven of the ten largest cruise ships, so you know that you're in safe hands.
The pinnacle of luxury, Royal Caribbean's new cruise ship is more floating village that boat.  With rows of shops and restaurants nestled between 17 towering decks, it hard to believe that such a spectacle will be floating across oceans come April.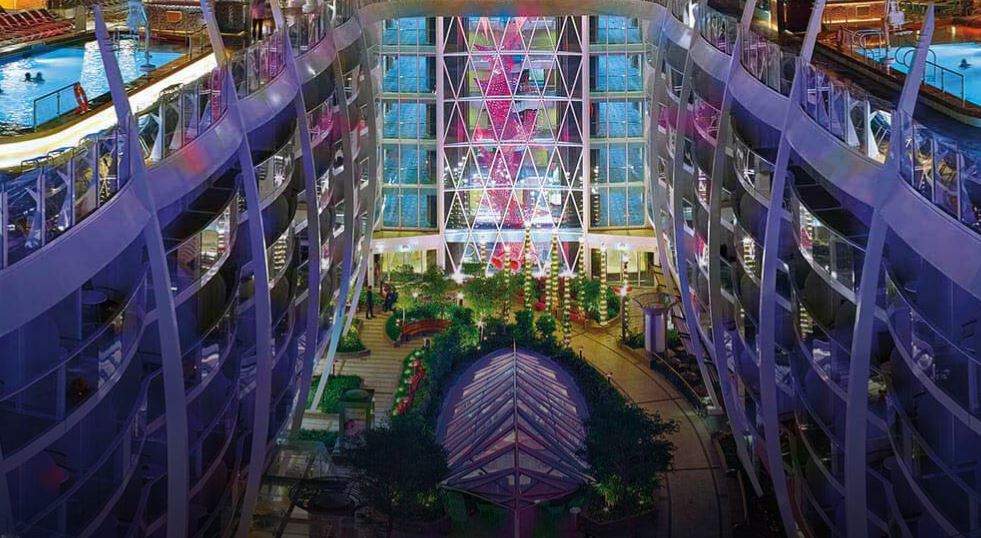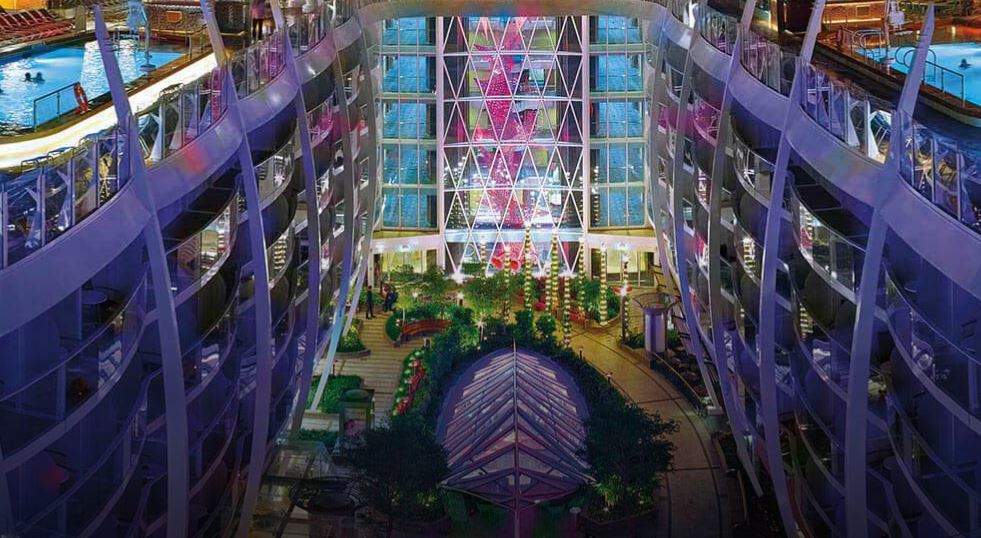 Travel in style on Symphony of the Seas
To put the scale of this creation into perspective, there are 2,774 rooms on board to house its travelling residents. We're not talking standard boat cabins here. Symphony of the Seas promises "homes away from home", whether you're staying in a standard stateroom or the royal suites.
Likewise, each room comes with an ocean view, given that all lodgings have been fitted with "virtual balconies" which project a view of the sea no matter where you're located on the ship.
Technology is at the forefront of the ship's design, with robotic bartenders to take your orders and computerised check-ins to get you on board quicker.
If you want to take your luxury break to the next level, Royal Caribbean has recently revealed a number of its upper-tier suites, which truly allow you to take your home on holiday.
Family suites, pictured below, are spread over two floors. You will have access to your own slide, air-hockey table and 3D cinema, topped off with video game consoles and a popcorn machine.
If you fancy something sweeter or stronger, your private butler will be on hand to serve you.
Royal Caribbean International CEO Michael Bayley has describes a stay in Symphony of the Seas' Ultimate Family Suite as "the ultimate escape for families of all shapes and sizes".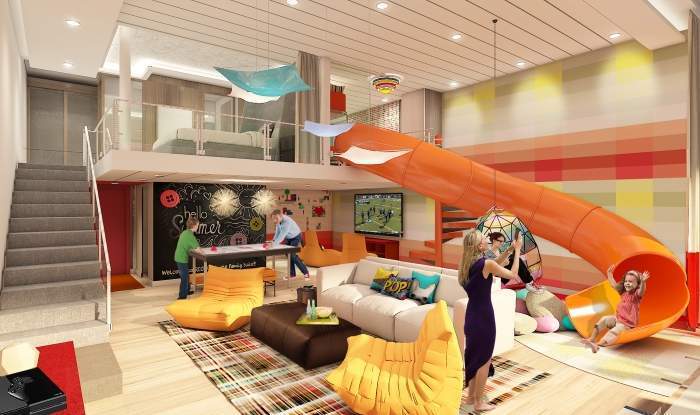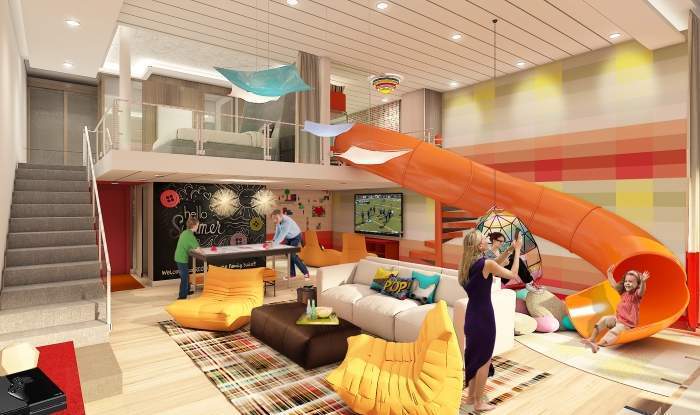 You might struggle to get the kids out of the door. However, there's a lot more to see and do outside of your room.
On-board entertainment includes a waterpark, complete with a 100-foot waterslide that rises 100 feet above the deck, spanning 10 stories. There are also sports courts, a rock-climbing wall and the world's largest off-land laser tag venue to keep the kids entertained.
For the adults, Symphony of the Seas comes complete with a casino, bars and a karaoke club. Likewise, you can also catch Broadway show Hairspray on-board.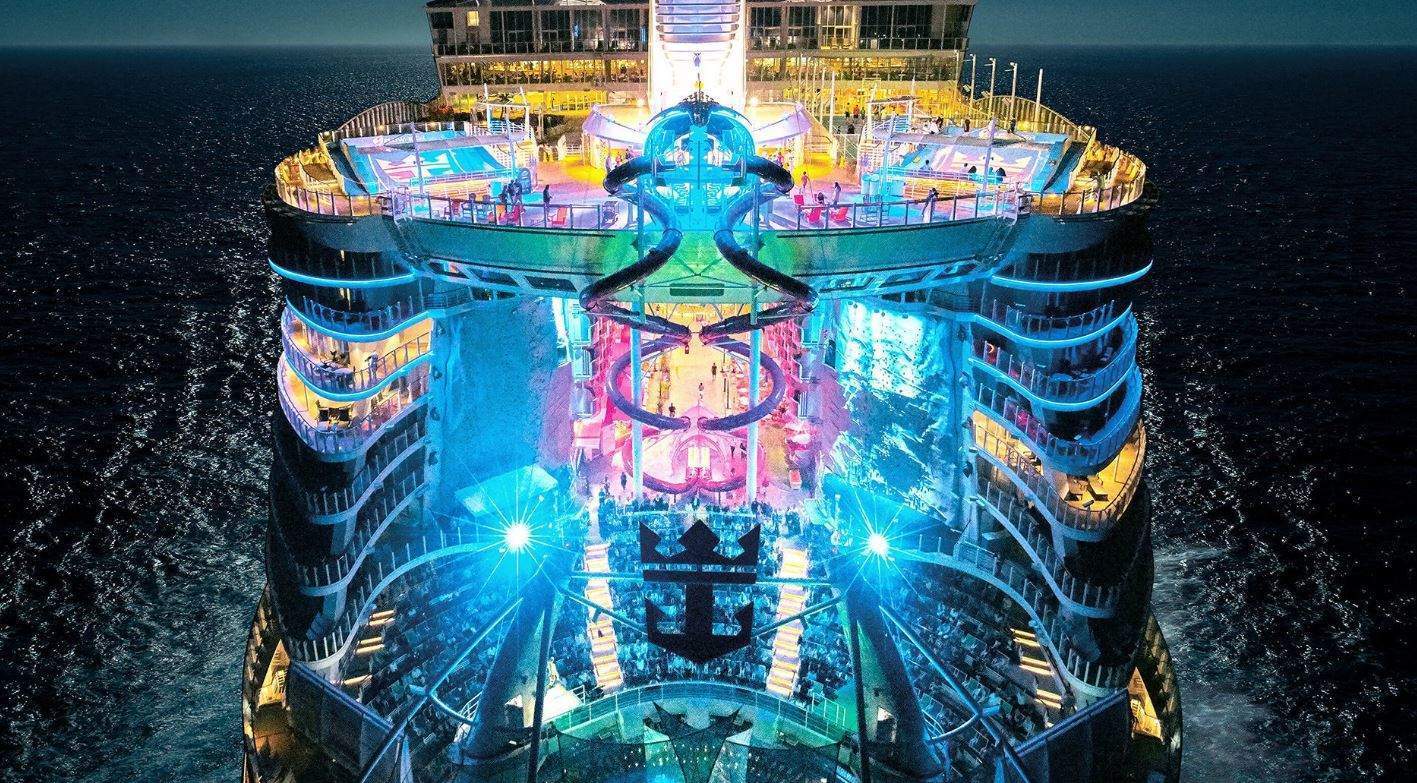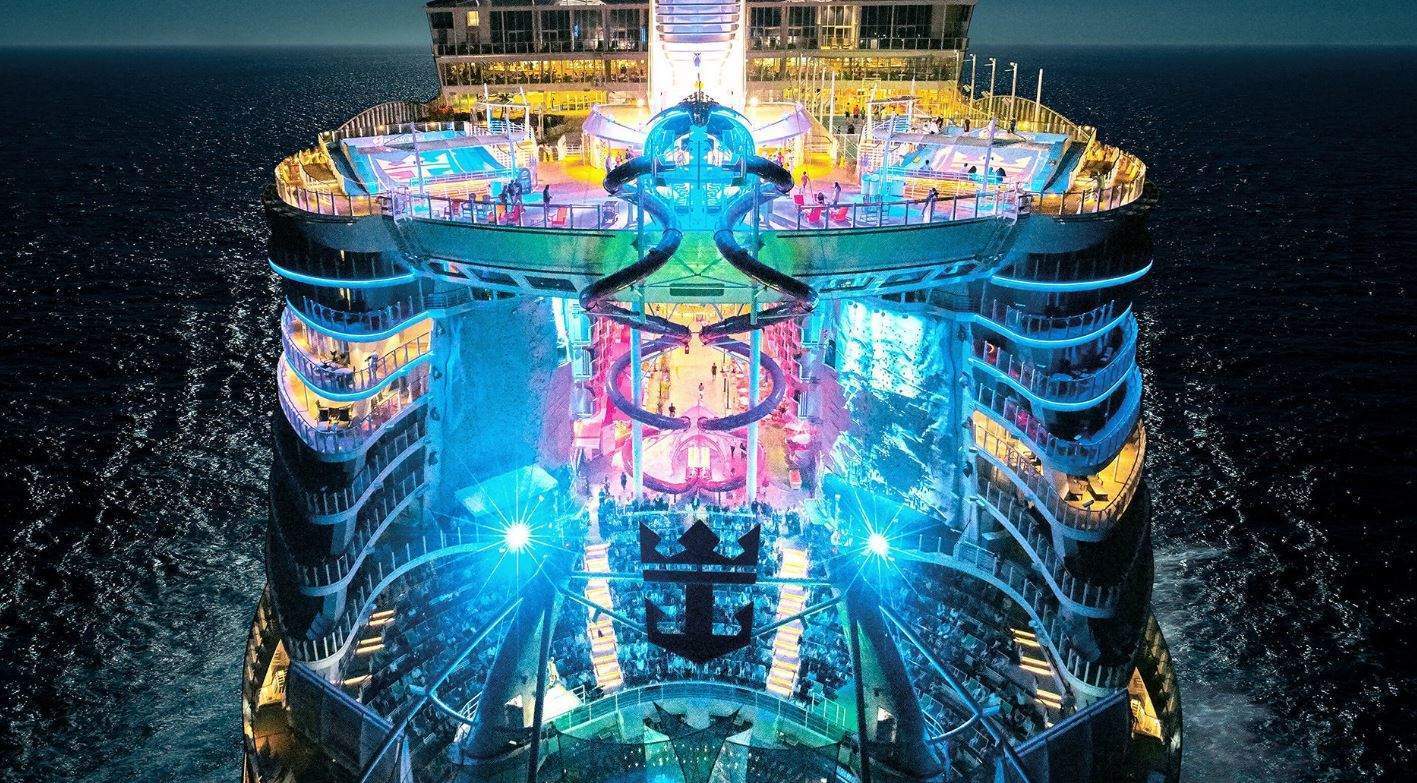 This enormous vessel will begin sailing from April 2018. Trips will take around the Mediterranean, Caribbean or from Europe to Florida.
Yet, with everything you could ever possibly need on-board, where you're heading hardly seems important.