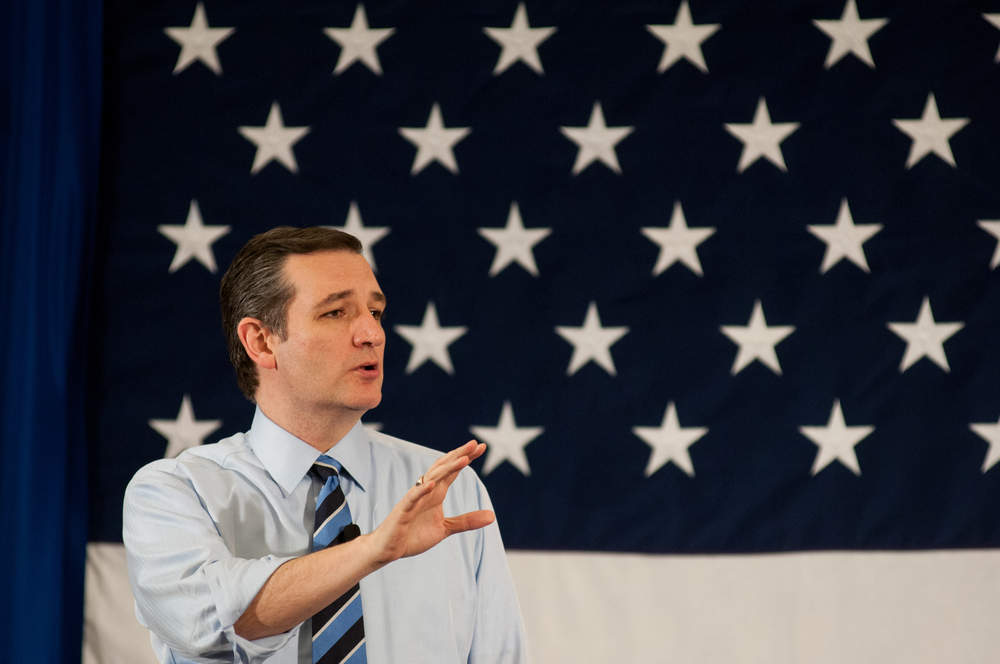 Rafael Edward Cruz is a heck of a character. The US senator for Texas and former presidential candidate hit headlines this week for an embarrassing Twitter mishap.
In case you're not a frequent Twitter user, there's one important thing you should know. When you have a public account, your likes are public. Anyone can go onto your profile and see what you've liked. It requires absolutely zero effort.
And unfortunately, Ted Cruz didn't seem to realise this when he liked a rather NSFW tweet on his public account: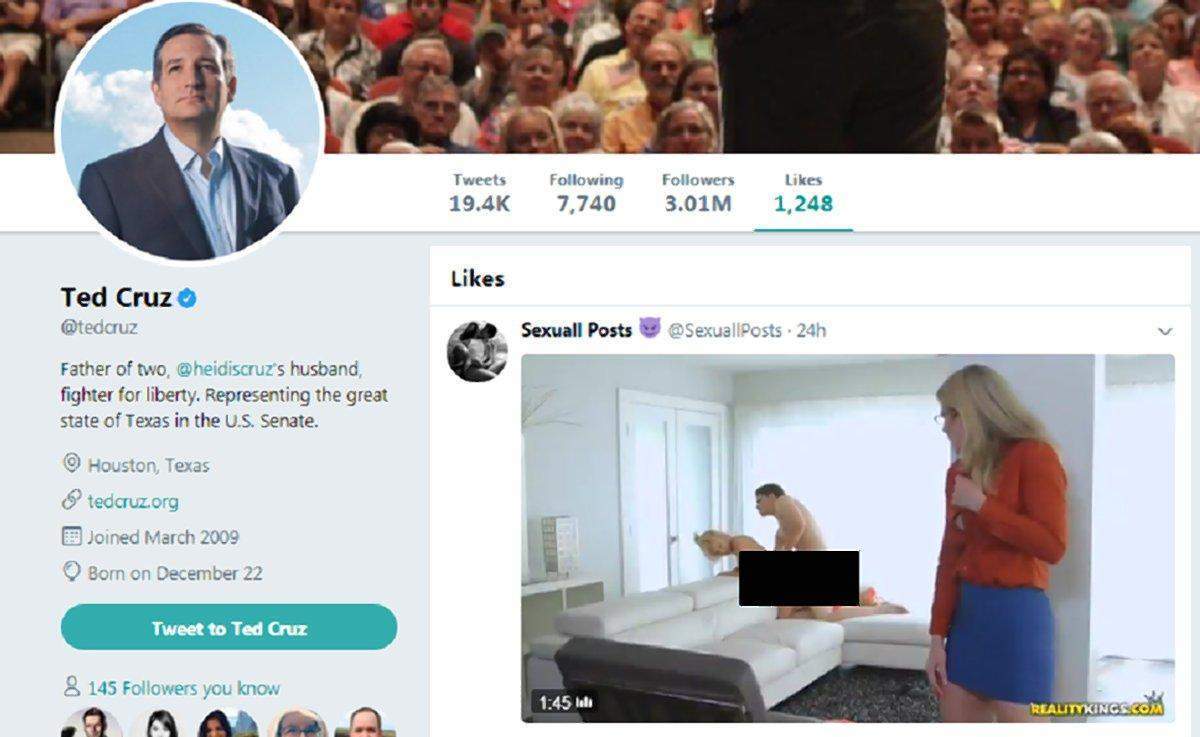 Oops. The nearly-two minute long scene was liked by Senator Cruz on the 16th anniversary of the 9/11 attacks. This prompted laughter, outrage, and disgust from news outlets around the world.
The whole saga is really quite ironic considering the Senator's aggressively conservative politics. The evangelical Christian tried to ban Texans from using sex toys in 2007, and attacked his rival Republican presidential candidate Marco Rubio for hiring a former-softcore porn actor. He has often voted against bodily autonomy for women.
How well do you
really

know your competitors?

Access the most comprehensive Company Profiles on the market, powered by GlobalData. Save hours of research. Gain competitive edge.
Company Profile – free sample
Thank you!
Your download email will arrive shortly
Not ready to buy yet? Download a free sample
We are confident about the unique quality of our Company Profiles. However, we want you to make the most beneficial decision for your business, so we offer a free sample that you can download by submitting the below form
By GlobalData
All this is to say, we have absolutely no qualms about finding Cruz's current predicament incredibly humorous!
Ted Cruz has since claimed that one of his staff was to blame for liking the tweet:
"There are a number of people on the team who have access on the account. It appears that someone inadvertently hit the like button. When we discovered the post, which was I guess an hour or two later, we pulled it down. It was a staffing issue. And it was inadvertent, it was a mistake. It was not a deliberate act. We're dealing with internally, but it was a mistake. It was not malicious."
Sure thing, Ted, sure thing.
Other hilarious public relations fails from Ted Cruz:
Hilariously, despite having been involved in politics since 1999, Cruz has never quite managed to earn the respect shown to other politicians. He's been in a string of other public relations' snafus over the years, each more hilarious than the last.
It'd be easy to feel sorry for poor old Ted, were it not for his abhorrent political views including seeking to ban abortion, block same-sex marriage, and deny climate change.
As it stands, all we can do is laugh.
The butter tweet:
Ted Cruz's Twitter account is absolutely full of gems. However, the very best one was a bizarre tweet from 2014 after he saw a cow made of butter. It's not that the tweet is particularly outlandish or the content is odd. It's just a bizarre string of sentences, none of which look like they should appear on the Twitter feed of a politician. Still, Cruz claims to be all about family values so maybe that explains this:
Wow, a cow made of butter. My girls would love it. In fact, the first sentence Caroline ever said was "I like butter" pic.twitter.com/TzBZJmVFKT

— Ted Cruz (@tedcruz) August 9, 2014
The time he elbowed his wife in the face:
As we all know, Ted Cruz's run for president did not go so well. After he was roundly beaten by Trump at every turn, Cruz eventually suspended his campaign. However, what could have been a memorable, poignant scene of the demise of American politics as we know them, turned into a real comedy caper. Turning to hug his father, Rafael Cruz, Ted accidentally bopped his wife, Heidi on the nose. To add insult to injury, he then elbowed her in the face.
There hasn't been such an awkward hug since that Voldemort-Draco fiasco in the last Harry Potter movie.
The time he did multiple impressions of characters from The Simpsons:
Many politicians would consider a video of them doing Simpsons impressions embarrassing. Not Ted Cruz though. While he was on the campaign trail, Cruz dropped by Buzzfeed's offices and recorded a number of impressions of Simpsons characters. The footage is utterly baffling and just a little bit incredible.
To be fair to Ted, the video does humanise him a little. Still, we're not sure whether we're thinking straight after cringing as hard as we just did. We guarantee, this is definitely one of the most bizarre videos of a politician you'll ever watch.
That time when his daughter did not want to kiss him:
There's been plenty of jokes made about the fact that Ted Cruz's daughters don't seem to like their dad. While we're reasonably confident that isn't true, it's still pretty funny. Especially this weird video where Ted tries to give his daughter a kiss. She is not having any of it.
Ted Cruz is the Zodiac Killer:
The most famous public relations disaster to ever befall Cruz. To be fair to Ted, this one wasn't his fault in any way. It was just an incredibly facetious joke that spiraled way out of control.
The meme skewers both Cruz and all the outlandish political conspiracy theories we've heard over the years. Essentially, it was posited online that the Zodiac Killer, a Californian mass murderer from the late 1960s and early 1970s was, in fact, Ted Cruz. Of course, being that Ted Cruz was only born in 1970, he was obviously not the Zodiac Killer. However, as NPR explained the meme captures "a feeling they have about Cruz: they think he's creepy. And they want to point that out, as clearly as they can."
An investigation by the Daily Dot found that the meme was born in 2013. At the time, Cruz was speaking at the Conservative Political Action Conference, encouraging the repeal of the Affordable Care Act. A Twitter user watching his speech said:
#CPAC Alert: Ted Cruz is speaking!! His speech is titled: 'This Is The Zodiac Speaking'

— The Red Pill (@RedPillAmerica) March 14, 2013
From there people began to repeat it, especially during the Senator's run for president.
By February 2016, 'is Ted Cruz the Zodiac Killer?' was the second highest suggestion when users typed 'is ted' into the search bar. Around the time, Public Policy Polling found that 38% of Floridians thought that Ted Cruz might actually be the Zodiac Killer. Eventually, Heidi Cruz, Ted's wife, had to confirm that he was not, in fact, the Zodiac Killer:
"Well, I've been married to him for 15 years, and I know pretty well who he is, so it doesn't bother me at all. There's a lot of garbage out there."
Sounds exactly like what the Zodiac Killer's wife would say…
Still, it is funny!
All that's left to decide now is whether the Zodiac Killer meme is worse than Likegate…