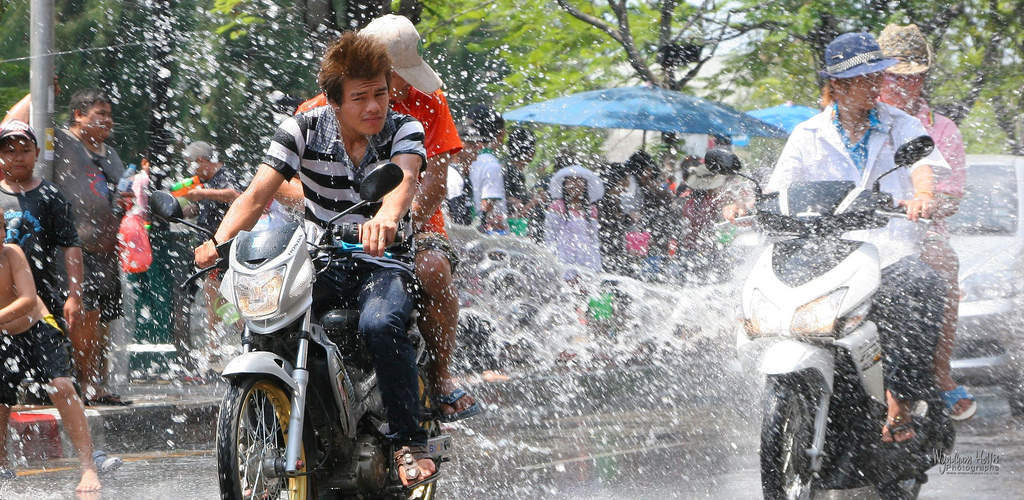 Thai authorities are preparing for an influx of road accidents and a higher death toll as the country enters its annual so-called Seven Deadly Days.
The Seven Deadly Days are the days around and including the festival of Songkran.
Songkran is the Thai New Year. The entire country celebrates annually on 13 April. In addition, 14 and 15 April are also public holidays. Celebrations for Songkran are explicitly tied to the number of deaths during Thailand's Seven Deadly Days.
This is due to both increased drinking and driving, as is a common problem the world over during cultural celebrations, and also the specific way in which Songkran is celebrated.
During the 2018 Seven Deadly Days, the Thailand ministry of transport is launching a number of public service announcements aimed at reducing the number of road deaths during Songkran. New rail links may also help cut down on some of the deaths associated with the holiday.
What is Songkran?
Water fights are one of the popular ways of celebrating Songkran.
Water is a major part of the festival. Traditionally statues of the Buddha had water poured all over them. This act represented purification and the washing away of bad luck. However, in addition to pouring water over Buddha statues some Thai citizens (primarily young people) have taken to throwing water over each other as part of the festival.
During the festival there are major highways closures. The closed roads become massive arenas for water fights.
However, Songkran's idiosyncratic celebrations also cause considerable chaos for drivers.
Why is the period around Songkran the Seven Deadly Days?
During Songkran, it is traditional to return home to pay reverence to loved ones and elders. This means more traffic is on the road than ever. The major road closures mean that more traffic is restricted into less road space.
In addition, revelers often hurl buckets of water at passing cars and motorcycles. Vehicles swerving to avoid being doused cause a significant number of road accidents.
In 2016, the Bangkok Post reported road deaths during the Seven Deadly Days were up 21.4% on the previous year. 442 persons died and 3,656 received injuries in road accidents during that single week.
According to the World Health Organisation, Thailand's roads are the second most dangerous in the world. The country has, on average, 36.2 road deaths per 100,000 citizens per year.