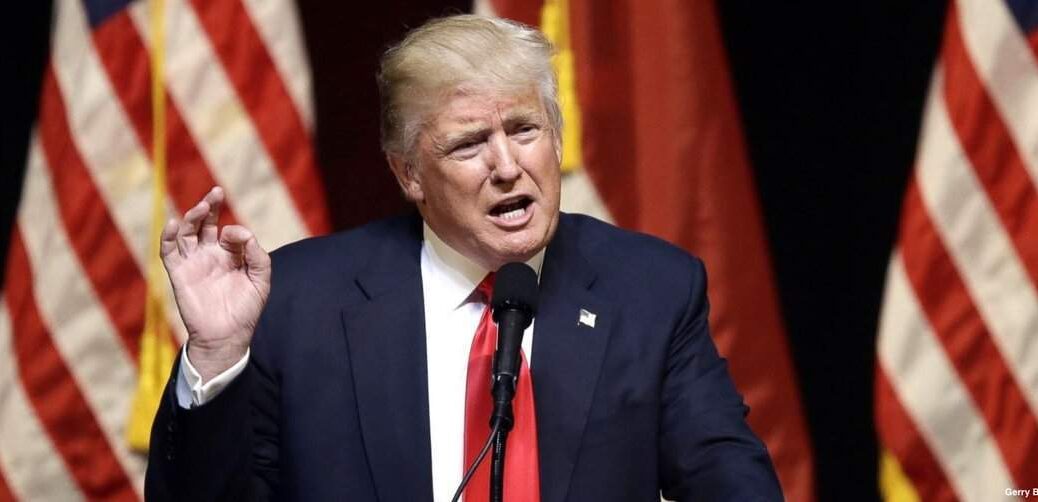 Forty-five of some of the largest trade unions and companies in the US have pushed back against Trump's trade policies, urging him to reconsider proposed trade tariffs against Chinese companies in a letter to the president on Sunday.
In the letter companies say the new taxes would threaten US jobs, global competitiveness, and access to the market by US companies.
Among the 45 trade associations lobbying the president are the US Chamber of Commerce, the National Retail Federation, the Information Technology Industry Council, the American Apparel & Footwear Association, and the US Council for International Business, representing brands such as Apple, Google parent company Alphabet, Nike and Walmart.
"We urge the administration not to impose tariffs and to work with the business community to find an effective, but measured, solution to China's protectionist trade policies and practices that protects American jobs and competitiveness," the groups wrote.
"Tariffs would be particularly harmful," they said.
The letter came amidst plans by the Trump administration to impose further trade tariffs on Chinese IT, telecoms and consumer products, reports said.
"We urge the administration to take measured, commercially meaningful actions consistent with international obligations that benefit U.S. exporters, importers, and investors, rather than penalize the American consumer and jeopardize recent gains in American competitiveness," they said.
Why it matters
The move marks an escalation in tensions between Trump and the business community in the US over the president's aggressive protectionist stance on trade which they believe will hamper innovation, hit financial markets and cause inflation on consumer goods.
Trumps crackdown on global imports comes as US imports from China exceeded their exports to the country by US$375 billion in 2017, although exports to the country hit an all-time high.
Background
The White House plans to tax up to $60 billion of Chinese technology and telecommunications imports, sources revealed to Reuters news agency on Tuesday.
The latest measures follow a fleet of steep trade tariffs on US steel and aluminium imports signed off by President Trump in January, drawing a backlash from major US trading partners.
In retaliation to the US steel and aluminium tariffs, the EU plans to unveil a tech tax on Silicone Valley titans like Facebook, Amazon and Google on 21 March.
The tax will target US tech giants' overall revenues, at a rate somewhere between 2% and 5%, according to a draft obtained by AFP.
Here is a list of the companies who signed the letter opposing Trump's trade tariffs on Sunday:
Agriculture Transportation Coalition
Airforwarders Association
Allied for Startups
American Apparel & Footwear Association
AutoCare Association
CAWA Auto Parts
Coalition of New England Companies for Trade
Columbia River Customs & Forwarders
CompTIA
Computer and Communications Industry Association
Consumer Technology Association (CTA)
Customs Brokers and Forwarders Association of Northern California
Developers Alliance
Fashion Accessory Shippers (FASA)
Gemini Shippers Association
Grocery Manufacturers Association
Home Furnishings Association
Information Technology Industry Council (ITI)
International Wood Products Association
Internet Association
Los Angeles Customs Brokers
National Customs Brokers and Forwarders Association of America
National Foreign Trade Council
National Retail Federation
NY/NJ Forwarders and Brokers Association
North American Meat Institute
Outdoor Industry Association
Pacific Northwest Asia Shippers Association
Promotional Products Association International
Retail Industry Leaders Association (RILA)
Snowsports Industries America
Specialty Crop Trade Council
Sports and Fitness Industry
Tea Association of the U.S.A., Inc.
TechNet
Telecommunications Industry Association (TIA)
The APP Association (ACT)
The Pacific Coast Council of Customs Brokers and Freight Forwarders
The Toy Association
Travel Goods Association (TGA)
U.S. Chamber of Commerce
U.S. Council for International Business
U.S. Fashion Industry Association
U.S. Hide, Skin, and Leather Association
Wine and Spirits Shippers Association