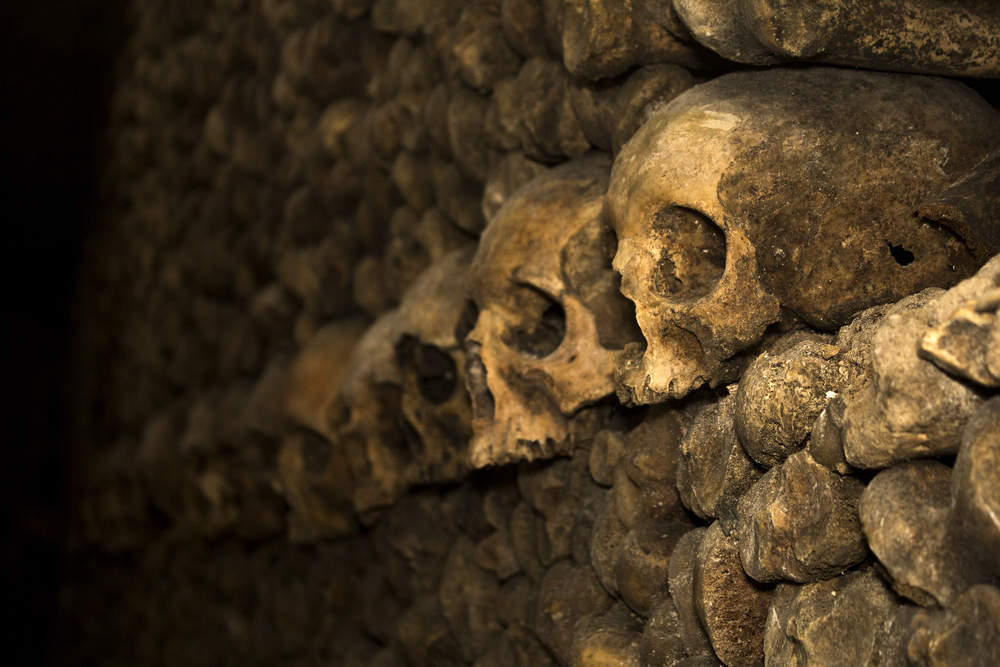 Halloween may have originated in the US, but it has taken the whole world by storm over the years. While some cultures don't celebrate Halloween, plenty have associations with the supernatural and the spooky.
Ghosts, for example, feature in stories from almost every country around the world.
If nothing else, Halloween is a brilliant time to celebrate these aspects of our culture. As the dark nights of winter draw in, we've collected some of the spookiest and most luxurious places to visit in the entire world so you can enjoy Halloween in style.
Bran Castle, Bran, Romania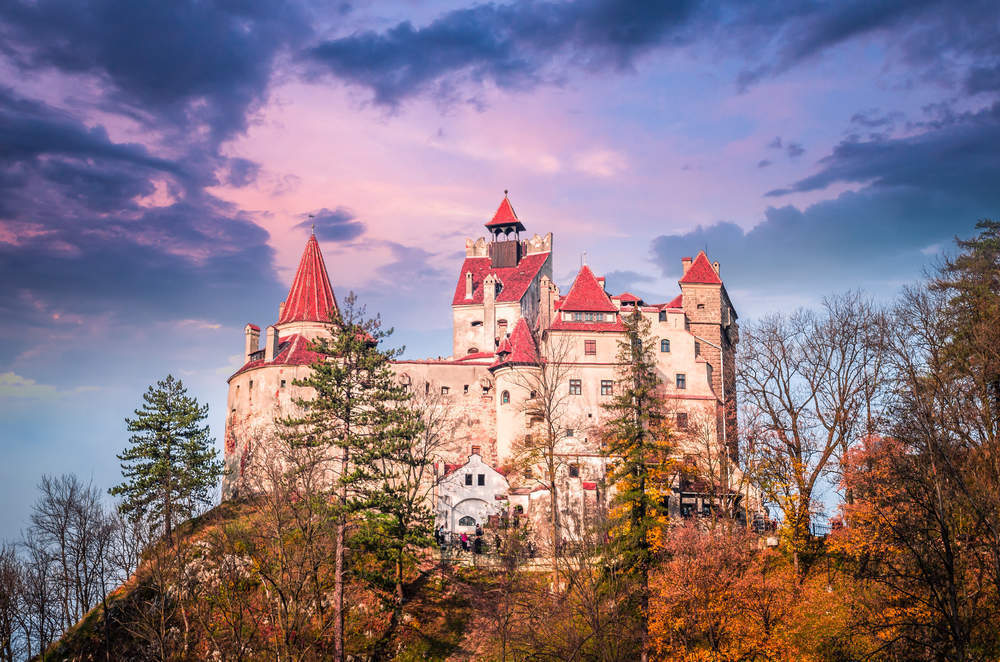 There are few horror creatures more infamous than Count Dracula himself. While its true name is Bran Castle, in the rest of the world, this place is better known as Dracula's Castle.
Unfortunately, there isn't a connection between Bran Castle and Dracula. Bram Stoker, who wrote the book, never went there. The castle looks almost nothing like the description of Castle Dracula in the book. And Bran Castle has only tangential connections to Vlad the Impaler, the real-life historical figure who inspired Dracula.
Still, the castle loves to play up to its misnoma and makes much of the Dracula story. As a result, on the 28th October they are hosting a huge party inspired by Dracula. There's a horror tour of the castle, a party tent, and even a tasting menu in the nearby restaurant. You can find more details on Bran Castle's website.
Royal Lancaster Hotel, London, United Kingdom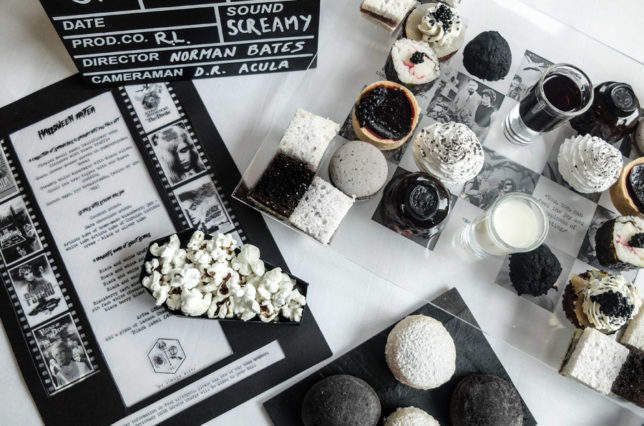 If you're looking for luxury Halloween experiences in London, this one could be perfect for you. Between 17th-31st October, the hotel will be hosting Halloween-themed afternoon teas.
The hotel recently underwent an £80m renovation, and just reopened to celebrate its 50th anniversary. As a result, this year's Halloween afternoon tea plays homage to the classic horror movies of the 1960s. Menus are replete with quotes and images from those films. But, most strikingly, all the food and drink is black and white, just like the movies! In addition, the afternoon tea is presented with a little cauldron of spooky dry ice on each plate, letting a spooky mist cover your sweet treats.
The 1960s Halloween Afternoon Tea is priced at £35 per person and is served from 2pm until 5.30pm, served in the hotel's Lounge Bar.
The Catacombs, Paris, France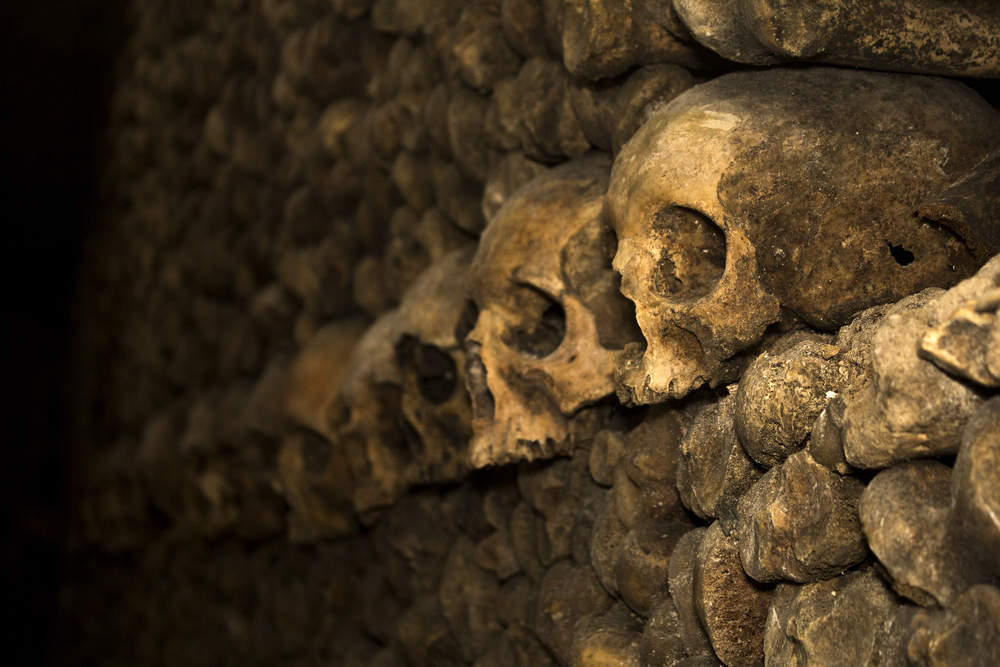 There are probably few people to whom the word 'catacombs' summons images of joy and delight. There's something inherently spooky and claustrophobic about being underground that freaks people out. And if dark, underground spaces give you the shivers, the Parisian Catacombs ought to give you no end of frights.
The Catacombs started out as mines beneath Paris. However, after cemeteries started to run out of room, the mines became a huge ossuary. That is to say, underground chambers where the dead are stored. Eventually, the ossuary became a public spectacle with wealthy Parisians visiting to get some spooks. The skulls and bones were stacked in such a way that it appears almost as those the walls themselves are made of human skeletons. Most chillingly, these bones are all real: you can go in and touch the bones of real people who died hundreds of years ago.
From 1pm on 31st October, English-speaking guide will conduct a tour around the Catacombs. Perfect for some Halloween frights. However, the Catacombs are open all year round, so if you can't make it for Halloween, but want to check out the spectacle, check their official website for more times and dates.
The Ragged Cot Inn, Gloucestershire, United Kingdom
Situated close to the village of Minchinhampton (home of Keith and Lily Allen) the Ragged Cot has been the site of quite a few ghostly encounters for guests. The ghosts which haunt the inn are said to be those of the wife and child of ex-landlord Bill Clavers. It's said that Clavers planned to rob a midnight stagecoach travelling to London. In order to bolster his courage, he drank a huge amount of rum. When his wife (with their child in her arms) tried to stop him, he pushed her down the stairs.
After robbing the stagecoach, Clavers came back to find the dead bodies of his wife and child at the bottom of the stairs. He hid their bodies in a trunk to avoid suspicion from the local police. However, the pair appeared as ghostly forms to the police officers and revealed the location of their bodies. The bodies were found and Clavers was sentenced to death by hanging.
A master suite at the inn costs £95 for two people but unfortunately they're full on Halloween night. Still, you might be able to pop in for a locally sourced, organic meal, homemade by the team who run the inn.
The Langham Hotel, London, United Kingdom
https://www.instagram.com/p/BYykbwnFm-o/?taken-by=langham_london
According to urban legend, Room 333 at the Langham Hotel in London is the most haunted room in all of the UK. All kinds of ghosts have been spotted in and around the hotel, but apparently in October, hauntings are more rife than usual.
Firstly, there's a doctor who murdered his wife on their honeymoon then killed himself. He has been spotted by numerous people in Room 333 and manifests as a silver-haired Victorian gentleman with cloak and cravat and has blank, staring eyes. Then there's a ghost who tips people out of their beds in Room 333. There's also a German Prince who jumped out of a window at the hotel – apparently the most active ghost often seen in early morning hours phasing through doors. There's even a celebrity ghost, Emperor Napoleon III, who lived at the Langham during his last days in exile.
Even if you don't see a ghost, the Langham Hotel also has some other spooky shenanigans recorded by some visitors. People claim to have seen taps that turn themselves on in the night, experienced sudden temperature changes, and all kinds of other things.
A room in the hotel costs a minimum of £555 for two nights.
Ostrich Inn, Slough, United Kingdom
https://www.instagram.com/p/BTV1yjJhS75/?taken-at=3654542
Suffice to say, this list has already included some pretty seriously haunted properties. That said, few of those can claim to have as many murders committed within their walls as the Ostrich Inn in Slough. According to the official website:
"Most famous of all were those committed in the 17th century by the landlord of the time, Jarman, who with his wife made a very profitable sideline by murdering their guests after they had retired for the night.

"They had a trap door built into the floor of one of their bedrooms and when a suitably rich candidate arrived Jarman would inform his wife that a fat pig was available if she wanted one! She would reply by asking her husband to put him in the sty for till the morrow. The bedstead was hinged and they would tip the sleeping victim into a vat of boiling liquid immediately below, thus killing him.

"Jarman and his wife's activities came to an end when their greed got the better of them and they plotted to kill a well known clothier Thomas Cole. After persuading him to make his will before he retired, Jarman killed Cole. Unfortunately Cole's horse was found wandering the streets nearby and caused a search for his owner who had been last seen entering The Ostrich! His body was found some time later in a nearby brook and some say that this Cole-in-the-brook is how Colnbrook got its name. It's a nice story but whether it is true or not, who's to say!"
Horrifying stuff. Apparently some of the victims still wander the halls looking for revenge. Rooms cost between £80 and £88 per night for two adults.
Čachtice Castle, Čachtice, Slovakia
Perhaps we spoke too soon when crowning the Ostrich Inn as the murder-capital of this list. That honour might actually belong to Čachtice Castle in Slovakia. Supposedly up to 650 young women were brutally tortured and murdered in the castle.
In the late 16th and early 17th Century, the castle was home to Countess Elizabeth Báthory. Another name for the woman was 'the Bloody Countess'.
The story is that Báthory would lure adolescent girls to her castles. She started by offering peasant girls well-paid work as maids or servants. Then she started inviting the daughters of lesser nobles to her castle to learn courtly manners. Once she had the girls in her possession, Báthory administered severe beatings, burned and mutilated the girls' hands, bit flesh off their faces, arms or other body parts, froze or starved them to death, covered them in honey and live ants, eventually resulting in murder. Blood orgies were also reported to have happened at family celebrations such as at the wedding of Elizabeth Báthory's daughter. Báthory was also accused of cannibalism.
There are some stories that Báthory bathed in her victims' blood to retain their beauty. There is no historical basis for this information, however.
Still, it's a truly horrifying story and the inspiration of a lot of vampiric fiction. And the ruins of Čachtice Castle are still around now. You can visit them to this day. Unfortunately, the castle is only open between May and September, but you can walk up to it, at least. The ruins are just a short hike from the town of Čachtice.
Grand Hyatt, Taipei, Taiwan
https://www.instagram.com/p/BCPBaFSNtuW/?taken-by=grandhyatttpe
One of the most opulent locations in the modern world, the Grand Hyatt, Taipei hides some dark secrets. Taiwan used to be occupied by Japan, right up until the end of WWII in 1945. The island was part of the Japanese prisoner of war camp network. It mostly held British and Australian captives from Hong Kong and Singapore.
One doesn't have to look too deep into the history books to see the horror of Japanese POW camps. In German POW camps, around 3% of captives died. In Japanese camps, it was over a quarter. Locals claim that the Grand Hyatt was built on one of these camps, although the hotel's management reached out to us to let us know that local historians refute this assertion. They claim the hotel was built on the site of the military warehouse, but one which never held prisoners. Still, the Grand Hyatt has a reputation across the internet as one of the most haunted hotels in Asia.
One TripAdvisor reviewer claimed to have a brush with the supernatural in the hotel:
"Normally I'm not afraid to sleep in the dark in hotels, but at this one. I was totally creeped out… So I didn't sleep the whole night but kept in eyes closed due to the fact that I could hear two very distinct snores… When there wasn't snoring on the left side, I could feel someone walking and I heard the footsteps and I could sense they were quite close to me."
Maybe you'll have to stop by for a stay if you want to find out the truth! Rooms at the Grand Hyatt, Taipei cost between NT$7,000 and NT$158,200 per night based on two adults sharing a room.
The Westin Excelsior, Florence, Italy
https://www.instagram.com/p/BaffKjMAsw2/?taken-at=937450
Like The Langham in London, the Westin Excelsior has its own haunted room. This time, it's room 152 that's supposed to be haunted. For reasons unknown, mysterious events take place in the tiny box room. Visitors have reported seeing dark shadows overcoming the room, flickering lights, taps that turn on and off without warning and plenty more spooky goings on. Most mysteriously, some visitors have claimed to feel as though a ghostly presence is lying on the bed beside them as they sleep.
Still, it's also a seriously swanky five star hotel, so if you can deal with a few hauntings, it's definitely worth the trip!
To stay the night at the Westin Excelsior it costs €490 based on two adults sharing a room.
The Stanley Hotel, Colorado, USA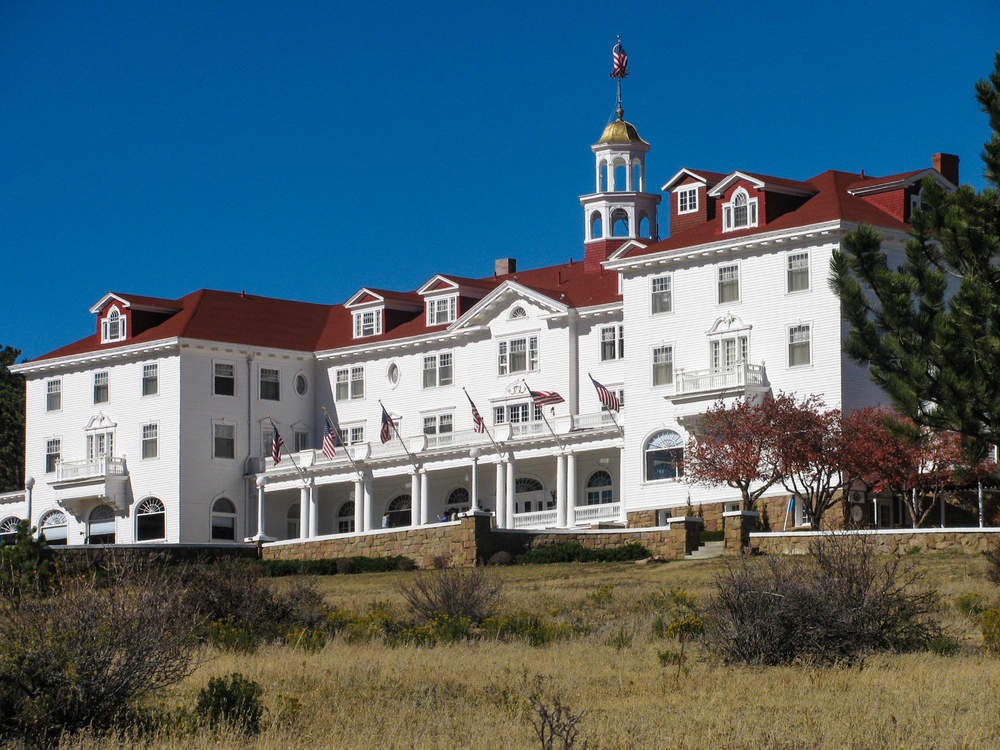 Prolific horror novelist Stephen King once wrote:
"Hotel rooms are just naturally creepy places. … I mean, how many people have slept in that bed before you?…  How many were losing their minds? How many were perhaps thinking about reading a few final verses from the Bible in the drawer of the nightstand beside them and then hanging themselves in the closet beside the TV?"
Of course, few would know the trope of haunted hotels better than Stephen King. It was he, after all, who wrote The Shining, one of the most well-known horror novels ever written. And, as it turns out, the Stanley Hotel in Colorado is the inspiration for the Overlook Hotel from The Shining.
King visited the Stanley Hotel during a short break in 1974. As he and his wife checked in at the end of the season, they were the only ones in the hotel. They ate alone in the grand dining hall, and after his wife retired, King wandered the corridors alone, eventually having drinks with a bartender named Grady. They even stayed in Room 217. All these experiences became elements of The Shining.
But the Stanley Hotel is far more than just the inspiration of a book. There are said to be numerous ghosts who haunt the halls, including a janitor who was killed by a lightning strike in Room 217. The hotel now offers a major Halloween event in the form of the Halloween Masquerade Ball on Saturday 28th October.
Prices start at $269 per room per night.
Chillingham Castle, Northumberland, United Kingdom
https://www.instagram.com/p/BVuXt4IB_X5/?taken-by=chillingham_castle
We've dealt with some scary haunted places so far, but the ghosts at Chillingham Castle are apparently a reasonably friendly bunch. There have been plenty of ghost sightings over the years, while many others can be heard conversing or just felt in the air. The most famous ghost was that of a blue boy, who wailed and caused blue lights to appear. Apparently, that visitor is no longer around after renovation work discovered his body buried behind a wall with documents dating back to the Spanish Armada.
Still, there are plenty of other ethereal visitors haunting the walls. According to the castle's website:
"In what is called 'The Inner Pantry', a frail figure in white still appears.  The silver was stored here and a footman employed to sleep here and guard it.

"Historically, one night, when the footman had turned in to sleep, he was accosted by this lady in white. Very pale, she begged him for water. Thinking it was one of the castle guests, he turned to obey.  Suddenly he remembered he was locked in and no visitor could have possibly entered!"
None of the ghosts are threatening though which might be a relief to those staying at the castle. Rooms cost between £100 and £350 per night and sleep up to seven guests. Private ghost tours and all-night vigils are things to do for Halloween, but you will need to book beforehand.
Karosta Prison Hostel, Latvia
https://www.instagram.com/p/BWaiaczFlBQ/?tagged=karostaprisonhotel
According to Ghost Hunters International, this hotel is the most haunted place in the world. Even if it wasn't, though, it'd still be majorly freaky. Karosta Prison Hotel is exactly what it claims to be. The hotel is a former Soviet prison, holding criminals until as recently as 1997. And staying the night there will really put you into the shoes of the prisoners, if you choose that option.
But aside from just being a scary look at life behind bars, Karosta is also haunted. Over the years, thousands of prisoners died on site. Staff report seeing bulbs unscrewing themselves, doors that open by themselves, and a ghostly woman stalking the corridors.
Staying the night costs €15 for adults or €17 for the really intense prison experience.
Russell Hotel, Sydney, Australia
https://www.instagram.com/p/BLFOz4DhlYy/?tagged=russellhotel
Another hotel with a haunted room. This time around, it's Room 8 at the Russell Hotel in Sydney. Visitors have reported seeing a spooky sailor standing completely still and just staring at them. Sometimes this seafaring fellow watches the guests sleeping and sometimes he is found wandering the corridors.
Staff at the hotel report cold spots, doors opening and closing, footsteps in hallways when no-one was present, and feelings of being watched.
The hotel even hosts a ghost tour package available all year!
Rooms at the hotel cost between AUS$235 and AUS$445 based on two adults sharing.
Riverside Eco Cabin & Camping, Erwood, United Kingdom
Want to meet a werewolf? Look no further. Erwood is the small village in South Wales where the opening scenes of An American Werewolf In London were shot. The Slaughtered Lamb pub isn't actually a real pub, but it is a cottage in the village.
Could there be anything spookier than sleeping out in the countryside on Halloween night in known werewolf-territory?
STK, London, United Kingdom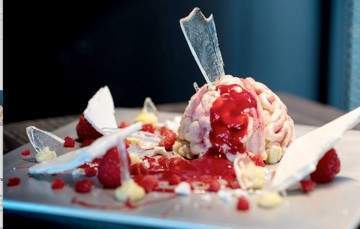 If you're looking for something to do before Halloween itself, why not check out STK's Freak Circus brunch? The live event takes place inside the popular London steakhouse and features gothic contortionists, bearded ladies and a ghoulish performance by the Princess of British Burlesque, Kitty Bang Bang. All while you enjoy a tasty brunch!
The event takes place between 1pm and 7pm, which we would say definitely kicks it into the 'lunch/dinner' category, rather than being a brunch, but there you go.
Excitingly, STK have cooked up a special dessert for the occasion: the 'Brainiac' is layered with red velvet cake, bourbon vanilla butter cream and Swiss meringue, topped with a deathly sugar shard and exploding with blood red raspberry sauce!
Tickets cost £25 and include entry and a bottle of Veuve Clicquot Yellow Label (75cl). They must be bought in pairs. Food is not included in the ticket price.
Met Museum, New York, USA
If you're looking for more exclusive things to do for Halloween then why not try the All Hallows' Eve benefit ball at the Met hosted by Dior? The inaugural All Hallows' Eve at The Met event features an immersive theatrical performance by Third Rail Projects that will invite guests to have a unique experience throughout the Museum's galleries. The evening will culminate in a dance party with cocktails and festive fare.
Tickets can be purchased for $350 per person and there is a maximum of two per person. You can buy tickets here.
Salem, Massachusetts, USA
https://www.instagram.com/p/BasfwKdl4jo/?taken-at=34537076
If you're into spooks and frights around Halloween then Salem is probably the place for you. The location was home to America's most infamous witch trials in the late 17th Century. These days, Salem plays up its history a lot, especially around Halloween!
The entire city is full of parties throughout October, but never more so than on Halloween night. If you're looking for things to do for Halloween from the home of the supernatural in the USA, you should definitely make a pilgrimage to Salem.
The Haunted Bedroom, Talliston, United Kingdom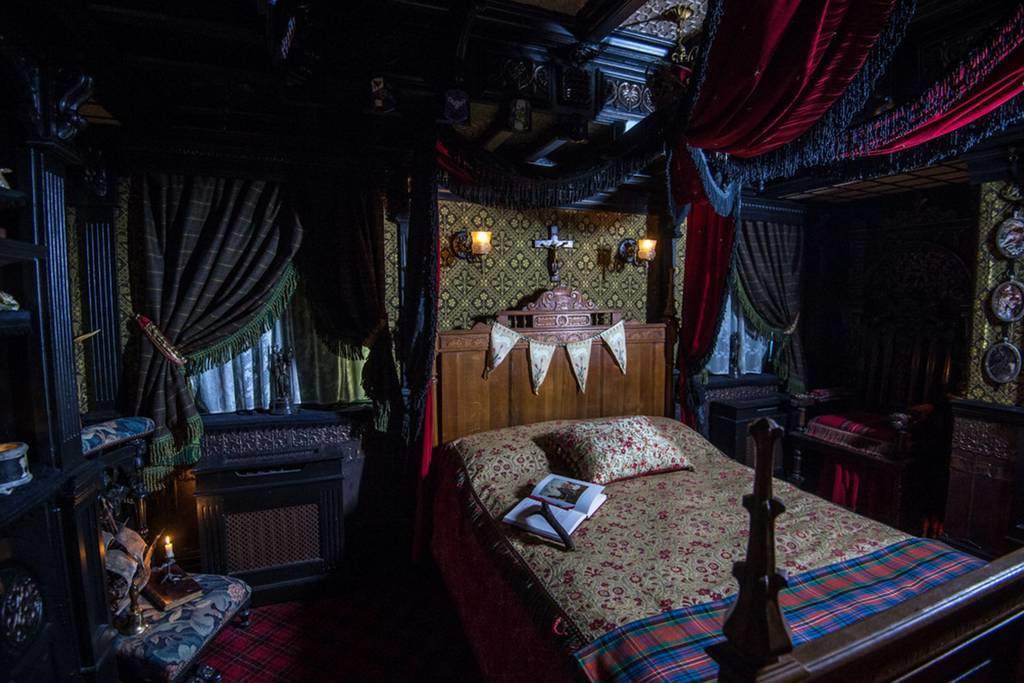 You'd be very lucky to actually get to stay at this one on Halloween night itself, but it's definitely worth trying at other times of the year. This spooky-looking Airbnb is decorated 'in nightmarish detail' to look like an Edwardian child's bedroom. As far as guests' reviews go, the property doesn't actually seem to be haunted, it's just creepy. According to one guest the attention to detail in decor is second to none. The property itself is actually a former council-house that the owners have done up with meticulous care and plenty of imagination.
Guests who choose to stay in the Haunted Bedroom will have exclusive use of the entire house, 'Britain's Most Extraordinary Home', as Airbnb would have it. In the morning, you'll have a breakfast made for you by the hosts!
You can request a stay in the Haunted Bedroom here. Prices start at £110 per night based on two people sharing.
Escape Halloween, California, USA
https://www.instagram.com/p/BaVFd3XAsRR/?taken-by=escapehalloween
If you're looking to rock out on Halloween, there's no where better to do it than the National Orange Show Events Center at Escape Halloween. The event is basically a festival but with a Halloween theme. It starts on Friday 27th October and ends at 2am on Saturday 28th October. The theme this year is Psycho Circus.
The festival has no less than four stages, 120 interactive performers, and a huge arts space. Safe to say, it's going to be one heck of a party.
Many of the tickets to the festival have sold out but there are a few remaining you can pick up here. Prices for the remaining tickets start at $129.
Hotel Roosevelt Halloween Ball, California, USA
https://www.instagram.com/p/6Dpz9svNVh/?tagged=hotelrooseveltla
There are few Halloween parties quite as infamous or prestigious as the Hotel Roosevelt Halloween Ball in Los Angeles. The luxury hotel was formerly the home of the Academy, the organisation who award the Oscars.
Every year, they throw the biggest party of the year around Halloween. This is one of the things to do for halloween that the rich and famous abide by every year. Hip hop star Young Thug is also headlining this year's party.
Tickets start at $100 but if you want to get the most premium experience, you can pay up to $10,000 for a ticket!