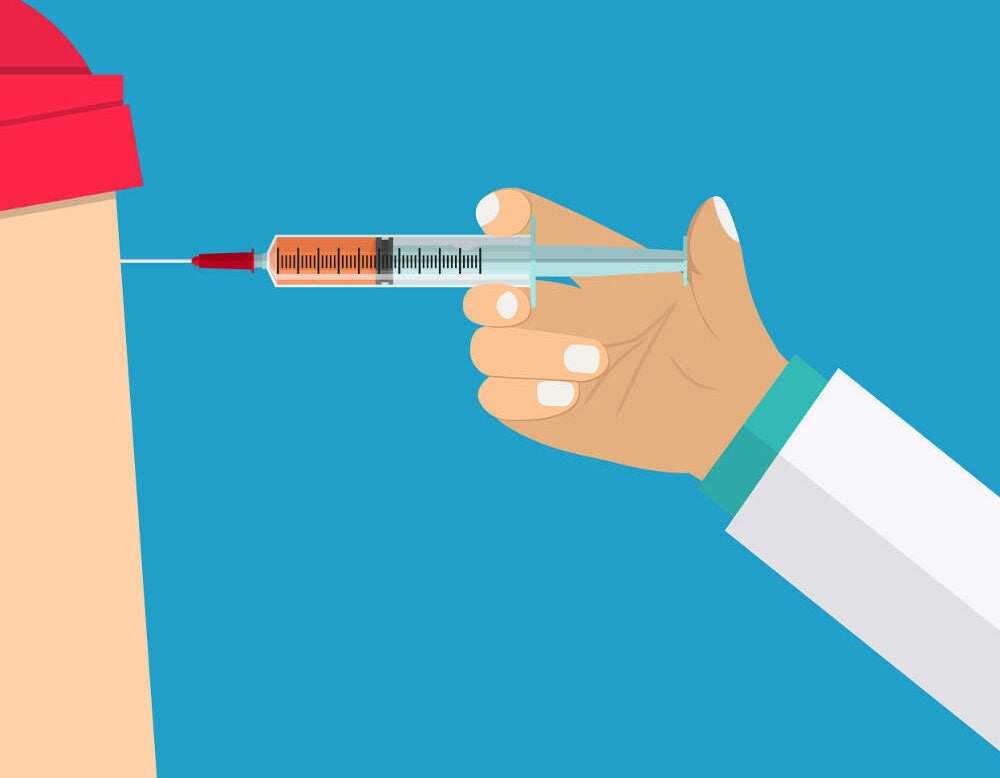 Flu season now is in full swing, with four strains in circulation this year. The UK's National Health Service however recommends that adults receive a jab that only protects against three strains.
Data suggests the fourth strain — sometimes known as Japanese flu — is now the most prevalent in Europe. It is time for the NHS and European services to start administering vaccines to provide better protection against the virus.
The 2017–2018 flu season has so far been particularly severe and the disease is currently placing a significant burden on healthcare services in Europe and the US.
According to the European Centre for Disease Prevention and Control (ECDC), the number of healthcare consultations flu-like illness in the UK is up by 150 percent from the same time last year.
Each year, flu vaccines are manufactured to protect against multiple strains based on recommendations from the World Health Organization (WHO).
The more expensive vaccines that protect against four flu types are the most prescribed flu vaccine in the US.
However, most European patients still receive the vaccine that protects against just three flu strains. In the UK, the NHS only provides the full four type vaccine to children below the age of 18.
Data released by the Centers for Disease Control and Prevention (CDC) and the ECDC on the different flu strains in circulation suggest that use of the lesser vaccine may have caused an increased circulation of Japanese flu in Europe.
Of cases tested across Europe during the 2017–2018 season, 65 percent have been Influenza B, of which the most common sub-type is Japanese flu.
In comparison, only nine percent of patients in the US have been found to have Japanese flu, with the H3N2 strain — also known as Aussie flu — being the most prevalent at 78 percent of infections.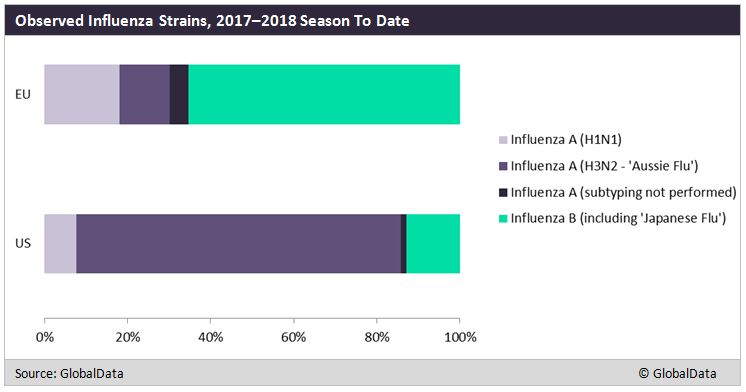 However, there are several factors that could contribute to the difference in flu strains observed between continents.
A high prevalence of the H3N2 strain in Europe last year is expected to have carried over some protection against Aussie flu this year.
However, it is highly likely that the stark difference in prevalence of Japanese flu between Europe and the US is affected by the continued use of the lesser vaccine.
There are though four strain flu vaccines available in the UK.
GlaxoSmithKline has been selling one since 2013 and Sanofi began selling one last year.
At a cost of £9.94 and £8.00 respectively, these vaccines only cost the NHS slightly more than three stain vaccines, which cost around £6 per jab, depending on supplier.
Given the potential benefits of protecting against four strains over three, are the cost savings really worth it?