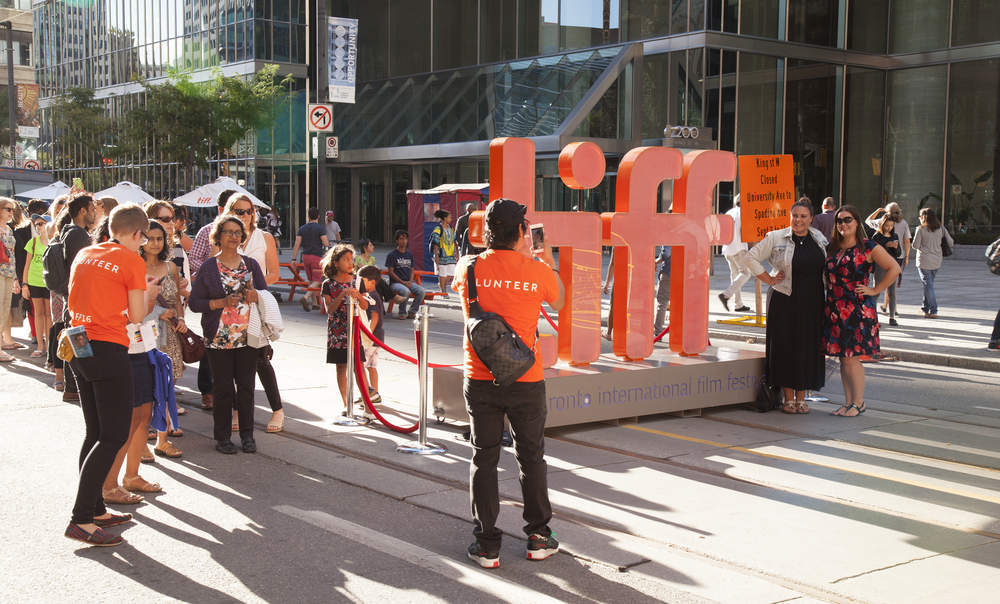 It really is film-festival season right now, isn't it?
The Venice Film Festival is currently taking place, the BFI London Film Festival starts in just a few weeks, and the Toronto International Film Festival begins next week.
For film fans, it really is a pretty exciting time of year.
The entire line-up for the Toronto International Film Festival has already been released on their official website.
With nearly 480 films and events on offer, you'll forgive us if we don't list them all. The majority of films we recommended at the BFI London Film Festival are also playing at Toronto, so check out that list if you want some recommendations.
The details of the festival
When? – 7-17 September, 2017.
Where? – The TIFF takes place at TIFF Bell Lightbox. It's an entire city block in the heart of Toronto's Media and Entertainment district. Inside you'll find cinemas, booking offices, and everything else you'll need. It is located at 350 King St W, Toronto, ON M5V 3X5, Canada.
Can I buy tickets? – Not yet. Tickets go on sale for the general public on 4th September at 10am. Patron's of TIFF can buy tickets now. TIFF members can buy tickets from 2nd September. TIFF Insiders can buy tickets from 3rd September.
How much do tickets cost? – As you might expect, different tickets cost different prices. Regular tickets (Evenings & Weekends) cost $28-35. It's a bit cheaper to go on weekday daytimes: adults will pay $18-25, 25s and under will pay $10 – $18.
Premium tickets (that's tickets to red-carpet screenings, World or North American premieres, and/or audience Q&As) cost $52-59.
If you don't manage to get your hands on the tickets you really want, Rush tickets will also be on sale. These are a select few tickets available on the day on the door. You will definitely have to queue for them, but you can get a bargain if you do.
Regular Rush tickets are $20 and premium Rush tickets are $40. They are limited to one per person. They'll go on sale 10 minutes prior to the screening.
Gala advance tickets are also available. These are like Rush tickets for events that have been sold out, but you can book in them advance. These are sold for $48.
You can also buy the official festival programme with progammers' notes on each film. This costs $47 in person, but if you can't make it to the festival and still want one, you can get it shipped to you for $122.
Other important things to remember
Leave your bags at home. – Lots of the venues don't encourage you to bring bags. All will be searched which will hold you up. Only a few cinemas have assigned seating so getting held up while your bag is being searched could prevent you from getting the best seats too!
Get there early. – TIFF considers 5 minutes early to be late. 15 minutes early is on-time, according to organisers. They warn that those who show up late to screenings will not be admitted entry.
You will have to queue. – Venues are full, lots of people want to see these films and attend these events, you better be prepared to queue.
A few of the professionals who'll be attending
As you might expect at any good film festival worth it's salt, there's going to be plenty of actors and filmmakers in attendance. You might only be able to catch a glimpse of most, but a selected few are going to be on stage to give extensive interviews. Here's when you can catch them:
Helen Mirren – Stage and screen legend – Saturday, 9 September
Angelina Jolie – actor, director, producer, and humanitarian – Sunday, 10 September
Javier Bardem – actor, activist, and Bond villain – Monday, 11 September
Gael García Bernal – An actor, artist and critical thinker – Wednesday, 13 September
The exact time all these people will be speaking haven't been released yet so make sure you check when you're booking tickets on Monday!