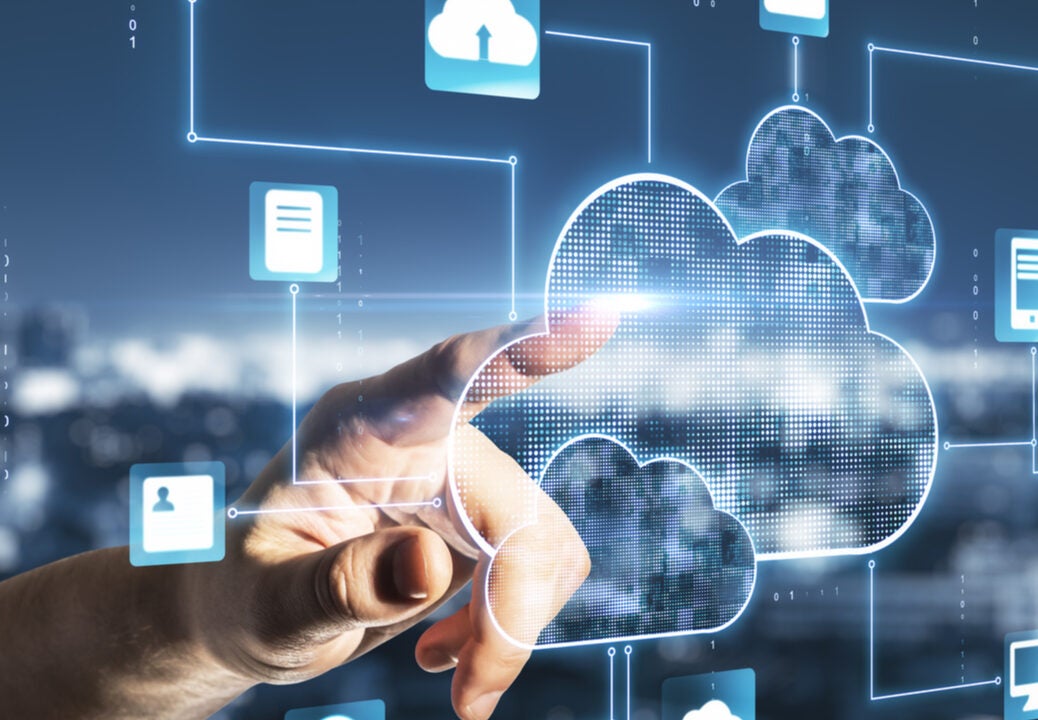 Verdict lists five of the most popular tweets on cloud computing in Q2 2021 based on data from GlobalData's Influencer Platform.
The top tweets were chosen from influencers as tracked by GlobalData's Influencer Platform, which is based on a scientific process that works on pre-defined parameters. Influencers are selected after a deep analysis of the influencer's relevance, network strength, engagement, and leading discussions on new and emerging trends.
The most popular tweets on cloud computing in Q2 2021: Top five
1. Jeff Barr's tweet on Netflix's new open-source software
Jeff Barr, vice president and chief evangelist at Amazon Web Services (AWS), a cloud computing services provider, shared an article on ConsoleMe, a new web service from entertainment services provider Netflix. The service provides easy credential management and AWS Identity and Access Management (IAM) permissions for end-users and cloud administrators.
ConsoleMe's command-line interface (CLI) named Weep supports five ways to locally serve AWS credentials. The service enables cloud administrators to natively manage IAM roles and multiple users in a single interface. It also allows users to access the cloud resources with a single click.
New open source from @Netflix: ConsoleMe – A web service that makes #AWS IAM permissions & credential management easier for end-users and cloud admins – https://t.co/cMm8ukXk4e .

💻Limited/read-only demo: https://t.co/NdVamCmbGb

⌨️CLI utility: https://t.co/yQdUquqaYl pic.twitter.com/FlEMmv8Pfd

— Jeff Barr ☁️ (@ 🏠 ) 💉 (@jeffbarr) April 23, 2021
Username: Jeff Barr
Twitter handle: @jeffbarr
Likes: 269
Retweets: 68
2. Kelsey Hightower's tweet on the deployment of Vault on Cloud Run
Kelsey Hightower, principal engineer at Google Cloud, the cloud services platform of Google, shared a tutorial on how software company HashiCorp's encryption and secrets management tool Vault can be deployed on Google's Cloud Run, a managed serverless compute platform.
Vault needs to be deployed in a highly secure environment to ensure consistent access to secrets and credentials. Cloud Run can be used to store and protect Vault's data and minimise operational complexity as infrastructure management is entrusted to the cloud provider.
I've updated the Vault on Cloud Run tutorial to use the new Secret Manager integration to inject configuration at runtime. This means I can build and deploy a simple container image that doesn't embed a Vault server config file. https://t.co/2LDKuAADnr

— Kelsey Hightower (@kelseyhightower) May 14, 2021
Username: Kelsey Hightower
Twitter handle: @kelseyhightower
Likes: 217
Retweets: 25
3. Michael Dell's tweet on VMware Cloud solution
Michael Dell, CEO of technology company Dell Technologies, shared an article on the emergence of distributed multi-cloud services that enable applications to be deployed across multiple public clouds and offer a unified model for security. VMware Cloud, a multi-cloud solution provided by cloud computing company VMware, is one such solution designed for multi-cloud environment.
VMware Cloud provides the optimal environment to run traditional and modern applications, while enabling providers to have centralised management and governance to moderate multiple operations effecively. The solution is helping organisations in reducing operational costs and driving digital transformation amid the Covid-19 pandemic.
300,000+ organizations have built and run 85 million+ workloads on @VMware, and 5 million+ developers have built apps on VMware tech. Now it's time to enter the next phase of the cloud and apps era.https://t.co/ajUztsvOhd

— Michael Dell (@MichaelDell) April 2, 2021
Username: Michael Dell
Twitter handle: @MichaelDell
Likes: 187
Retweets: 48
4. Antonio Grasso's tweet on IBM Power System's multi-cloud strategy
Antonio Grasso, founder and CEO of Digital Business Innovation, a consulting firm focused on digital transformation, shared an infographic on how a hybrid cloud strategy can be deployed using International Business Machines' (IBM) Power Systems servers. The servers offer users the flexibility to choose the cloud consumption models they want to deploy in the premises and in the public cloud. They also enable the deployment of services provided by business software solutions provider SAP, including the SAP HANA database management services.
Furthermore, the IBM Power Virtual Servers provide global access to users. The servers also enable easy management of the hybrid cloud and modernisation of AIX Unix and IBM i® operating system applications.
The hybrid cloud integrates two or more public cloud components, private cloud, and on-prem resources. IBM Power Systems fits perfectly into the hybrid cloud strategy alongside SAP HANA.

Learn more > https://t.co/nUxbwQQsdx @IBMservers via @antgrasso #IBMPartner #IT #HybridCloud pic.twitter.com/ijjyDSKBx9

— Antonio Grasso (@antgrasso) June 23, 2021
Username: Antonio Grasso
Twitter handle: @antgrasso
Likes: 115
Retweets: 82
5. Ronald van Loon's tweet on the role of cloud in business transformation
Ronald van Loon, CEO and principal analyst at Intelligent World, an influencer network that connects businesses and influencers to new audiences, shared an article on how cloud technology can play a key role in business transformation. Cloud architecture helps in modernising information technology architecture and facilitates the migration from legacy systems, states the article.
Organisations need to plan and execute technology adoption along with a cloud strategy to gain maximum returns from their technology investments. Cloud also provides organisations with the flexibility to ensure business continuity and mitigate the challenges and risks associated with new data initiatives, acccording to the article.
Close the #Digital ROI Gap: Five Return on #Innovation Recommendations
by @carter_pc |

Read more: https://t.co/R9pHbP4mLQ

To learn more about this topic, Join me for #AWSSummit Online Innovation Day. Register now: https://t.co/CCDSbizEjb#AWSpartner @awscloud #AWS #Cloud pic.twitter.com/X4hwb8RBUu

— Ronald van Loon (@Ronald_vanLoon) June 4, 2021
Username: Ronald van Loon
Twitter handle: @Ronald_vanLoon
Retweets: 40
Likes: 51
Verdict deals analysis methodology
This analysis considers only announced and completed artificial intelligence deals from the GlobalData financial deals database and excludes all terminated and rumoured deals. Country and industry are defined according to the headquarters and dominant industry of the target firm. The term 'acquisition' refers to both completed deals and those in the bidding stage.
GlobalData tracks real-time data concerning all merger and acquisition, private equity/venture capital and asset transaction activity around the world from thousands of company websites and other reliable sources.
More in-depth reports and analysis on all reported deals are available for subscribers to GlobalData's deals database.