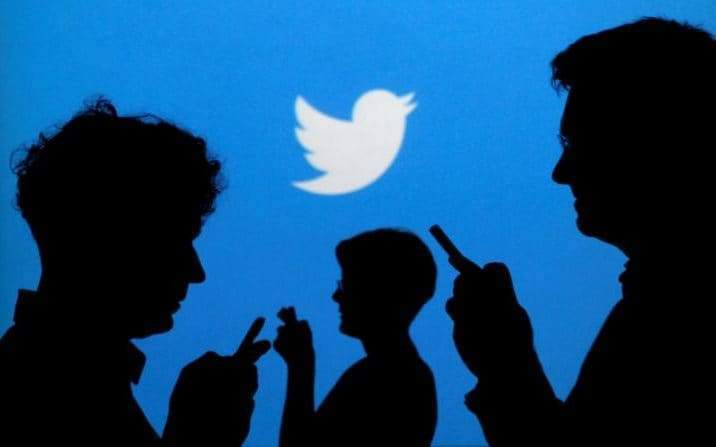 Two major stories about Twitter were published this weekend. One concerns how much Russian bots retweeted then-US presidential candidate Donald Trump during the 2016 election. The second reveals the prevalence of fake followers on the platform.
Twitter, lead by co-founder Jack Dorsey, has 330m monthly active users. On a daily basis it has around 157m users — people using the platform every day to interact, chat and importantly, read the news. 
Twitter problems: Russian tweets and the 2016 election
Twitter was forced to submit reports on Russian-linked account activity during the US 2016 presidential election, to the US Senate Judiciary Committee. According to the company, automated bot accounts retweeted Trump's tweets almost 470,000 times during the two months leading up to the election, reports Bloomberg. 
This amounts to over four percent of the retweets Trump received from 1 September 2016 to 15 November 2016.
In addition, Russian-linked accounts are also thought to be responsible for up to 73 percent of the retweets of WikiLeak's Twitter accounts during the same period. This is significant as WikiLeaks published hacked emails from the Democratic National Commitee before the election. The hack was reportedly carried out by Russian actors to affect Hillary Clinton's presidential campaign.
According to Twitter:
"Some of the accounts appear to have attempted to organise rallies and demonstrations, and several engaged in abusive platform and harassment."
It demonstrates how prevalent bots are on the platform, in particularly Russian-linked ones. This has wide-reaching implications for the real humans using Twitter and social media in general. For instance, in the UK, social media is now trusted by less than a quarter of the UK population, according to the 2018 Edelman Trust Barometer.
As well, concerns over fake news are causing people to disengage with current affairs. Around 50 percent of those surveyed globally say they consume news less than weekly now. 
Twitter problems: The fake follower issue 
It's not just Russian bots Twitter is struggling with. A report published by The New York Times this weekend, demonstrates how widespread bots are on the platform.
The report demonstrates how companies, such as Devumi, are providing fake followers in the forms of bots, to people on Twitter, in exchange for money. Devumi, has over 200,000 customers including: reality television stars, professional athletes, comedians and TED speakers.
The NYT named celebrities such as Micheal Dell, the computer billionaire, the former actor John Leguizamo, and the Twitter board member and member of the House of Lords in the UK, Baroness Martha Lane Fox, as having fake followers.
However, Twitter doesn't suspend accounts for buying bot followers. This is partly because it is difficult to know who has bought them. A spokesperson for the company, Kristin Binns, told the Times:
"We continue to fight hard to tackle any malicious automation on our platform as well as false or spam accounts."
How much of Twitter is really just bot accounts? These are the issues the platform is grappling with.
What can Twitter do it about it?
Overall, these issues will lead to a lot less trust in Twitter. And it isn't good for Twitter's investors who have shown disdain before when the company appears to be moving slowly on bots and trolls. 
In addition, it's giving the platform a bad reputation. Last July, the company reported zero user growth in the second quarter of 2017. Analysts predicted it would add at least 4m new users. There's no denying that people will stay away from Twitter because of these issues. 
Compare this to other social networks, such as Facebook and Instagram. Facebook, though beset by its own problems, has more users than any single country's population.
Whilst Twitter has been trying to rid the platform of its major issues, such as far-right accounts, it still has a long way to go to sort out the bots and the trouble they bring.
How to grow your social media following (legitimately)
1. Return favours
For instance, social media consultant Ann Tran, recommends that you return favours. She says this can be down by following people that interact with your Twitter posts, such as retweeting or favouriting tweets. She also says to engage when possible. This is a good way to interact with more people and grow your presence.
2. Be consistent
Jayson DeMers suggests that one of the ways to grow you following, is through consistency. Post regularly and consistently in order to see the followers count tick upwards.
3. Content, content, content
Content is key to a healthy social media following. Make sure that what you're posting and sharing is content you own or have the rights to. Don't use something without the appropriate credit.
If you're working across different platforms such as Twitter, Facebook and Instagram, Matthew Barby says to make sure you're tailoring the content to the different platforms. Otherwise it gets repetitive and fans will switch off. 
4. Hashtags
Hashtags are a great way for other people to be able to see your content and for you to join in conversations. But, Twitter and Instagram are mainly suited to this. Hashtags don't always work on other platforms.
5. Use analytics
Twitter offers its own analytics or you can use platforms such as Hootsuite. Identify when your audience will be online, what the best times are for posts, and tailor your output to this. It helps to get strategic when you want to grow your social media following.