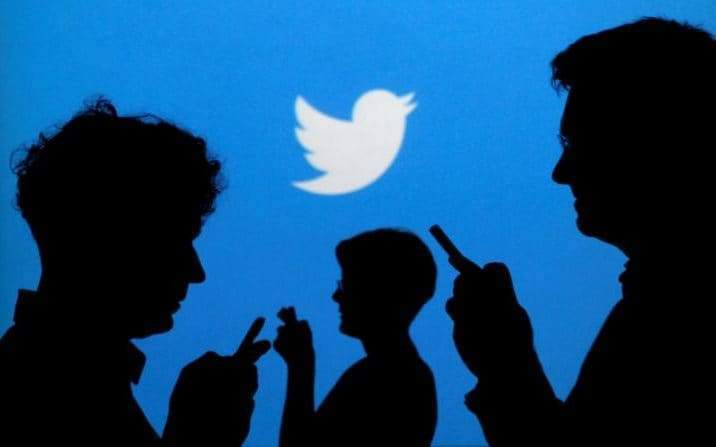 Twitter has announced that it is trialling a new 280-character limit, doubling the length of the classic 140-character tweet.
The microblogging service, which is yet to turn a profit, will allow small number of users send the longer tweets before deciding whether to roll out the new feature to the entire platform.
Aliza Rosen, company product manager, and Ikuhiro Ihara, senior software engineer, said in a blog post on Tuesday:
We want every person around the world to easily express themselves on Twitter. When people don't have to cram their thoughts into 140 characters and actually have some time to spare, we see more people tweeting.
The 140-character limit will remain, however, for tweets in Japanese, Korean and Chinese, because users who speak those Asian languages need to use fewer words to express themselves.
According to Twitter's research, 9 percent of all tweets in English hit the 140-character limit, while only 0.4 percent of tweets in Japanese reach the maximum.
Jack Dorsey, Twitter's chief executive and co-founder, said that the introduction of longer tweets is  a "small change, but a big move for us."
Jasper Lawler, research director at the London Capital Group applauded the company for embracing change. He told Verdict:
Twitter has to try something new to make its platform more universal. While 280 characters is probably not the silver bullet to save Twitter, it is encouraging to see chief executive Jack Dorsey making bold moves.
Why now?
Twitter has been struggling to grow its user base.
The number of active monthly users remained at 328m in the second quarter of 2017, far behind rivals like Facebook, which boasts a growing user base of 2bn.
The company fell short of estimates that its average monthly users would rise 1.2 percent to 332m in the three months to June 30.
Amid stagnant user growth, falling revenues and widening net losses, Twitter's shares have declined by as much as 15 percent in the two months since July.
Almost four years after debuting on Wall Street at $44, Twitter's shares are at just $16.
Quarterly advertising revenue, the company's most significant source of income, fell 8 per cent year-on-year in the second quarter, to $489m.
A welcome boost of investor confidence?
Investor reaction to the move was muted.
The stock price rose a little over 1 percent in after-hours trading, but that followed a 2.3 per cent decline during the official trading day.
How have Twitter users reacted?
Twitter differentiated itself from other social platforms by championing speed and brevity with the 140-character limit.
By allowing a 280-character limit, some users have raised concerns that Twitter has lost its identity.
The 280-character limit is a terrible idea. The whole beauty of Twitter is that it forces you to express your ideas concisely (1/47)

— James Poniewozik (@poniewozik) 26 September 2017
"Since many of you have been tweeting for years, there may be an emotional attachment to 140 characters — we felt it, too," Rosen and Ihara wrote in the blog. "But we tried this, saw the power of what it will do."
Others have warned that giving users the opportunity to write longer tweets will encourage hate speech.
Everyone: get rid of bots and Nazis. Twitter: let's give them double the space to harass you.

— Jessica Huseman (@JessicaHuseman) 26 September 2017
Last week, Twitter announced it had shut down 300,000 terrorist accounts in the first six months of 2017.