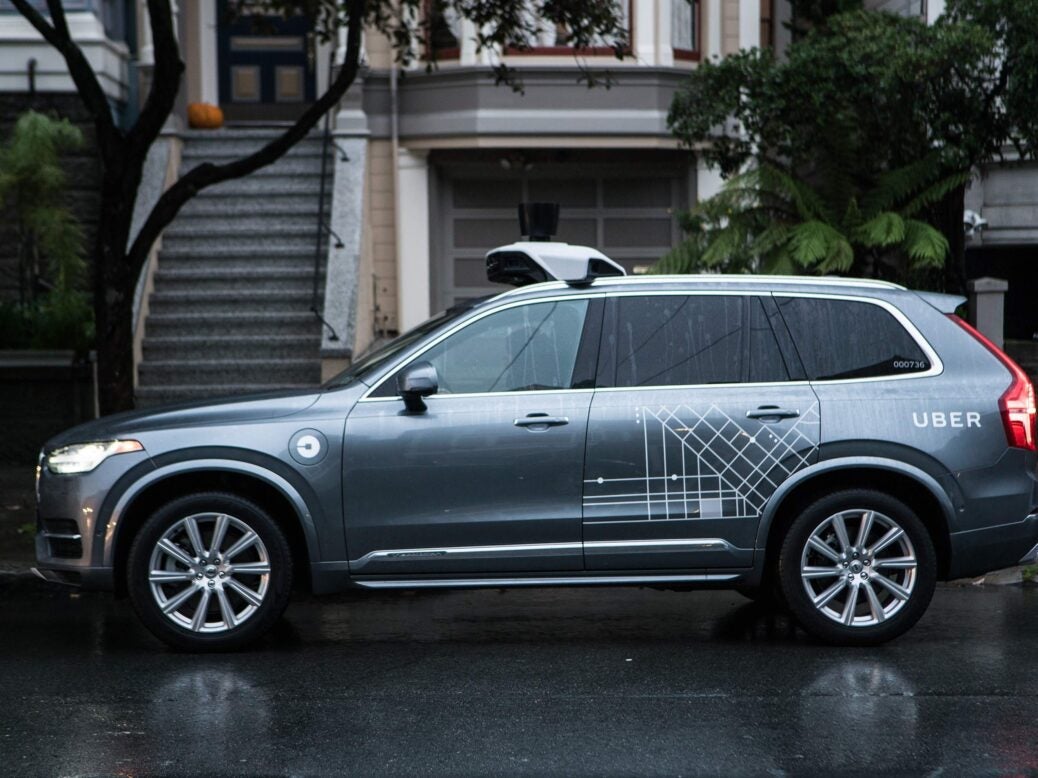 The lawsuit between Alphabet's self-driving subsidiary Waymo and Uber officially begins today, nearly a year in the making.
Back in February last year, Waymo alleged that Uber stole trade secrets regarding its self-driving Lidar technology.
The argument centered around Antony Levandowski, a former Waymo engineer, who left the company to set up his own autonomous trucking startup, Otto.
This was later acquired by Uber, with Levandowksi becoming the startup's head of self-driving technology.
Waymo alleges that Levandowski downloaded information about Waymo's tech to external hard drives, which was one of the reasons Uber hired him.
Ahead of the case, Uber told Verdict in a statement:
"We're pleased to finally be able to focus on what this case is really about: the technology. We're very confident in our technical case, and it's no coincidence that Waymo knocked out three of the most technical potential jurors, including the only software engineer in the group."
Since last February, the battle between the two companies has escalated. Here's the four significant things to know about the Uber Waymo lawsuit.
Uber Waymo lawsuit: what's happened since the first complaint
1. Federal investigation
The judge presiding over the Uber Waymo lawsuit, William Alsup, recommended the case be investigated by federal prosecutors.
This means that if Uber is found guilty for stealing Waymo's Lidar technology, the startup could face criminal prosecution.
The Department of Justice confirmed last December that it is investigating Uber over the alleged theft of Alphabet's technology.
An ex-Uber security analyst, Richard Jacobs, was interviewed by a US attorney from one of the Northern California district, Alex Tse. In a memo, Tse wrote Jacobs alleged that it is possible there were Waymo secrets kept on "non-attributable electronic devices".
The memo said:
Mr Jacobs further stated that Uber employees routinely used non-attributable electronic devices to store and transmit information that they wished to separate from Uber's official systems. He surmised that any wrongfully-obtained intellectual property could be stored on such devices, and that such action would prevent the intellectual property from being discovered in a review of Uber's systems.
2. Levandowski is fired
Three months after Waymo filed its complaint, Uber fired Levandowski, the employee at the centre of the court battle.
Uber said it fired Levandowski after he failed to comply with a court order to hand over documents necessary for the legal dispute.
In addition, Levandowski hasn't actually denied he took documents from Waymo so far – he has asserted his fifth amendment right and refused to testify.
Levandowski's former nanny is also suing the engineer for failure to pay wages, age discrimination and other labour and health code violations
3. Waymo has said it will settle the lawsuit – for $1bn
In October, Waymo said it would settle the case regarding self-driving technology for $1bn in damages and a public apology from Uber.
As well, the subsidiary said it wanted an independent monitor to be appointed to ensure Uber doesn't use its technology in the future.
Sources close to Uber said it rejected those terms as "non-starters".
However, given the severity of the case now, particularly with the interest from federal prosecutors, it'll be interesting to see if this comes up again in the Uber vs Waymo court case.
4. Uber's fall from grace
The whole Uber vs Waymo case has taken place within the backdrop of Uber's downward fall.
Once the darling of the tech world, with its position as the world's most valuable startup, 2017 was a rough ride for the company.
As well as the Waymo case, there was the sexual harassment allegations, the leaving of the company's founder and chief executive Travis Kalanick, and details about a major data breach that was covered up for more than a year.
In December, Uber was re-valued at $48bn, far below its previously $70bn tag in 2016. This means Uber is second to its arch rival, China's Didi Chuxing, as the most valuable startup in the world.