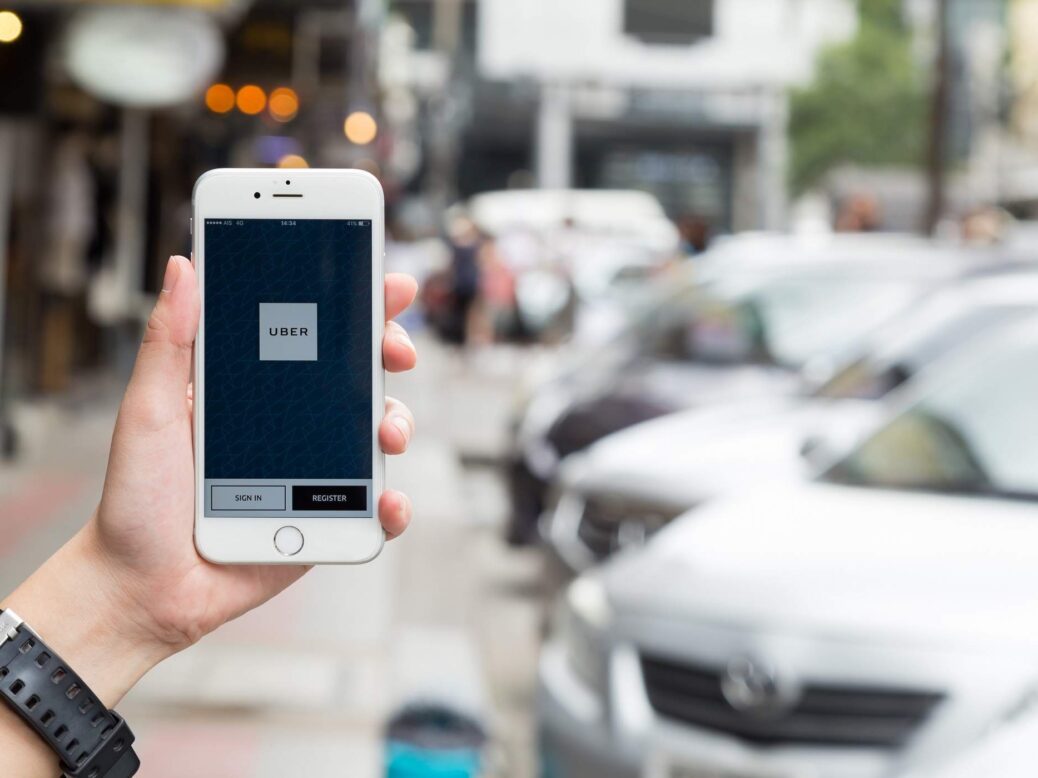 It looks like Uber's board has voted on who it wants to be its new chief executive: Dara Khosrowshahi, the current chief executive of Expedia.
Before Khosrowshahi accepts the role and moves into becoming the new head of the most valued, and arguably most troubled, startup in the world, Uber may already be cleaning up its act.
From this week, Uber is making some privacy changes to its smartphone app, in the way it tracks user location data.
Uber's location data saga
Previously, customers that had the app on their smartphone were having their location data tracked constantly, not just whilst they were using the app to flag a cab.
The startup made the case that it needed to be able to track the five minutes after a customer leaves an Uber-registered car, as this would ensure their safety.
This, it argued, was why it had to be able to always gather data.
Uber was heavily criticised for this and branded as having a poor reputation for customer privacy.
However, the startup's chief security officer, Rob Sullivan, told Reuters it would be removing this feature and restoring its users' abilities to only have location data turned on whilst they're using the app.
Sullivan said Uber "made a mistake" in doing this, particularly by not making it clear what value the company could offer in return.
He added that if Uber decides that there is value in tracking customer locations after their ride for five minutes in the future, it will allow customers to opt into the setting and explain what the value is.
The company will be rolling up an update to iPhone owners this week to change their location settings. The service isn't available to Android users yet, but Sullivan said it intends to do so in the future.
Sullivan also stressed that the privacy changes are unrelated to any executive changes, namely the anticipated arrival of Khosrowshahi.
In fact, it might be down to the changes Apple will be introducing when it launches iOS 11 in September. When an iPhone or other Apple device is running the latest OS, users will be prompted when they launch an app if it is using their location data.
Apple is going to ensure that there are three options to users: Always, When using the app, and Never. Uber only offers two options, however, the update will ensure that there are always three for consumers.
According to CNET, this new feature is available in the beta versions of iOS 11, which doesn't necessarily mean it will make it into the publiclly released version. It seems like Uber is jumping the gun and trying to stay a step ahead Apple so it won't be affected.
User data is becoming more and more important
Whether consumers are aware of it or not, their personal data is quickly becoming a very precious commodity. Earlier this year, The Economist declared that "data is the new oil"  and it's not hard to see why.
Companies like Google and Facebook know so much about us from our online activities; they're reportedly even listening in to our conversations and selling us advertising off the back of it.
As well, apps are getting into trouble all the time about how they're accessing and using customer data. The team behind the anonymous app Sarahah has been accessing user data without asking for permission to upload this data. What's worse is that this data includes a user's contacts, like their friends' phone numbers and email addresses.
The app's creator, Zain al-Abidin Tawfiq, has said it plans to remove this feature.