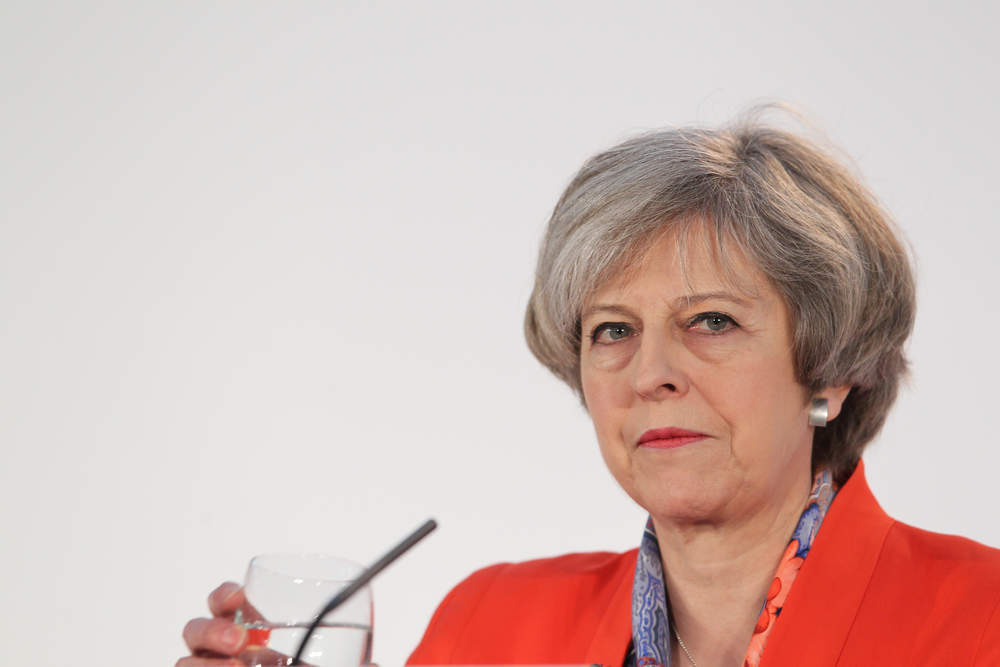 Conservative leader Theresa May has had what's been described as a catastrophic night after failing to secure the increased majority she was targeting.
Just before 6am London time this morning it was confirmed the Conservatives will be the largest party but they cannot now win a majority.
May called the snap election on 18 April to increase her hand in the UK's European Union departure negotiations but that now appears to have backfired.
Turnout is thought to have been high, despite the people of the UK being subjected to three straight years of national polls — first the 2015 general election, then the Brexit vote last June, and now the snap general election called by Theresa May.
With nearly all results in, Theresa May faces ending up with 12 fewer seats than when she called the election. Here's a break down:
Tories: 319
Labour: 261
The SNP: 35
Lib Dems: 12
An overall majority requires 326 seats.
What is now likely?
With no party able to secure a majority it is likely — though not assured — that the Tories will be able to form a minority government with the Northern Ireland Democratic Unionist Party, which hold 10 seats, enough to give the Conservatives the majority they need.
The Tories will be given the first opportunity to form a government but if they are unable to do so then Labour and the fringe parties are able to make an attempt, but that seems unlikely to be successful.
What does it mean for Brexit?
The general election result will be seen as a disaster in Brussels.
EU leaders will now not know who they will be dealing with when they start negotiations in less than two weeks time.
They had expected to get on with the Brexit negotiations and with a prime minister who has command of her political party and is able to make sacrifices. Without a majority it will be far more difficult for any UK negotiators to convince parliament and the public these are worth making.
EU leaders are yet to comment however Carl Bildt, the former Swedish foreign minister, tweeted his dismay.
Could be messy for the United Kingdom in the years ahead. One mess risks following another. Price to be paid for lack of true leadership.

— Carl Bildt (@carlbildt) June 8, 2017
The end of May?
There have already been calls from both the Labour party and the Tories for Theresa May to resign.
Former conservative cabinet secretary Andrew Turnbull told the BBC he thinks May needs to resign,  while Corbyn has called on her to resign.
Speaking as he was returned as MP for Islington North, the Labour leader declared:
Politics has changed. Politics isn't going back into the box where it was before. What's happened is people have said they've had quite enough of austerity politics.
Meanwhile analysts at global bank Citi say they expect Theresa May to resign today as prime minister.
However there have been reports that when May addressed at Conservative Party HQ – but she "didn't directly refer to her future", according to BBC political editor Laura Kuenssberg.
Reports of the speech to her colleagues suggest May didn't say she would stay, however the fact she didn't mention this could mean she hasn't made up her mind yet.
Former Labour leader Ed Miliband has also stuck his oar in.
We know Theresa May can't now negotiate Brexit for Britain because she told us losing majority would destroy her authority—and it has.

— Ed Miliband (@Ed_Miliband) June 9, 2017
What has the market reaction been?
The pound fell against the dollar as the exit polls came after 10pm last night.
In the early hours of Friday morning, sterling was trading around 1.5 per cent lower against the US dollar, at about $1.275, while futures indicated the FTSE 100 main stock index would open around 0.3 per cent lower.
This is the unexpected result that the markets feared and were no prepared for and when there is uncertainty that can mean wild swings.
Accendo Markets head of research Mike van Dulken said:
GBP has already reacted negatively versus USD, falling to levels last seen when the PM called the surprise snap election on 18 April. It is pricing in uncertainty about what a hung parliament will mean for the UK's Brexit discussions with Brussels, set to begin in less than a fortnight. GBP was already weak versus the EUR, and ventured close to 2017 lows overnight. On the flip side, FTSE100 futures have been remarkably resilient, falling just over one percent overnight. Similar to what we saw in the wake of last June's referendum.