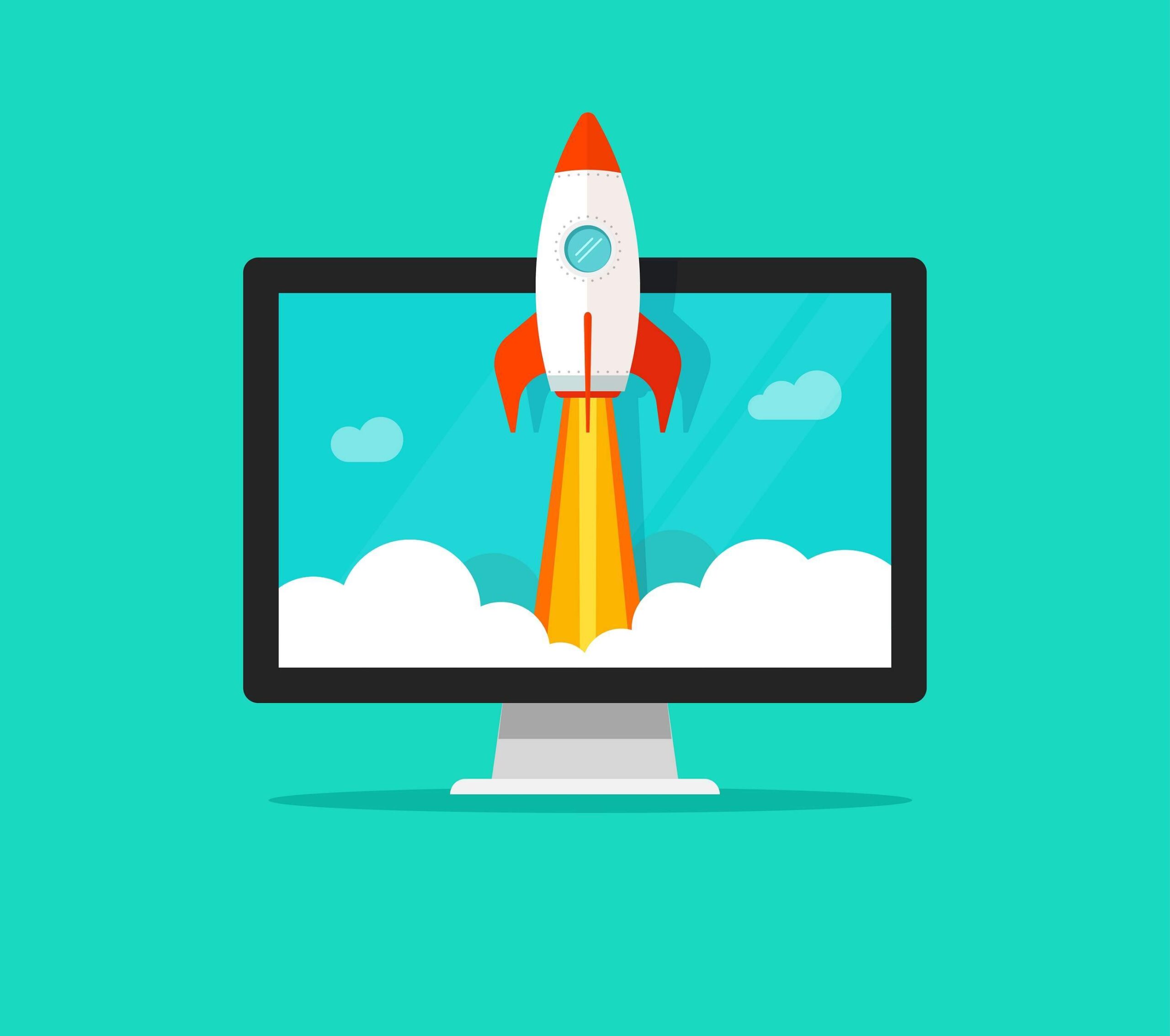 When you're a startup looking for high growth and mentorship, where do you turn for advice? A technology accelerator, of course.
According to Nesta, there are 163 accelerators in the UK.
Unsurprisingly, more than half of the programmes and initiatives on offer for startups are based in London. And it's paying off: the innovation charity estimates that the financial support alone provided by accelerators equates to around £33m investment in startups every year.
Due to the growth in accelerating programmes across the UK, now two initiatives are the sign.
Some programmes offer direct funding and take equity in a startup, around 61 percent. As well, corporate-funded accelerators appear to be growing rapidly, instead of venture capital funded programmes.
Verdict went inside three UK technology accelerators programmes to see the impact they're having on the country's startup scene.
How well do you
really

know your competitors?

Access the most comprehensive Company Profiles on the market, powered by GlobalData. Save hours of research. Gain competitive edge.
Company Profile – free sample
Thank you!
Your download email will arrive shortly
Not ready to buy yet? Download a free sample
We are confident about the unique quality of our Company Profiles. However, we want you to make the most beneficial decision for your business, so we offer a free sample that you can download by submitting the below form
By GlobalData
Level39: a fintech community for the future 
Fintech community Level39 initially began as an accelerator by the Canary Wharf Group. Based in Canary Wharf's high rise buildings, it was established to attract high-growth, technology-driven businesses to one of London's main financial districts and to work with the established banks in residence too.
Level39's head of ecosystems, Amy French, tells Verdict:
What we're doing is trying to make an opportunity between the big banks and small businesses to have a place where they can have the conversations and hopefully work together.
Following its inception nearly five years ago, Level39 is now home to 200 businesses of around 1,250 people and 48 different nationalities.
It provides support in the forms of office space and mentoring, as well as encouraging collaboration between the startups.
As a result of this growth, Level39 has moved away from the accelerator tag and sees itself as a community, albeit the biggest fintech community in the world. But it's not just fintech companies that call Level39 home.
French says:
Fintech has always been key to us. Recently we're seeing a lot of blockchain businesses like BABB, Applied Blockchain and more. We have a lot of data and analytics businesses too – moving away from fintech, we welcomed our first company that focuses on healthcare using data.
From fintech to security tech 
Cyber security is something else that Level39 is seeing grow within its community. It now has 24 security-focused startups, the largest cluster of cyber security businesses in London.
Digital Shadows is one of the community's success stories, which analyses the dark web for criminal activity.
According to French:
They joined us pretty much from day one and have been here the whole time. They started with seven people and now have over 100, with offices in San Francisco and Dallas. They've just raised their Series C funding.

They've done incredibly well and we've been part of their journey the whole way so I can only be proud of them. I can't wait to see what they do moving forward.
French believes Level39 is in a great position in London to serve the startup and tech community alike.
The tech industry as a whole is really open, really collaborative, and are really happy to share advice, support and feedback to help the next generations of entrepreneurs to scale.
Founders Factory: the world's best co-founder 
Kensington-based Founders Factory is pretty young as far as technology accelerators go — it hasn't even had its second birthday yet — but what it lacks in age, it makes up for in pedigree.
It's run by Brent Hoberman and Henry Lane Fox, two of the UK's most well-known tech entrepreneurs who launched LastMinute.com.
After exiting LastMinute, Hoberman went on to set up the tech conference Founders Forum which brings in guests such as LinkedIn's founder Reid Hoffman and Huffington Post founder and Uber board member, Arianna Huffington.
But it was the experience of running LastMinute.com which led Hoberman and Lane Fox to set up Founders Factory.
"One of the aspects that did help us [at LastMinute] was the support we got from big, traditional corporates. Having the likes of British Airways and Thomas Cook behind us meant we could leverage those brands intelligently to build our own brand," Lane Fox tells Verdict.
We came away from the LastMinute.com experience thinking we know, that under the right set of circumstances, traditional players can provide an enormous advantage to startups.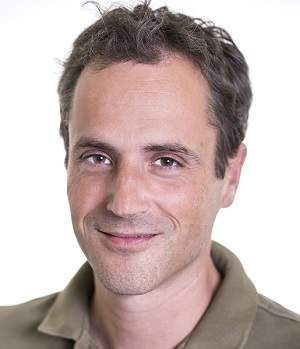 This is how Founders Factory works now.
It's backed by six different corporates: insurance and financial services company Aviva; travel company easyJet; newspaper and digital media company the Guardian; global beauty company L'Oreal; educational publisher Holtzbrinck Macmillan; and the Chinese private equity conglomerate CSC.
And it's these areas which inform the six categories of startups Founders Factory takes on board: fintech, travel, media, beauty, edtech, and artificial learning and deep learning.
"We love championing entrepreneurs; it's what makes us happy on a daily basis, to work with founders," says Lane Fox. "We have a very strong desire to reinvent the way corporate innovation works and at the same time have a strong desire to become the world's best co-founder."
Hoberman and Lane Fox want to launch and scale up 200 new UK startups within the Founders Factory accelerator and incubator programmes, and have worked with 36 companies so far.
Each startup receives £30,000 in backing, alongside mentor-ship, office space and the chance to grow under the watchful eyes of some of the UK tech scene's best minds for six months.
"We notion the value added is up to £250,000 across that six-month programme," he says.
Despite the young age, Founders Factory believes it has the highest percentage of success rates in getting startups which come through the programme funded.
Lane Fox adds:
And we've uncovered some really exciting businesses.
There's Vidsy, which makes short-form video content for big brands, and started out in the Unilever Foundry pilots.
"They're working with Facebook, working with Snap, and they're killing it," says Lane Fox.
As well, there's a Helsinki-based company called Lightneer, made up of some of the core Rovio team which made Angry Birds.
They're a gaming education startup, trying to teach children particle physics by playing games. They're a uniquely talented team who understands how to build massive blockbuster games and have a partnership with Cern, to give them advice.
Growing UK tech companies can transform Europe
Founders Factory's aim is more than just building tech companies.
It wants to arm the startups it works with the skills and knowledge to take on the giants in the US.
"It isn't right that Google and Facebook are just buying companies from Europe," says Lane Fox. "One of my really lofty aims for what we're doing here is I'd love for one the businesses who have gone through our programme to buy a US startup, like a big one. And I think that would be a tipping point for Europe."
As well as transforming the startups it works with, Founders Factory is also hoping to inspire the next generation of entrepreneurs.
It recently launched Founders of the Future, where it brought together young people who could become startup founders in the future.
We built a machine learning platform and ingested vast amounts of data. Then augmented that with peer-review, so we asked people we respected from different backgrounds, who are the three people you think are the best and most likely to become founders? We then threw a party for 120 people in Downing Street. We didn't know any of them; it was the weirdest party I'd ever thrown.
This method worked well for finding people from different backgrounds and genders.
"There was more diversity in terms of religion and colour than I had ever seen in any other tech startup meeting I've been to London," says Lane Fox.
Since then, around 20 percent of those initial 120 people have gone on to begin their own startup journey, which gives Founders Factory hope for the future, particularly when it comes to encouraging more of a diverse community within technology.
That may not have been us being brilliant at spotting them, but may have been if you nudge people in the right direction and tell them they're going to be a founder in the making, then they do. It's fun. It's an ecosystem in the making.
Unilever Foundry: bringing global power to startups 
Unilever Foundry is a corporate-backed accelerator owned by the global company Unilever.
"It's about innovation through collaboration," the platform's head Jonathan Hammond, tells Verdict. "We want to find new ways to engage with the startup ecosystem to find interesting and relevant ways to drive our brands forward."
Unilever Foundry doesn't operate in the way that an accelerator like Founders Factory does. Hammond describes it as a global platform that connects startups with Unilever's 400 brands.
The Foundry puts a brief on its website outlining the type of problem a Unilever brand is looking to solve. It then scouts for the relevant technologies across the world before settling on a pilot project.
We set up pilots with global brands like Hellman's, Persil, Skip, big household names. If you're a startup and you're trying to establish yourself, to be able to tap into that equity and scale is a huge benefit.
Unilever Foundry has run over 100 pilots globally, some of which have gone on to continue working with the company's brands.
The pilots will focus on six key pillars for Unilever: marketing and advertising technology, product and ingredients, consumer insights, new business models, and sustainability and social entrepreneurship.
One of Hammond's favourite projects was in the social entrepreneurship space, with a company called NextBillion.
"We ran a pilot with them in Bangladesh around mobile movies. They create networks of local agents to organise and screen movies in rural areas and communities. Before the movie starts, they use the time to deliver messages on health and hygiene," explains Hammond.
The NextBillion pilot saw the startup working with the Unilever brand LifeBuoy.
The partnerships focused on educating people on washing their hands or how to brush their teeth properly.
It was a really great opportunity for our brands to be able to educate consumers that we wouldn't be able to reach.
In addition, what's different about these partnerships is that Unilever Foundry doesn't take a stake in the startups it works with.
Hammond adds:
They remain as an entity which allows a lot more flexibility and ownership for the startup founder. It's about us tapping into those technologies rather than owning from the outset.
Global projects to tackle global problems
For Unilever, it's important that the organisation is outwardly focused, as Hammond puts it.
Ideas or businesses can come from anywhere. So it's really important that we're connected to that ecosystem to make sure that we're staying ahead of the game. As well as continue to be innovative and have a business that serves consumers in the best possible way.
As Unilever is a global brand, the startups it works with come from all over the globe.
There's a particular focus on startups coming out of South East Asia. This is why Unilever Foundry also has a co-working space in Singapore, called Level 3. It serves as a springboard for new companies in the market.
You have 600m people in South East Asia and about half are below the age of 30. There's a huge opportunity there with people that are engaging with digital technologies or engaging with new ways of consuming products, brands, and services.
When working with startups, there is always a concern that the projects will fail. "We really have to be transparent to both the brands and the startup that risk-taking is an integral part of being innovative and experimenting," says Hammond.
There are specific clues the Unilever Foundry looks at. Founders for instance, can tell a lot about a company.
Have they had other businesses that have done well in the past or existed, what are the types of teams behind them, what sort of expertise do they bring to the table?
And working with startups is exciting. Hammond says:
I'm constantly inspired by the amazing businesses we're seeing in the market. It's an amazing opportunity to get to work across all Unilever's brands; to get to test, learn, and continue to be innovative and to strive forward.