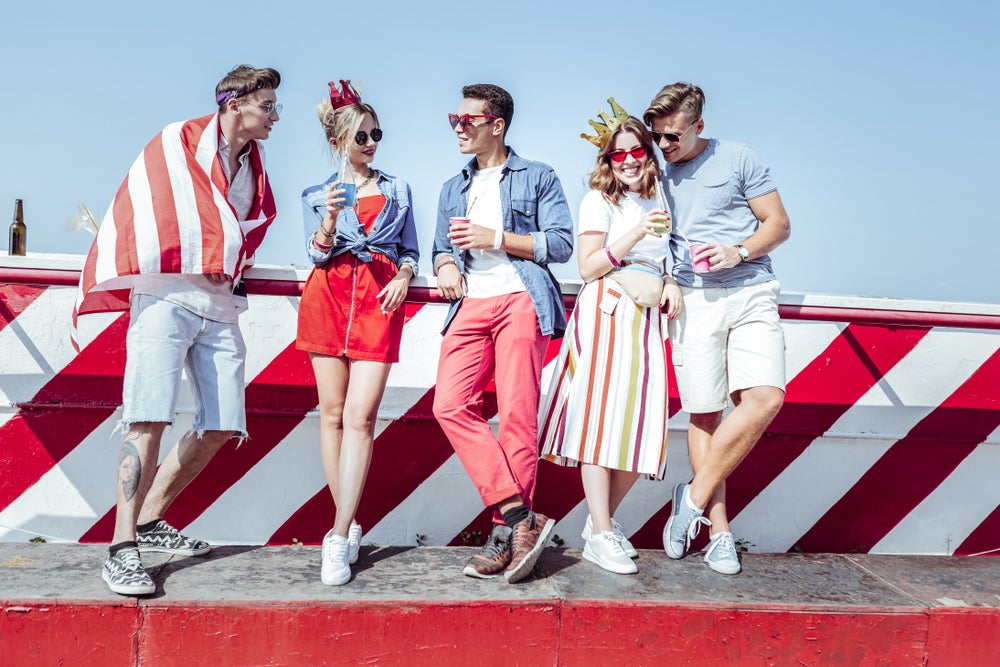 In a survey from EY of US millennials, the statistics paint a picture of a risk-averse generation who delay responsibility and prioritise education.
For one thing, millennials are buying homes and having children at a much lower rate than past generations.
They also worry about social security being available when they retire and about US debt and deficit levels.
On the positive side, 86% of millennials believe working hard is extremely or very important to getting ahead in life.
While it is generally thought that millennials prefer start-up culture, like the Google-style ping pong tables, beer on tap and unlimited holiday days, EY found they are actually drawn to working for more established companies.
And rather than the job-hopping rootless millennial stereotype, most believe loyalty to one company is the best way to advance their career.
The recession has shaped US millennials' beliefs
EY points to the recession of 2008 weighing on millennials so that they are always concerned about economic turmoil.
The professional services firm says that although millennials feel more stable since its last survey in 2016, they are not convinced this stability will last, with few having confidence the economy will stay strong.
The uncertainty and financial insecurity stirred up by the recession means that millennials hesitate to take the risk of starting their own business.
The most common reason millennials give for not starting their own business is not having the financial means to do it.
Student debt could be a factor here, as it has also forced 80% of millennials to delay home ownership, with 50% currently paying off or taking on student loans.
But the statistics suggest millennials are not as concerned about competition for jobs as they are about retirement and the state of the country's balance sheet.
US millennials believe in hard work and their expensive educations
EY Americas vice chair of Tax Services Marna Ricker said: "Millennials are willing to put in the hard work to advance their careers, and they see themselves as their own best resource to get ahead.
"Our poll shows that nearly 60% of millennials have lofty aspirations of starting their own businesses, but often don't have the financial capital to do so.
"It's time we look forward and focus on nurturing millennials to become our nation's next generation of business leaders."
EY America's tax policy leader Cathy Koch said: "Across party lines, millennials remain wary about a tax system that they perceive as unfair.
"It will be interesting to see how this perception affects political debate and future policies as millennials become policymakers in the coming decades."
The game of life
Hasbro released a version of the classic board game Monopoly, which panders to the supposed irresponsible and risk-averse nature of millennials.
CNN reported that the box tells millennial players to stop worrying about real estate, the original premise of the game, saying "you can't afford it anyway".
Instead, the aim of the game is about gaining experiences by "visiting the hottest destinations".
Fox Business headlined that "Millennials are a drag on the US economy", with tax writer Kristin Tate saying: "Millennials overwhelmingly say that they value (sic) sort of ease of access and frugality over the prestige of ownership".
US millennials might be sabotaging their futures by being risk-averse – by not taking the leap into marriage and parenthood, which might compel them to work for homeownership and start businesses.
That would then lead to a stronger economy, creating jobs and new taxable wealth, which could benefit their social securities.
But perhaps we are seeing a change in values and priorities, by living through a recession as they have, in a way that previous generations need to catch up with.