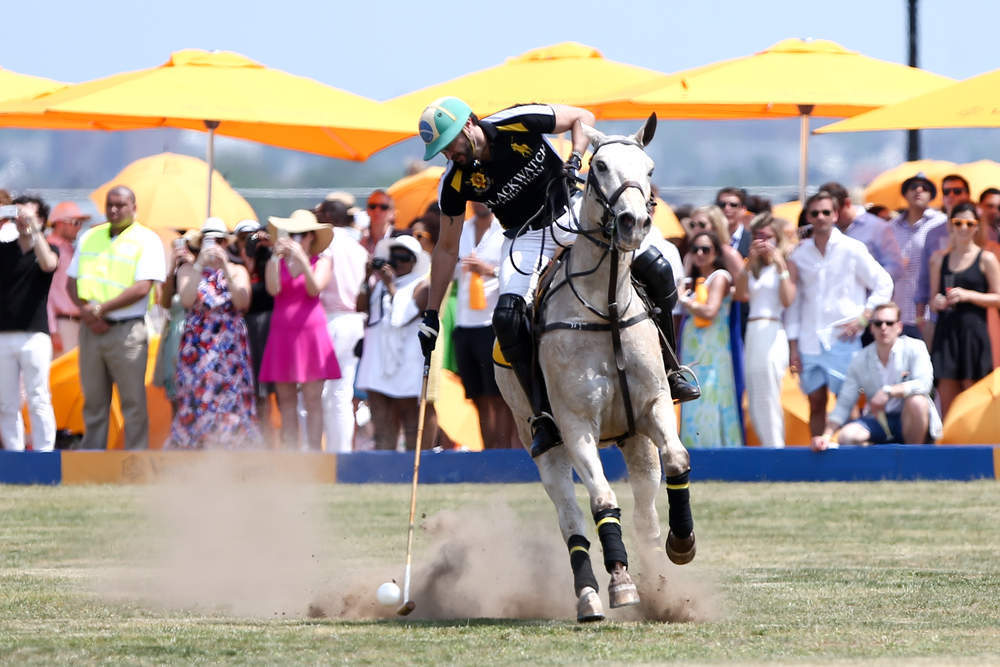 Polo isn't the most popular of sports, but what it lacks in popular it makes up for in style and class.
That shows each year at the annual Veuve Clicquot Polo Classic event, held in the socialite city of Los Angeles.
Celebrities turn out in force sporting fancy dresses and suits, complete with a glass of Veuve Clicquot champagne.
The game of polo is the main spectacle at Veuve Clicquot Polo Classic, but its glamourous attendees usually steal the show. In fact, this event is basically one big excuse to get together and drink a load of champagne.
Previous years have seen British royal Prince Harry and polo star Nacho Figueras compete in the match. The likes of film stars Hugh Jackman and Dakota Johnson, as well as rapper 50 Cent cheer on from the sidelines.
If you fancy sipping champagne with the stars in the LA sunshine, here's everything you need to know about the Veuve Clicquot Polo Classic 2017:
When is Veuve Clicquot Polo Classic 2017?
The eighth annual Los Angeles Veuve Clicquot Polo Classic will be taking place this Saturday, 14 October.
The event will begin at 7pm London time (11am Pacific) and goes on for six hours. The match is set to be played at 10pm London time.
Where is it?
Veuve Clicquot returns to Will Rogers State Historic Park, Pacific Palisades, once again this year.
The deceased Hollywood star's former 359 acre estate is the perfect location for such a lavish event.
However, it isn't the easiest place to get to, especially with roads set to be closed in the area. In order to get to and from the venue, a shuttle service will be running between Will Rogers State Historic Park and various points around LA throughout the day.
Veuve Clicquot Polo Classic: celebrities to spot
If you fancy doing some celebrity spotting this weekend, Veive Clicquot Polo Classic is probably the best place to be.
A number of big names are expected to be in attendance. Confirmed guests include star actress Kate Hudson and former Pussycat Doll Nicole Scherzinger. Slumdog Millionaire lead Dev Patel and fellow acting professional Jenna Dewan-Tatum will also be showing their faces.
Are tickets still available?
Unfortunately, you've missed your opportunity if you want to attend this year's event.
Tickets went on sale back in August for $75 for general admission and $400 for VIP access. However, Veuve Clicquot events tend to sell out notoriously quickly. That is no different this time.
There are still tickets available via resellers, such as StubHub. However, the organisers have warned against purchasing a ticket from anywhere other than their official ticket supplier, Eventbrite.
What can I/can't I bring?
If you are one of the lucky few that grabbed yourself a ticket before they went, Veuve Clicquot are very strict on what you can and can't bring with you to the event.
You are encouraged to bring a hat (the bigger than better), sunscreen and water. You are also permitted to bring your own food, although there will be food trucks at the event.
However, leave the kids and pets at home. The same goes for bikes, skateboards, rollerblades, drones, alcohol, professional cameras and weapons.