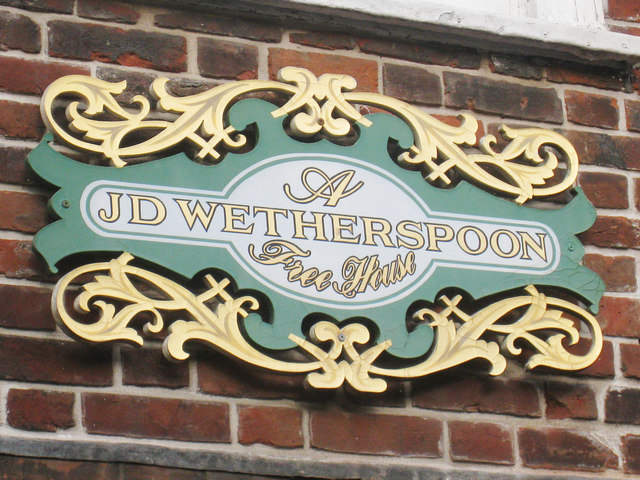 As if Wetherspoons pubs weren't cheap enough already, the budget beer chain are reducing prices on all food and drink by 7.5 percent for the next 24 hours.
If you've stepped foot in a Wetherspoons pubs recently, you will already know all about Wetherspoons Tax Equality Day. However, while Tim Martin's chain has taken lead, National Tax Equality Day is actually an industry-wide event.
The United Kingdom's pubs are unhappy with the 20 percent VAT charged on food and drinks sold by the hospitality industry. With supermarkets enjoying a zero percent VAT rate, pubs are losing out on thirsty customers.
Businesses hope to highlight the boost that the industry would receive if tax rates were lowered.
For customers, that means a day of cheap booze and burgers throughout Wednesday September 20.
All Wetherspoons pubs in England, Wales, Scotland and Northern Ireland will be lowering prices. Likewise, a number of other big chains are likely to take part.
Wetherspoons Tax Equality Day: Where can you grab a discount?
Wetherspoons is probably the best place to be on Wednesday, with a total of 936 pubs offering the discount.
However, if past years are anything to go by, they will be joined by inns up and down the nation. Approximately 15,000 pubs took part when it was last staged back in 2014 and similar numbers are expected today.
Few chains have confirmed that they will be taking part ahead of Tax Equality Day. Many will leave the final decision with franchise licensees.
However, with the British beer & Pub Association and the Association of Licensed Multiple Retailers encouraging support for Wetherspoons Tax Equality Day, price drops are expected.
One chain that has confirmed that prices will be dropped is Amber Taverns, which is great news for those in Northern England, the Midlands and Wales. With 120 pubs across the UK, the price of a pint will fall to £1.75 in some of their pubs.
Previous Tax Equality Days have seen chains and breweries such as Wadworth & co, Fullers and Punch Taverns offer the 7.5 percent discount.
At the very least, it's worth checking whether your local is taking part. However, if not, you're never too far from a Wetherspoons.