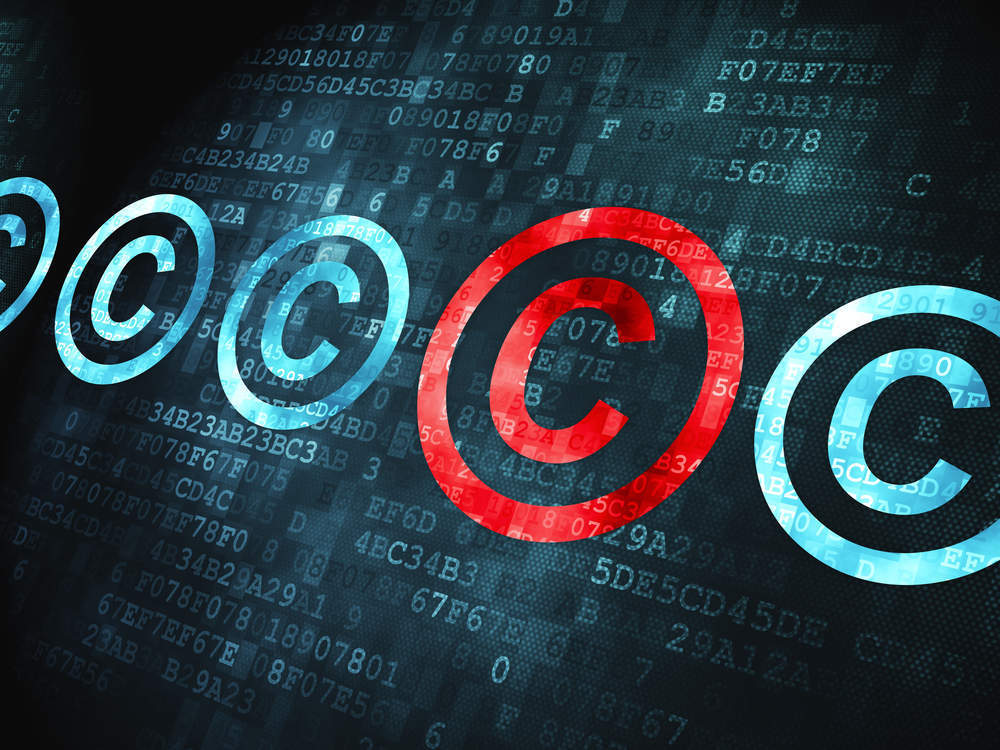 The internet is all aflutter today over the vote on 'Article 13' by the EU parliament.
Far and wide articles have decried the new legislation which aims to update copyright law in Europe. Many have argued that enacting Article 13 will 'ruin' the internet.
Prominent figures in the tech industry including inventor of the World Wide Web Tim Berners-Lee and Wikipedia founder Jimmy Wales have signed an open letter condemning the idea.
But what is Article 13 and will it really break the internet?
What is the EU Article 13?
As one might guess, Article 13 is the 13th article in the lengthily titled, 'Proposal for a Directive of the European Parliament and of the Council on Copyright in the Digital Single Market'. The full document can be found here
It's a longwinded and complicated series of proposals on copyright law in the EU. However, the part that has everyone up in arms is Article 13 which states:
How well do you
really

know your competitors?

Access the most comprehensive Company Profiles on the market, powered by GlobalData. Save hours of research. Gain competitive edge.
Company Profile – free sample
Thank you!
Your download email will arrive shortly
Not ready to buy yet? Download a free sample
We are confident about the unique quality of our Company Profiles. However, we want you to make the most beneficial decision for your business, so we offer a free sample that you can download by submitting the below form
By GlobalData
1. Information society service providers that store and provide to the public access to large amounts of works or other subject-matter uploaded by their users shall, in cooperation with rightholders, take measures to ensure the functioning of agreements concluded with rightholders for the use of their works or other subject-matter or to prevent the availability on their services of works or other subject-matter identified by rightholders through the cooperation with the service providers. Those measures, such as the use of effective content recognition technologies, shall be appropriate and proportionate. The service providers shall provide rightholders with adequate information on the functioning and the deployment of the measures, as well as, when relevant, adequate reporting on the recognition and use of the works and other subject-matter.

2. Member States shall ensure that the service providers referred to in paragraph 1 put in place complaints and redress mechanisms that are available to users in case of disputes over the application of the measures referred to in paragraph 1.

3. Member States shall facilitate, where appropriate, the cooperation between the information society service providers and rightholders through stakeholder dialogues to define best practices, such as appropriate and proportionate content recognition technologies, taking into account, among others, the nature of the services, the availability of the technologies and their effectiveness in light of technological developments.
What does it mean?
In short, Article 13 would force sites and online platforms to use automatic tracking technology to detect when users uploaded content to make sure they weren't sharing copyrighted material.
Currently, the onus is on the uploader to ensure the content they are sharing doesn't breach copyright law. Article 13 would make online platforms responsible for ensuring this.
An obvious example is music videos. The rule would apply to if someone downloaded Beyoncé's new music video from YouTube then reuploaded it onto their personal channel. YouTube would have to implement technology to recognise the content as copyrighted material and alert Beyoncé's management. That management would then be able to order YouTube to take down or modify the video at their discretion.
Obviously big technology companies like YouTube and Facebook already have technology like this in place. However, if the legislation passes all websites where users upload content would have to implement the same technologies.
Why is Article 13 controversial?
There are a few reasons why Article 13 is proving controversial.
The first, mentioned in the open letter from internet heavyweights say the move would put unfair costs on smaller internet platforms. Big American tech companies like YouTube, Facebook, Reddit, Tumblr, and Twitter will be able to afford automatic filtering technology. For smaller, newer websites, the expense could prove burdensome.
In addition, some argue that the proposal gives no indication about which internet platforms would need to introduce these new filters.
However, more broadly, internet users are concerned about the impact of the legislation on copied or remixed content.
Article 13 and internet culture:
Take, for example, memes. These are humorous photos or video clips slightly-edited to reflect a variety of different meanings. For example, take this meme which is popular at the time of writing. It is one frame of a Japanese anime series called The Brave Fighter of Sun Fighbird.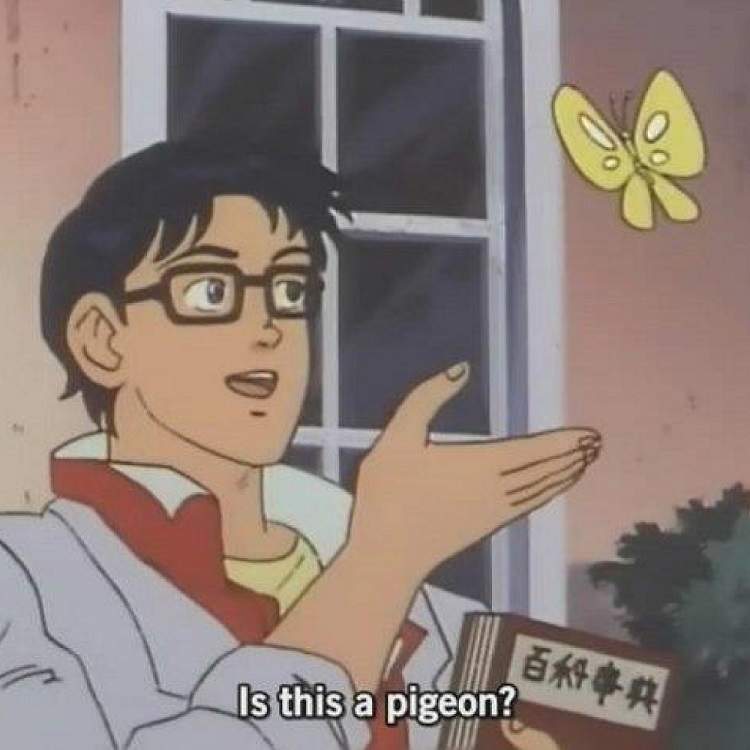 However, since it was first shared, the meme has been edited to comic effect in various contexts. Here are a few examples:
— J. Jennifer Espinoza (@sadqueer4life) May 1, 2018
— Netflix US (@netflix) May 3, 2018
— Ethics Gradient (@Goodwithcolour) May 6, 2018
The concern is that because Article 13 mandates the use of artificial intelligence and filtering technologies, those technologies are not advanced enough to pick up the nuances in content like memes. To a computer, all of the images probably look reasonably similar, therefore it might just block all of them.
And while the destruction of meme culture might be of an annoyance than a disaster there are wider implications. For example, new music tracks remixing and sampling other artists could find themselves blocked. As might, original artwork based on copyrighted materials.
The legislation could also affect everything from text to coding. Developers would potentially have to stop sharing code online. That would make it more difficult and costly to create new code from scratch.
Because the onus will be on individual websites and internet service providers, they will also face the repercussions. As such, some fear that they will aggressively seek to delete content which is potentially troublesome. They could only do that by directly monitoring all content uploaded to their sites. Some view this as censorship and say it stifles internet freedom of speech.
How much of a concern is this?
While those are the negatives, there's every chance that internet users might not notice these changes at all.
After all, Article 13 contains the proviso:
"The service providers shall provide rightholders with… adequate reporting on the recognition and use of the works and other subject-matter."
That means it would ultimately be up to the rightholders to decide what is done with the content. Well, in theory. 
The biggest issue is that in an effort to save time and resources, most websites would just ban copyrighted material outright in their terms of service. That would allow them to avoid risking even the whiff of legal trouble. Because the content is dictated by terms of service, not the law, there'd be little chance for the new uploader to appeal.
Could AI make this work?
Ultimately, it all depends how much internet platforms invest in artificial intelligence. If the AI is good enough to work out the difference between a meme and thieving copyrighted material, Article 13 could work.
However, many doubt that AI is there yet.
The proposal also directly states:
"The proposal has no impact on the European Union budget."
Therefore it is unlikely the EU will be investing any resources into helping to build the AI which could actually make this proposal work.
Will Article 13 impact Britain after Brexit?
That depends on the outcome of the Brexit negotiations.
The rulings will only apply to the EU's digital single market. If Britain's negotiators decide to leave that body, then the ruling may not affect British websites.
However, given that Britain has adopted other European-wide rulings such as General Data Protection Regulation into its own legislation, there's a chance the same would happen in this case too.
The EU parliament votes on Article 13 on 20 June 2018.
Update: 
The EU parliament voted 15 to 10 not to remove Article 13 from the proposal. Therefore, the next chance to stop the legislation from passing will be a plenary vote on 4-5 July. This is where MEPs get to vote on the matter. Thus citizens of Europe who are against Article 13 are advised to get in touch with their MEPs before this vote.