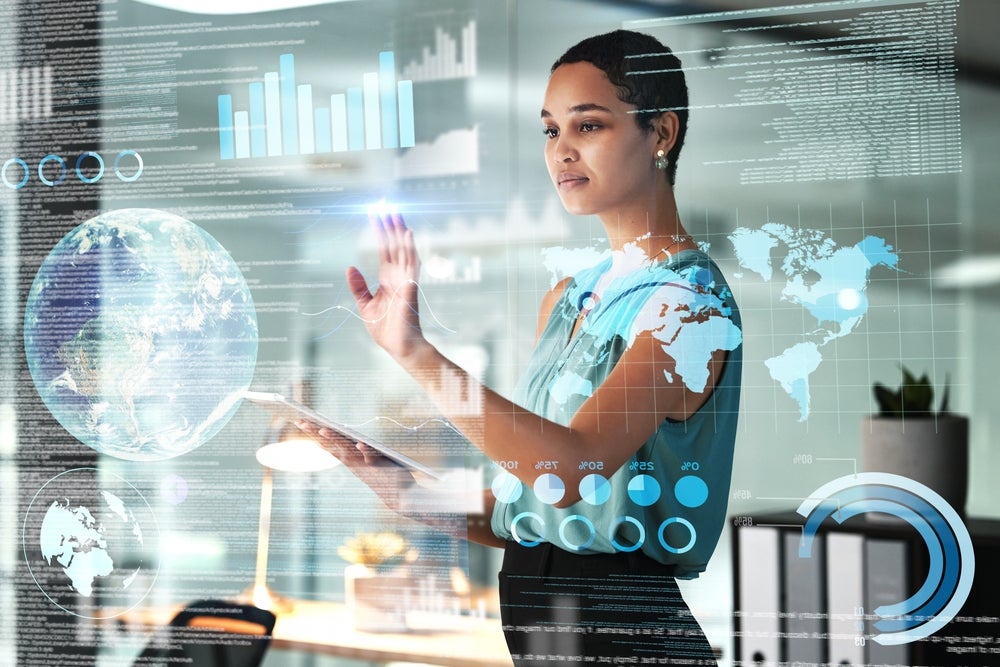 The last year has seen a momentous shift in the way people interact with machines. Generative AI (GenAI) systems like OpenAI's ChatGPT and Google's Bard are leading a trend towards a more conversational mode of communication between humans and technology through natural language processing.
Development of the large language models (LLMs) underpinning this trend are also re-shaping careers across every business sector, including those who build and develop the technology.
We now find ourselves in a strange scenario whereby those who develop the technology may be contributing towards making their own jobs obsolete, says AI & data science recruitment expert Kelly Gauthier. "There's a weird paradox of creating more opportunity and more need as technologists enable technology to become more powerful," says Gauthier who hypothesises that the more powerful the technology becomes, the greater the potential for it to "cannibalise" the team that actually built it.
The level of human oversight required, in the long term, for technology platforms being developed right now is still unclear. But this lack of clarity does, however, reinforce the idea that adaptability is key for futureproofing a career in technology, according to Gauthier.
"You might need to specialise in that one thing right now. And build a decent career around that for the next decade, but you'd better still be paying attention to the other aspects of your skill set," she adds.
According to research company GlobalData's Thematic Intelligence briefing on AI, job titles most associated with AI in the last three years are software developers, programmers and testers. However, one of the most effective use cases for GenAI is programming code. So will the job of software developer become obsolete, and if so how soon will this happen?
How well do you
really

know your competitors?

Access the most comprehensive Company Profiles on the market, powered by GlobalData. Save hours of research. Gain competitive edge.
Company Profile – free sample
Thank you!
Your download email will arrive shortly
Not ready to buy yet? Download a free sample
We are confident about the unique quality of our Company Profiles. However, we want you to make the most beneficial decision for your business, so we offer a free sample that you can download by submitting the below form
By GlobalData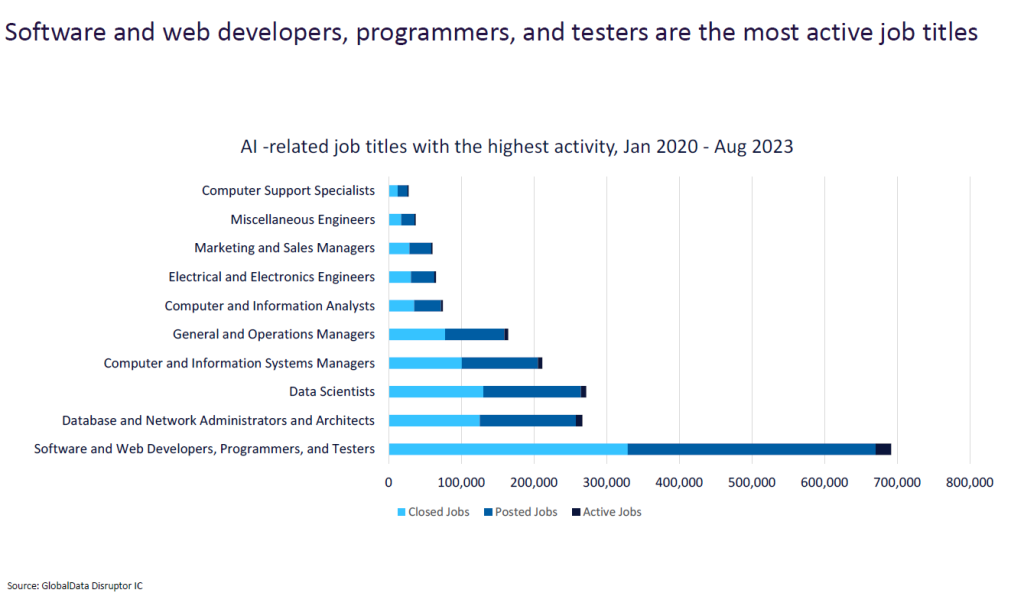 Rob Price, founder of AI powered recruitment platform, Accelleo, believes GenAI, specifically, can augment and accelerate many functions and processes across an operating model, including software development. It will not necessarily make software engineers obsolete, says Price, but it should enable them to focus on achieving better results, faster.
"Imagine for example, if an enterprise can understand its total codebase, and minimise re-invention of the wheel, focus engineers on pulling the best coding practices and examples (because information at their fingertips) and then making it most effective for the business. There has always been a gap between business ambition and the ability of IT to deliver enabling services – this is the opportunity to close that gap, improving time to market for product delivery," adds Price.
Prompt engineering is the best tech job for the next decade
Price urges those at university level to look at prompt engineering as a career. Prompt engineering involves LLM development through designing and refining specific prompts to engineer outputs from AI models.
"There is undoubtedly a need now for people in organisations who can get the best out of the current range of fast-evolving GenAI products," explains Price who caveats this by predicting that the need for prompt engineers will probably lessen in time as GenAI products move to effective natural language interaction.
"But I can guarantee that those who can maximise the value from the products today through improving their own prompt engineering skills are going to be a stronger position through the knowledge and learning they gain," says Price.
The phenomenal pace of change in AI product development means that career timescales have never been more of an issue. GlobalData principal analyst Josep Bori says that while the future of AI related jobs is still unclear, timeframe is, indeed, the pertinent factor when looking at job roles.
In the short term, prompt engineering will be "very necessary" to be able to extract good answers from current LLMs. But in the long term, there is a danger that the role quickly becomes obsolete, as LLMs improve and are able to answer questions without needing too much crafting from humans.
"If the need for prompt engineers lasts for a decade, then its surely a promising IT career, but if OpenAI, Meta and Alphabet improve their LLMs to the point that in two years they have become irrelevant, then that is not the case," says Bori.
Bori sees two technology roles becoming increasingly important. Firstly, the machine learning training specialist, to curate the necessary training data to add specific domain knowledge to a pre-trained LLM. This person would need to know about machine learning algorithms, data management, synthetic data, and ideally some industry specific knowledge.
Secondly, the classic data scientist, will become increasingly important in helping organisations that embed AI across their business processes make the most of it. Potentially they can also take care of the machine learning/LLM training, says Bori.
James Atchison-Wootton, innovation manager at recruitment specialist Robert Walters Group describes prompt engineering as the art and science of eliciting precise outputs from LLMs. "This skill is not merely an asset; it's a necessity for shaping the trajectory of AI's integration into daily operations," he says.
Atchison-Wootton recommends continuous learning to stay abreast of the advancements that are rapidly defining the sector's future. "We are seeing the emergence of tool such as "GitHub Copilot" setting this new pace, with its ability to automate coding processes through AI. This underscores an even greater need for tech professionals to master the new languages of AI, ensuring they can guide and refine the interaction between humans and machine intelligence," says Atchison-Wootton.
The message to the tech community is unequivocal: as AI continues to permeate every facet of technology, those who equip themselves with skills like prompt engineering will not just survive but thrive, according to Atchison-Wootton. "They will be the vanguards, steering the evolution of technology, rather than being passengers to progress," he adds.
Having an open mindset about one's skillset has never been more important in an industry developing at breakneck speed. Prompt engineering appears to be a good technology career bet… for now.