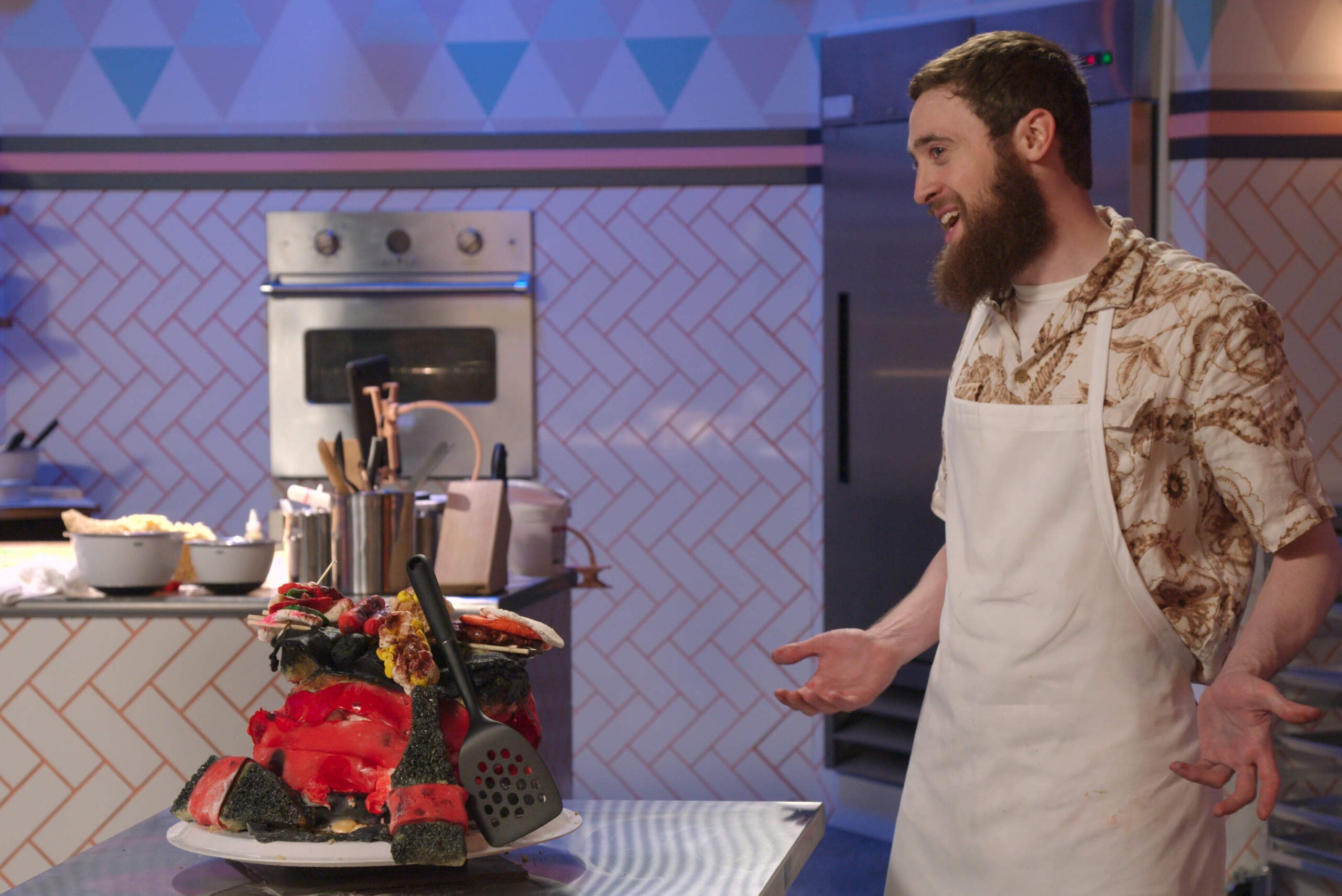 After a series of slow months, Netflix is seriously upping its game as we head into summer. There's a whole slew of great new films and television series coming to Netflix in June 2018.
First of all, television. After months of waiting, one of the most talked about documentary series in recent memory, Planet Earth II is heading to Netflix on 11th June. No doubt Netflix will be using this catch to promote its pricier 4K-compatible price plan.
For those who enjoy a good nature documentary, the BBC has recently emptied their documentary archive onto the streaming service, so Planet Earth II joins previous hits like Africa, Frozen Planet, Life, and even Walking With Dinosaurs.
There's also plenty of fun for science-fiction fans as Doctor Who's critically-acclaimed tenth series comes to Netflix alongside its much-less-acclaimed spin-off Class.
This month there's also an incredible amount of quality film content. Movie buffs won't be short on things to watch this month. Science-fiction and fantasy fans will be pleased to see appearances from Warcraft, Star Trek Beyond, and the new version Ghostbusters. 
For those looking for a laugh, there's some screwball comedies in the form of Central Intelligence and Sausage Party. Horror and thriller fans have The Limehouse Golem and Don't Breathe to enjoy.
How well do you
really

know your competitors?

Access the most comprehensive Company Profiles on the market, powered by GlobalData. Save hours of research. Gain competitive edge.
Company Profile – free sample
Thank you!
Your download email will arrive shortly
Not ready to buy yet? Download a free sample
We are confident about the unique quality of our Company Profiles. However, we want you to make the most beneficial decision for your business, so we offer a free sample that you can download by submitting the below form
By GlobalData
And finally, for the real film buffs out there, there are a couple of real treats. First there's the director's cut of The Island Of Doctor Moreau, and delightful life-affirming comedy Stranger Than Fiction.
Finally there's the decidedly interesting Beach Rats.  We interviewed the director of Beach Rats back in November to discuss the film's interesting look at toxic masculinity – it's not a film for everyone but there's a lot going on there.
In terms of Netflix Originals, there's the second series of Marvel's Luke Cage which won applause on its first time out thanks to its socially-conscious take on superhero fare. There's also the series finale of Sense8 which has been long-awaited by fans. Plus, there's a new series of Netflix' brilliant wrestling drama, GLOW. And finally, there's a new series of Nailed It! the best baking show about awful bakers ever made.
Anyway, without further ado, here's everything coming to Netflix in June 2018.
Coming to Netflix in June 2018:
W/C 28 May:
1 June:
Grace Jones: Bloodlight and Bami
MirrorMask
Somewhere Between: Season 1
Galaxy of Terror
Species II
Short Circuit 2
Terms and Conditions May Apply
The Island of Dr. Moreau: Director's Cut
Two Weeks
Everything You Always Wanted to Know About Sex But Were Afraid to Ask
The Story of God with Morgan Freeman: Season 2
NOVA: Life's Rocky Start, CyberWar Threat, Inside Einstein's Mind, 15 Years of Terror, Memory Hackers, School of the Future, Rise of the Robots, Search for the Super Battery and Why Trains Crash.
Oklahoma's Deadliest Tornadoes
Joseph Campbell and the Power of Myth
Let's Change The World: My Life's Journey Through Music
José José, el príncipe de la canción: Season 1
Beach Rats
A Midsummer Night's Sex Comedy
Outside In
The Mansion
Pedal the World
Five Elements Ninjas
The 36th Chamber Of Shaolin
The Five Venoms
Return To The 36th Chamber
Flying Guillotine 2
Mahjong Heroes
On the Wrong Track
The Bund
Legendary Weapons of China
My Schoolmate, the Barbarian
The Flying Guillotine
Sword Masters: Two Champions of Shaolin
B.A. Pass 2
Saragarhi: Season 1
Gabru: Hip Hop Revolution: Season 1
Natsamrat – Asa Nat Hone Nahi
Code Geass: Lelouch of the Rebellion: Season 2
Mobile Suit Gundam UC: Season 1
2 June:
The Edge of Seventeen
Dinosaur King: Season 1
3 June:
W/C 4 June:
4 June:
Bangkok Bachelors: Season 1
6 June:
7 June:
Alpha and Omega
Oldboy
Ghostbusters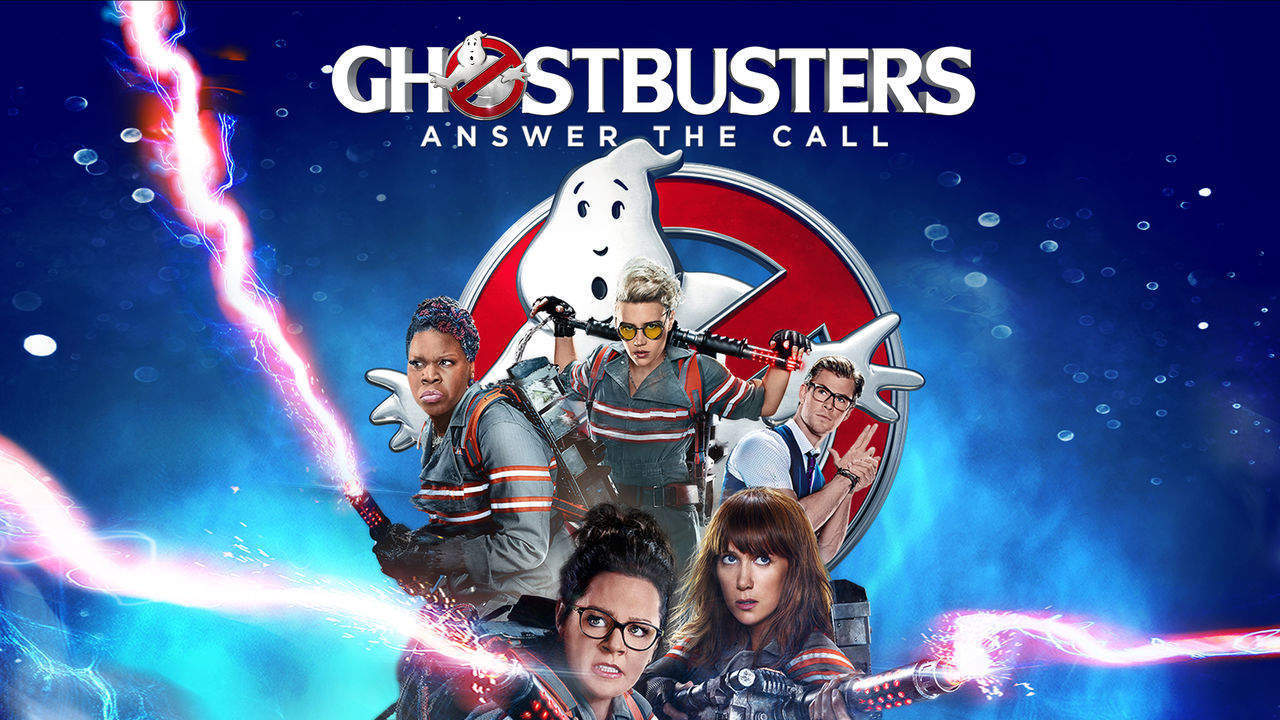 Dirt
Jihad: A Story Of The Others
8 June:
Mo' Money
Stealth
A New Capitalism
Guru Aur Bhole: Season 1
9 June:
10 June:
W/C 11 June:
11 June: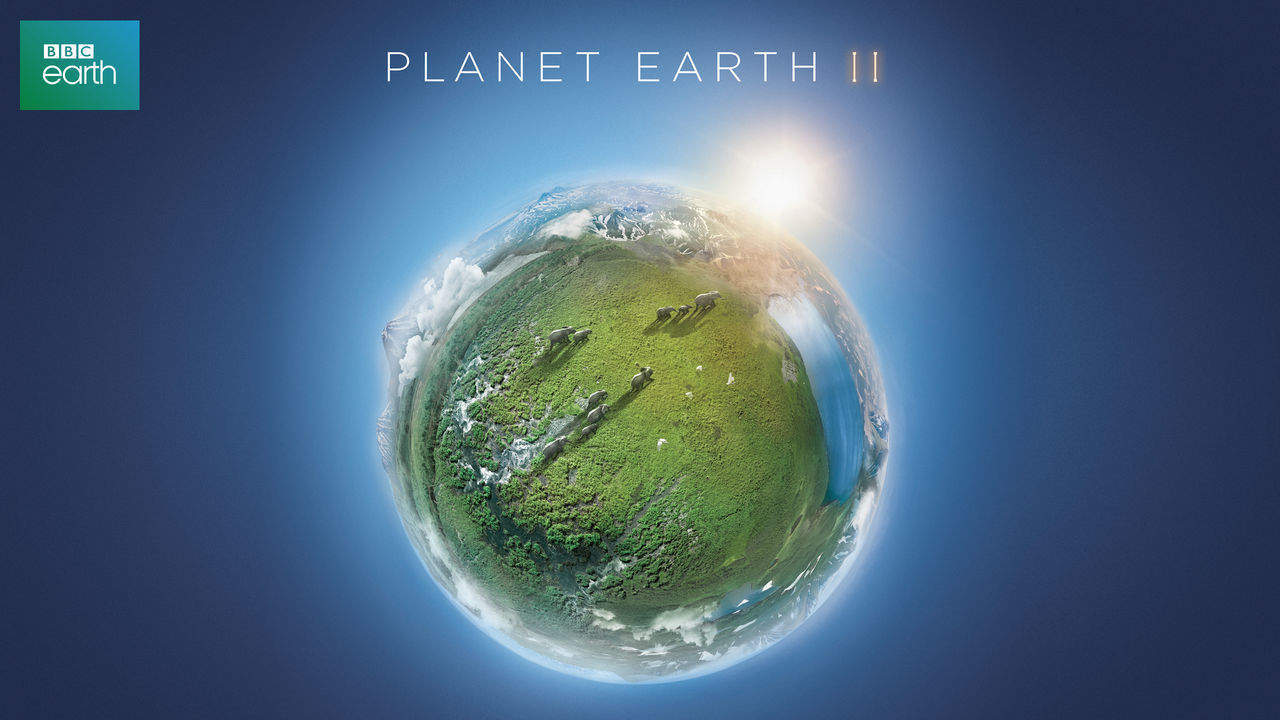 12 June:
13 June:
14 June:
Moshi Monsters: The Movie
15 June:
Baby Ballroom: Season 1
Stephen King's Sleepwalkers
Red Corner
Stranger than Fiction
The Road Trick: Season 1
Karl Meltzer: Made To Be Broken
The Horn: Season 1
After the Raves: Season 1
Screenland: Season 1
Liquid Science: Season 1
Social Fabric: Season 1
The Thousand Faces of Dunjia
Comedy High School: Season 1
Man vs Wild with Sunny Leone: Season 1
La hora final
Pacificum
The Poetist: Season 1
W/C 18 June:
18 June:
Leatherface
The Underwear: Season 1
Love Rhythms – Accidental Daddy: Season 1
Club Friday The Series 7: Home, Online Love, Choice, Game of Love, The Fault of Love, True Love, and The Boring Girl Who I Love
20 June:
The Vietnam War: A Film by Ken Burns and Lynn Novick: Season 1
The Many Faces of Ito: The Movie
Big: Season 1
Dream High
Dream High 2
Nice Guy: Season 1
Good Doctor: Season 1
Orange Marmalade: Season 1
Sassy, Go Go: Season 1
Discovery of Love: Season 1
Trot Lovers: Season 1
Moorim School: Season 1
Hi! School – Love On: Season 1
Bridal Mask: Season 1
21 June:
Mock the Week: Season 16
Star Trek Beyond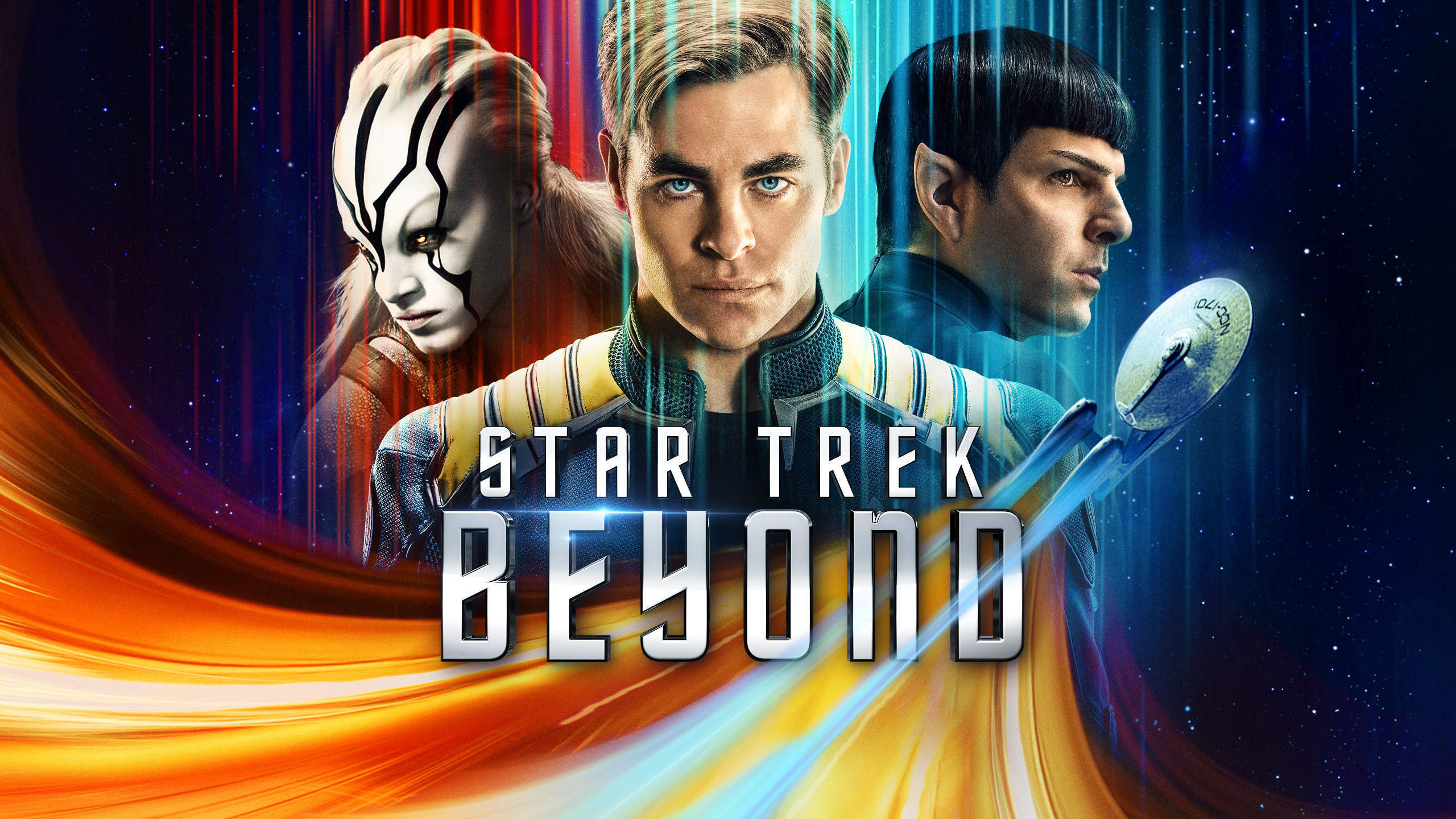 22 June:
When a Stranger Calls
Stir Crazy
23 June:
Walliams & Friend: Season 1
24 June:
W/C 25 June:
25 June:
Doctor Who: Season 10
Call the Midwife: Series 6
A Hundred Streets
The Limehouse Golem
Black Mass
26 June:
Sausage Party
Don't Breathe
27 June:
Denial
Skydancers
The Disastrous Life of Saiki K.: Season 2
28 June:
Jonathan Creek: Special 2016: Daemons Roost
All Is Lost
Birthmarked
29 June:
The Mighty Quinn
You Got Served
La Pena Maxima
30 June:
The Shallows
Central Intelligence
Mohawk
The Maus
Thirteen Terrors: Season 1
Behind the Newsroom: Season 1
Castle of Stars: Season 1
Melodies of Life – Born This Way: Season 1
Hormones: The Final Season
Sotus – The Series: Season 1
Roonpi Secret Love: Season 1
Lovey Dovey: Season 1
Club Friday The Series 8: True Love or Confusion, True Love or Desire, True Love or Old Flame, True Love or Sympathy, True Love or Bond, True Love or Hope, True Love or Pleasure, and True Love or Conquest
Original content coming to Netflix in June 2018:
Descriptions from Netflix.
Original series:
November 13: Attack on Paris (01/06/2018)
Survivors and first responders share tales of horror, kindness and bravery that unfolded in Paris amid the deadly terror attacks of Nov. 13, 2015.
You Me Her: Season 3 (01/06/2018)
Emma, Jack and Izzy face big decisions about parenthood, their careers and whether they're meant to be together.
Sense8: The Series Finale (08/06/2018)
In the sweeping series finale, passions run high as the Sensates and their closest allies fight to save the cluster and stop their enemies for good.
Champions (12/06/2018)
Years after impregnating his girlfriend, washed-up jock Vince meets his eccentric son Michael and learns about fatherhood, one show tune at a time.
Marlon (14/06/2018)
An internet superstar with an big personality, Marlon is challenged in the maturity department. But what he lacks in judgment is made up for in heart.
The Ranch: Part 5 (15/06/2018)
The Bennett boys face a hitch in their plan to buy the Peterson ranch. Meanwhile, Beau tries to take it easy after his hospital stay.
Club de Cuervos presenta: La balada de Hugo Sánchez (17/06/2018)
Chava Iglesias's doting personal assistant Hugo Sánchez is tasked with leading Club de Cuervos to victory in Nicaragua — if only his mom will let him.
Unsolved: Tupac & Biggie (18/06/2018)
This scripted true crime series chronicles the two major police investigations into the murders of Tupac Shakur and Biggie Smalls.
Cooking on High (22/06/2018)
In the first-ever competitive cannabis cooking show, two chefs prepare mouth watering marijuana-infused dishes for a panel of very chill celeb judges.
Marvel's Luke Cage: Season 2 (22/06/2018)
As his popularity soars, Luke Cage finds his world suddenly upended by a mysterious newcomer with astonishing powers — and sinister plans for Harlem.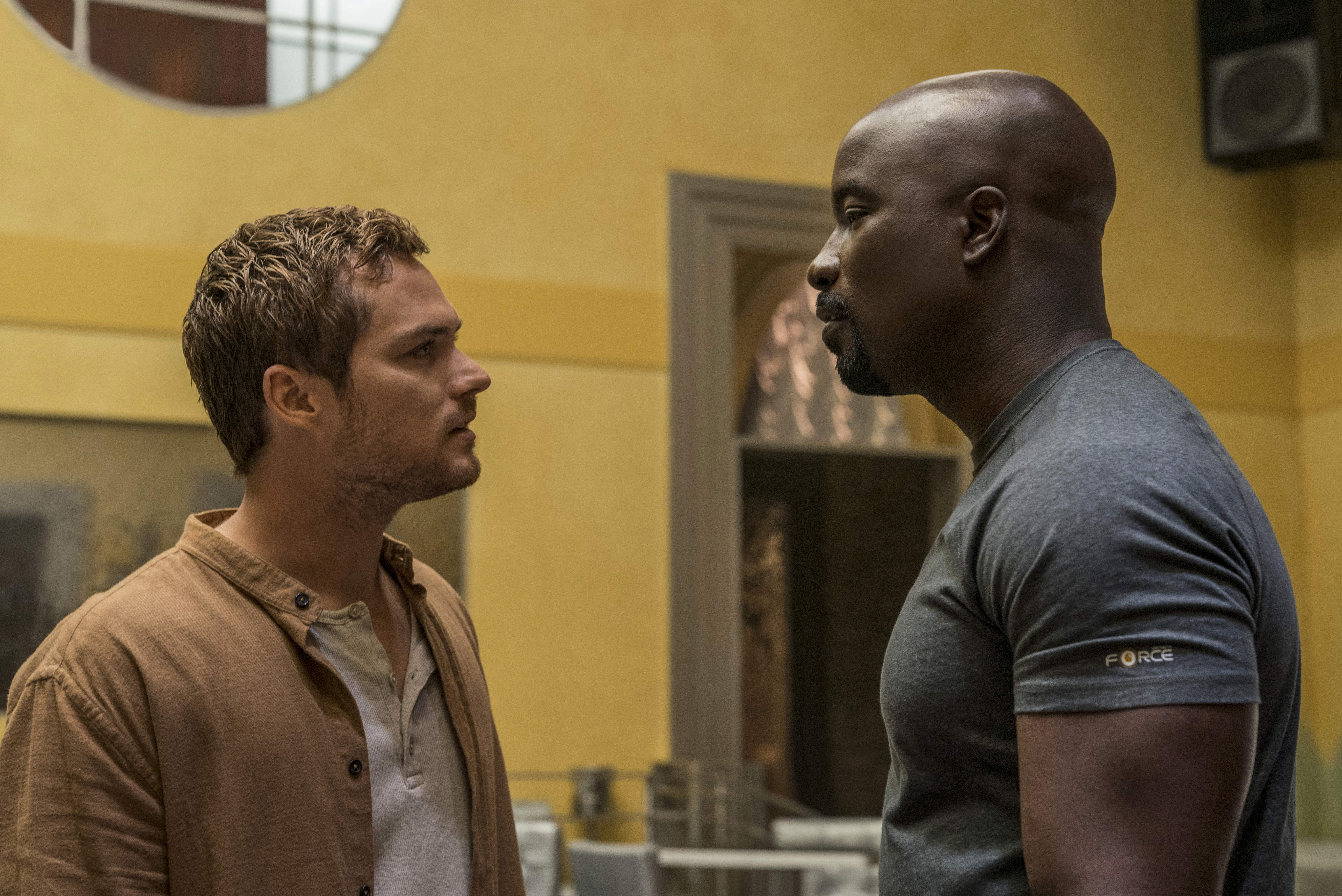 Derren Brown: Miracle (22/06/2018)
After years of skepticism, he's mastered the art of magical thinking. Can he convince a live audience to do the same?
Secret City (26/06/2018)
To expose a government's brazen deceit, one dedicated journalist will risk her career — and her life.
GLOW: Season 2 (29/06/2018)
Armed with leotards, leg warmers and plenty of lipstick, the women of GLOW return with style. The season returns for a second round.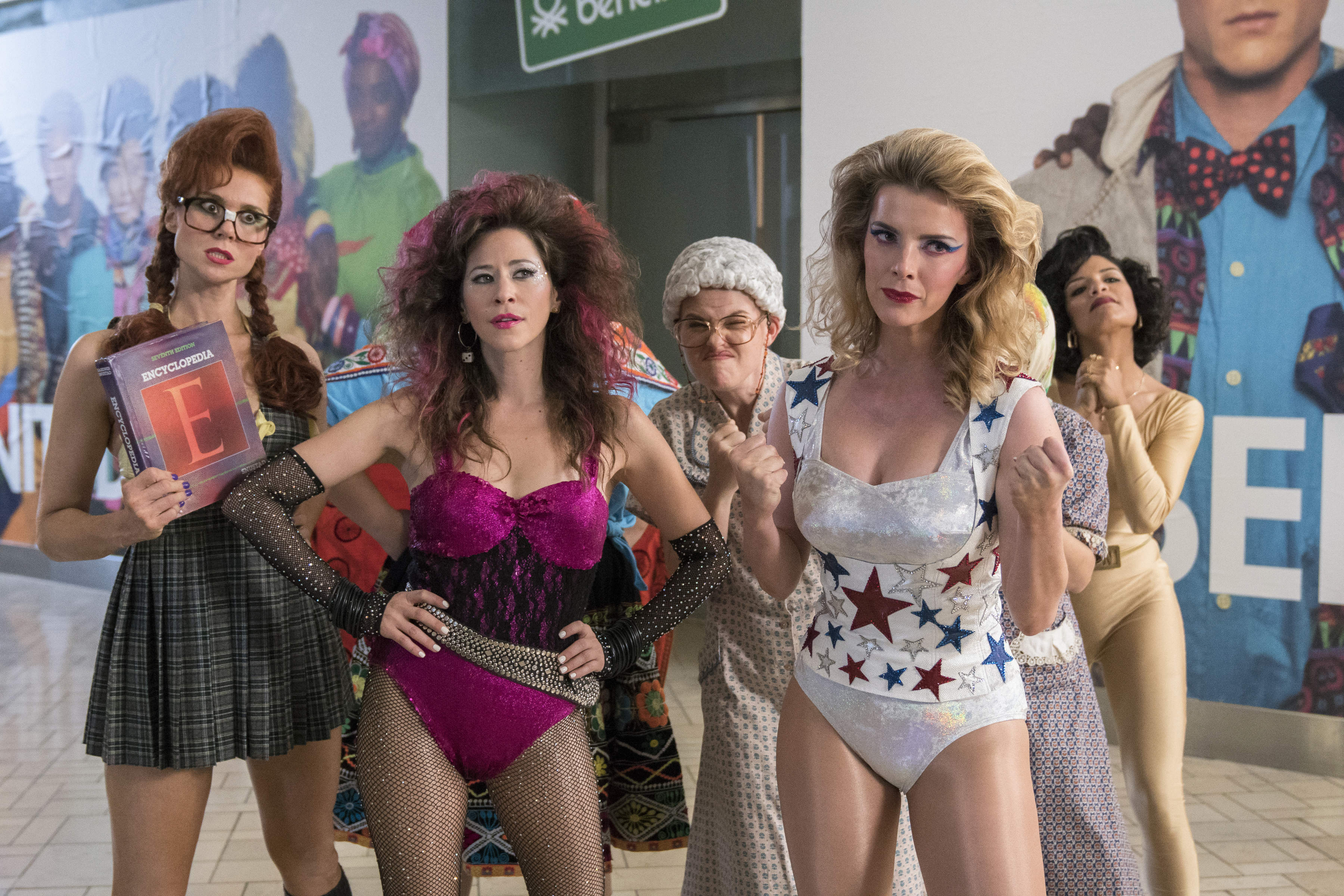 Nailed It!: Season 2 (29/06/2018)
Everyone's favorite amateur baking show is back with an all-new season of epic failures and a star-studded cast of culinary guests.
Paquita Salas: Season 2 (29/06/2018)
One of Spain's best talent agents in the '90s, Paquita now finds herself searching desperately for new stars after suddenly losing her biggest client.
La Forêt (29/06/2018)
When a teen girl disappears from a village near the Ardennes Forest, local police and a concerned teacher begin to uncover a web of unsettling secrets.
Weekly episodes:
America's Got Talent (New Episodes Thursdays, begins 31/05/2018)
RuPaul's Drag Race: Season 10 (New Episodes Fridays, season finale 29/06/2018)
The Break with Michelle Wolf (New Episodes Sundays)
Michelle Wolf pokes fun at everything and everyone on her weekly show. Wolf has worked on "The Daily Show" and "Late Night with Seth Meyers."
Busted! (Finale 01/06/2018)
Tackling different mysteries in each episode of this game show, seven sleuths get closer to solving the biggest one of all: What happened to Project D?
Shooter: Season 3 (Starts 22/06/2018)
When an archenemy reveals information about Bob Lee's father, the veteran sniper is drawn into a conspiracy that strikes too close to home.
Netflix Film:
Alex Strangelove (08/06/2018)
High school senior Alex Truelove is on a mission to lose his virginity, much to the excitement of his patient girlfriend and rowdy friends.
Ali's Wedding (08/06/2018)
After telling a white lie that spins out of control, the son of an Iraqi-born cleric in Melbourne becomes torn between family duty and his own heart.
Maktub (15/06/2018)
After surviving a bomb attack, two low-level mobsters in Jerusalem change their ways and set about making supplicants' Wailing Wall prayers come true.
Set It Up (15/06/2018)
Two overworked and underpaid assistants concoct a plan to get their insufferable bosses off their backs by setting them up with each other.
Sunday's Illness (15/06/2018)
A 35-year absence. A 10-day reunion. One agonizing request. Some wounds need more than time to heal.
Lust Stories (15/06/2018)
From strained marriages to sexual hiccups: four stories of love, lust, sex and desires — some illicit, some unrequited.
Brain on Fire (22/06/2018)
Struck by a mysterious, mentally devastating illness, a young reporter searches for answers while battling psychosis, catatonia and memory loss.
Us and Them (22/06/2018)
They chased their dreams. Now they finally have everything they've ever wanted — except for each other.
To Each, Her Own (Les Goûts et les couleurs) (24/06/2018)
Just as Simone works up the courage to tell her conservative Jewish family she's a lesbian, she finds herself attracted to a male Senegalese chef.
TAU (29/06/2018)
Kidnapped by an inventor who uses her as a test subject to perfect his robotic AI, a street-smart young woman tries to escape her high-tech prison.
Original Comedy:
Franco Escamilla: Por La Anécdota (08/06/2018)
Mexican stand-up comedian Franco Escamilla draws his jokes from real-life experiences — and he's willing to do anything for new material.
Hannah Gadsby: Nanette (19/06/2018)
Australian comic Hannah Gadsby rejects standard stand-up by pairing punchlines with personal revelations on gender, sexuality and childhood turmoil.
W. Kamau Bell: Private School Negro (26/06/2018)
Activist and comedian W. Kamau Bell muses on parenting in the Trump era, "free speech" dustups, woke children's TV and his fear of going off the grid.
Jani Dueñas: Grandes fracasos de ayer y hoy (29/06/2018)
Radio broadcaster, actress and comedian Jani Dueñas brings her acid sense of humor to this stand-up special as she riffs on life's little annoyances.
Original Documentary:
The Staircase (08/06/2018)
This documentary series offers a revealing inside look at the high-profile murder case of author Michael Peterson, accused of killing his wife in 2001.
Recovery Boys (29/06/2018)
In the heart of America's opioid epidemic, four men attempt to reinvent their lives and mend broken relationships after years of drug abuse.
Original Series For Kids:
Treehouse Detectives (08/06/2018)
What happened to the snowman? Where did all the caterpillars go? A brother and sister bear detective team solves all their neighborhood's mysteries.
The Hollow (08/06/2018)
Three teens join forces to find a way home after waking up in a bizarre world filled with mysterious portals, odd characters and vicious beasts.
Voltron: Legendary Defender: Season 6 (15/06/2018)
As the lines between darkness and light continue to blur, shocking revelations and power struggles send Voltron hurtling toward another epic showdown.
True: Magical Friends (15/06/2018)
Robots, body swaps — and a tricky troll? There's no stopping this good-hearted guardian when her friends need help
True: Wonderful Wishes (15/06/2018)
Welcome back to a wonderful world full of friendship, adventure and magical wishes that make big dreams come true!
Harvey Street Kids (29/06/2018)
Join three fierce best friends for a whirlwind of fun and adventure in this animated series set in a special place ruled by kids.
Original Anime:
Fate/EXTRA Last Encore: Oblitus Copernican Theory (30/06/2018)
Hakuno Kishinami finds himself in the midst of a Holy Grail war with no memories of how he got there. Through his confusion, he must fight to survive.