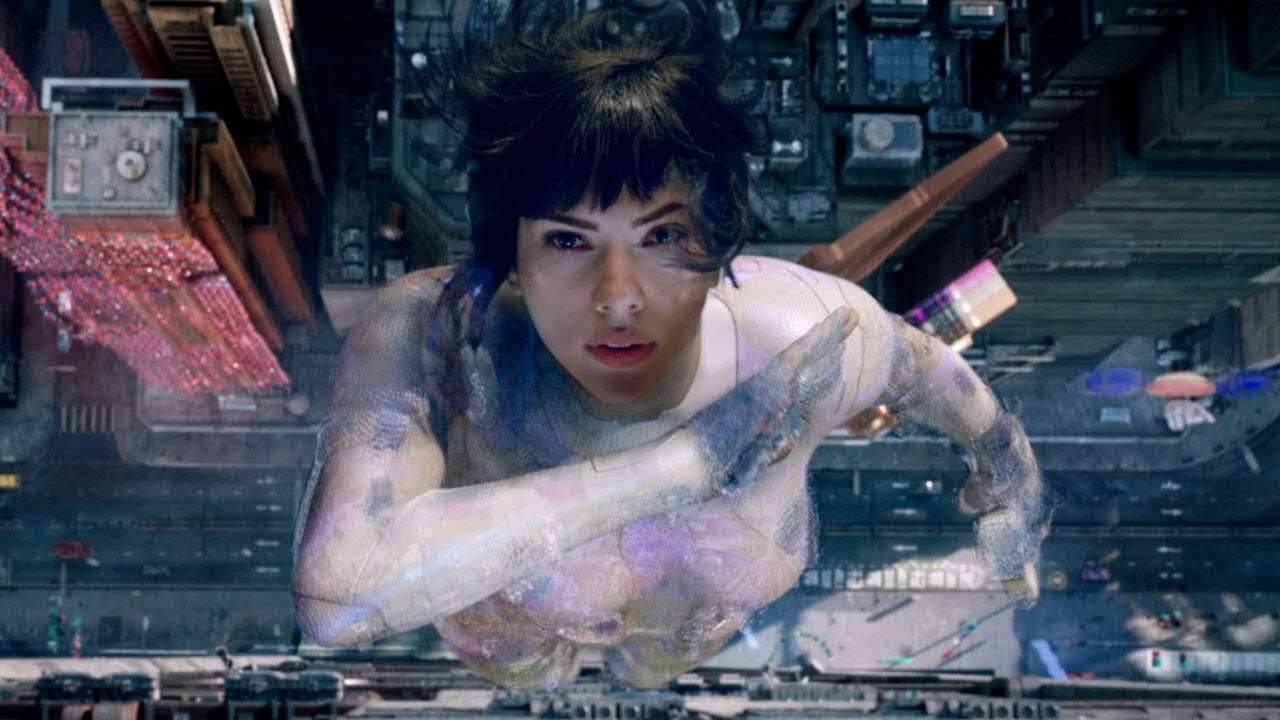 News broke today that Ed Skrein is stepping down from the new Hellboy film. In his official statement, Skrein cited the issue of so-called white-washing.
He claims he walked away from the film because his character was Japanese-American in the original comic books.
Skrein felt the film character should come from the same ethnic background.
Skrein's decision has been met with both applause, praise, and condemnation. It will no doubt become a central part of the ongoing debate over white-washing in Hollywood.
For those who haven't come across the term, white-washing is the practice of casting white actors to play characters of other ethnicities.
Considering the lack of parts for non-white actors in major films and television series, this is a major issue for those actors.
How well do you
really

know your competitors?

Access the most comprehensive Company Profiles on the market, powered by GlobalData. Save hours of research. Gain competitive edge.
Company Profile – free sample
Thank you!
Your download email will arrive shortly
Not ready to buy yet? Download a free sample
We are confident about the unique quality of our Company Profiles. However, we want you to make the most beneficial decision for your business, so we offer a free sample that you can download by submitting the below form
By GlobalData
In an extended report about the issue, the BBC suggested two reasons for white-washing.
Either Hollywood is institutionally racist, or well-known white actors are likely to generate bigger audiences and, as a result, bigger profits. Neither option is particularly good.
The first suggests that Hollywood is an even more toxic place than it is thought to be.
The latter suggests that the issue is a self-fulfilling prophecy: Hollywood succeeds because of white actors, making white actors more famous, making Hollywood succeed more, making them cast those white actors more.
But can white-washing criticism actually harm a film's chances of turning a profit?
We decided to find out by comparing at the profits from some of the biggest films accused of white-washing over the past 10 years with comparable films featuring the same white actors in white roles. It's by no means a perfect method, but it should give us a basic idea of the situation.
White-washing films of the past ten years
Aloha, 2015
The white-washing: Emma Stone plays Allison Ng, a character whose father is of half-Chinese, half-native Hawaiian descent and whose mother is Swedish. Emma Stone herself has two white parents.
The profits: -$25.7m -50.6 percent of gross budget. 
The comparison: Tempting as it might be to compare Aloha's performance with La La Land, that probably wouldn't be fair. Instead we chose Magic In The Moonlight, another romantic comedy starring Emma released in 2014. It made a profit of $34.2m +303.6 percent of gross budget.
Did white-washing pay? Nope.
Doctor Strange, 2016
The white-washing: Tilda Swinton played the Ancient One, a role written for an Asian male in the original comic books.
The profits: +$512.7m +410.7 percent of gross budget.
The comparison: Another film where Swinton had a major supporting role, released around the same time was Trainwreck where she starred as a white Englishwoman. It made a profit of $105.8m +402.3 percent of gross budget.
Did white-washing pay? Technically yes, but considering Doctor Strange was part of the MCU and a much larger marketing budget, you might have expected it to perform much better than it did. White-washing paid this time, but not by that much.
Exodus: Gods And Kings, 2015
The white-washing: An entire roster of Egyptian characters were all played by white actors.
Most notably, Christian Bale played Moses. Director Ridley Scott blamed Hollywood, saying:
I can't mount a film of this budget…and say that my lead actor is Mohammad so-and-so from such-and-such…I'm just not going to get financed.
The profits: $68.2m +293 percent of gross budget.
The comparison: Christian Bale's previous film was a completely different genre but had the same star-studded cast. In American Hustle though, all the characters were written as white. It made a profit of $211.2m +628 percent of gross budget.
Did white-washing pay? Exodus may have made a big profit, but it didn't make half as big a profit as American Hustle so we'll say no.
Ghost In The Shell, 2017
The white-washing: There were a few examples of Japanese characters being played by white actors. The main criticism was of Scarlett Johansson in the lead role as Major Mira Killian / Motoko Kusanagi.
The profits: $59.8m +154.4 percent of gross budget.
The comparison: Scarlett Johansson career actually provides the perfect comparison in Lucy. Both are female-led, sci-fi movies focusing on the idea of what makes us human. A more perfect comparison couldn't be wished for. Lucy made $423.4m +1158.5 percent of gross budget.
Did white-washing pay? Not by a long shot!
Gods Of Egypt, 2016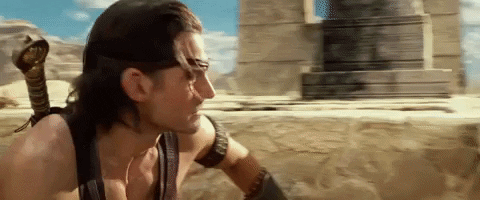 The white-washing: Most of the Egyptian god characters are played by white people. Awkward. Most notably Nikolaj Coster-Waldau from Game Of Thrones played Horus, the lead character.
The profits: $10.7m +$107.6m of gross budget.
The comparison: Unfortunately, Nikolaj Coster-Waldau has never taken the lead in a big-budget movie of a similar genre so it's quite a difficult one to gauge. We've chosen to compare it to Hercules starring Dwayne Johnson. Both are historical/mythological epics with a well-known leading man and a reasonably star-studded cast. Hercules made a profit of $144.8m +244.8 percent of gross profit.
Did white-washing pay? – It did not. In fact, the directors and producers of Gods Of Egypt actually apologised for their casting choices.
The Last Airbender, 2010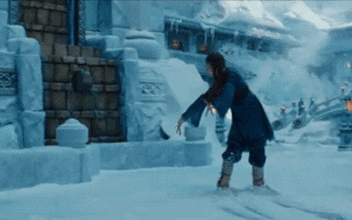 The white-washing: White actors played characters in the fantasy universe who are based on Chinese and Inuit cultures.
The only major minority casting came in the form of the villains who were played by Asian actors.
The profits: $169.7m +213.1 percent of gross budget.
The comparison: We're comparing this one to Transformers: Age Of Extinction, another fantasy movie based on a children's entertainment property which also starred Nicola Peltz in a secondary character role. The latter made a profit of around $894m +525.7 percent of gross budget.
Did white-washing pay? It absolutely did not.
The Lone Ranger, 2013
The white-washing: Johnny Depp was cast as a Native American shaman. He is a white man with a European-American heritage.
The profits: $10.5mi +104.2 percent of gross budget.
The comparison: The most obvious point of comparison is Pirates Of Caribbean: Curse Of The Black Pearl. 
Both were Disney properties, both period dramas with magical-realist elements, both were the first movie in a franchise (well, The Lone Ranger would have been if it hadn't been such a colossal failure), both were aimed at a family audience. Pirates made $514.3m profit +467.3 percent of gross budget.
Did white-washing pay? Not even the star-power of Johnny Depp could save the doomed disaster that was The Lone Ranger.
Maybe it would have done better if an actual Native American had been cast in the lead role.
Conclusion
What our results seem to show pretty conclusively is that white-washing doesn't pay.
None of the films listed above have made as much in profit as comparable films which didn't face white-washing controversy.
Admittedly, it is almost impossible to work out the exact degree to which white-washing complaints harmed these films' box office fortunes, but it certainly can't have helped.
That being said, we may never know if these films would have done better, or would have even been made at all had they cast lesser-known actors from the correct ethnic backgrounds in those roles.
However, we know that the phrase break-out star is a thing. Perhaps we'd hear it more often if Hollywood gave some fresh actors a chance instead of constantly trying to bank on old favourites.