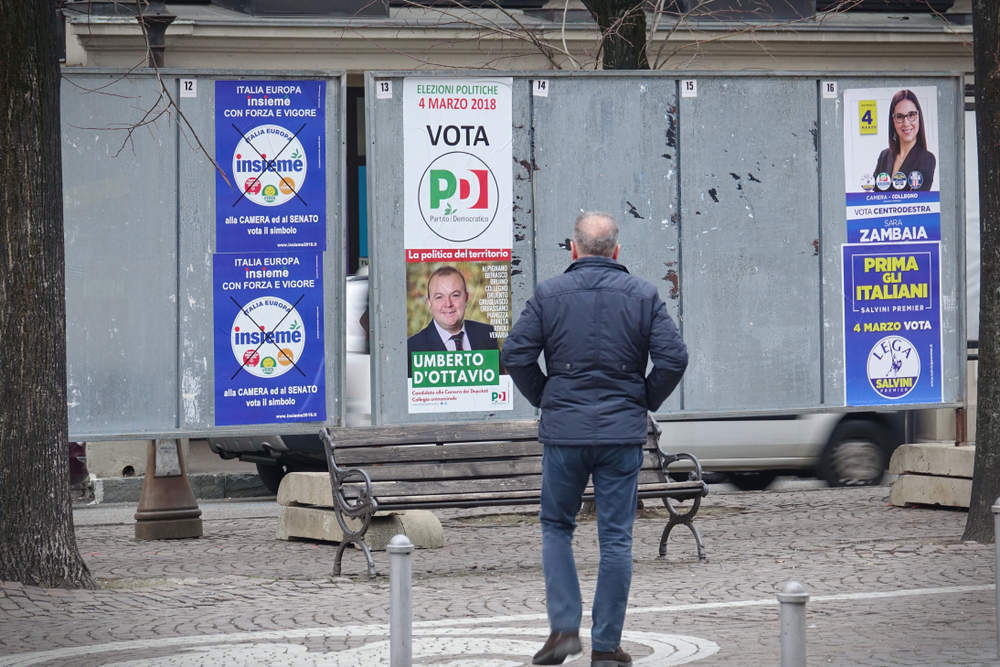 Little-known university professor Giuseppe Conte is widely expected to be named Italy's new Prime Minister, breaking the political deadlock that has brought the country's government to a standstill over the last few weeks.
The Five Star Movement member and lawyer Giuseppe Conte is a law professor at the University of Florence and has been advising the party in recent years.
It was Conte who was behind the anti-establishment party's pledge to abolish more than 400 laws that it claimed will cut bureaucracy and make it the economy run more smoothly.
Giuseppe Conte is also Five Star Movement leader Luigi Di Maio's personal lawyer.
Who is Giuseppe Conte?
The 54-year-old Giuseppe Conte, who was put forward before the election as Five Star's possible public administration minister, is regarded as a compromise candidate to balance the demands of both the Five Star Movement and the Northern League.
Conte has worked as both a lawyer and an academic and spent time at Yale and New York University in the US and the UK's prestigious Cambridge University.
He has also taught at Italy's Roma Tre University, at LUMSA in Rome, at the University of Malta, and at the University of Sassari in Sardinia.
The coalition will have to assemble a cabinet — something that could happen as soon as this week, leading to a confidence vote in parliament.
Meanwhile, Italy's ten-year bond yield is already at its highest since early October this morning as financial markets fear an economic programme based on billions of euros of tax cuts and increased welfare spending.
Ahead of the nomination of Giuseppe Conte, Matteo Salvini, the leader of the Northern League, and Di Maio, both ruled themselves out of the top job.
Salvini said over the weekend that Italy's Prime Minister would be neither Di Maio nor himself, but "a professional who contributed to the drafting of the contract".
Salvini, speaking on Sunday, reportedly said:
We have agreed on the head and ministers and hope that nobody will veto a choice that represents the will of the majority of Italians.
It is thought Salvini will become Italy's next interior minister and Di Maio minister of labour.