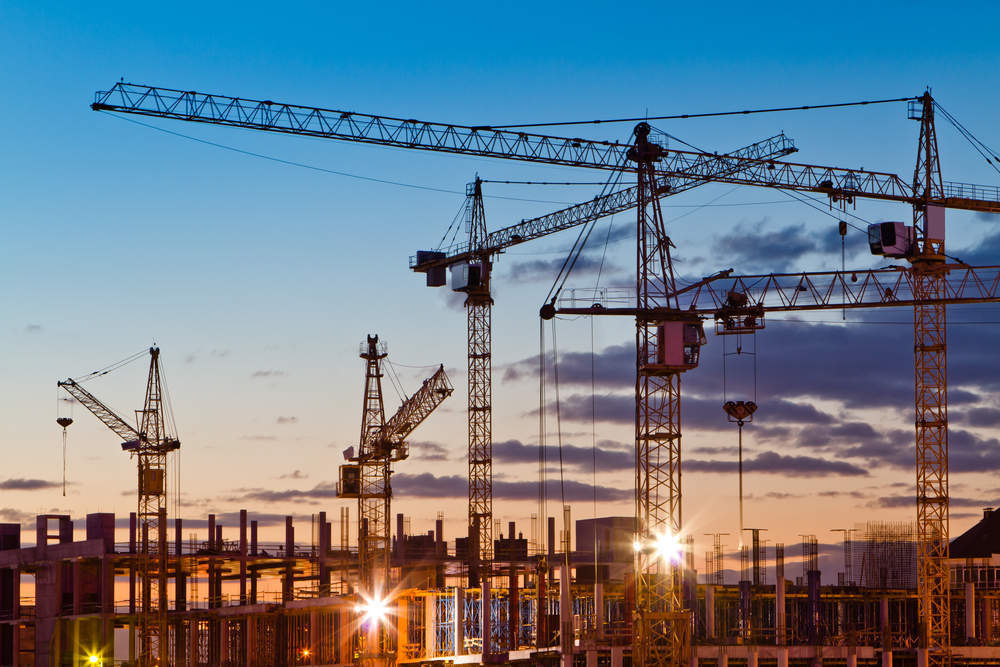 The British government is currently facing serious questions from opposition parties surrounding the demise of public sector construction company, Carillion.
Ministers will be forced to explain why exactly the government awarded £1.3bn in new contracts to the firm after it was widely known it was facing financial difficulty.
Carillion's demise throws into doubt many of the government's high profile projects. There will be further questions around the future of high speed rail link HS2, new school buildings, hospitals and prisons.
Reviews from employees on the job-site Glassdoor from before the collapse became public knowledge reveal the extent to which workers were aware of the company's poor management, lack of accountability and risky business practices.
Overall, the company has an average 2.7 out of 5 score on the website with 35 percent of employees saying they would recommend a job at the company to a friend. Just 33 percent of employees said they approve of CEO Richard Howson.
Here's just a few of the pertinent comments made by employees at Carillion.
How well do you
really

know your competitors?

Access the most comprehensive Company Profiles on the market, powered by GlobalData. Save hours of research. Gain competitive edge.
Company Profile – free sample
Thank you!
Your download email will arrive shortly
Not ready to buy yet? Download a free sample
We are confident about the unique quality of our Company Profiles. However, we want you to make the most beneficial decision for your business, so we offer a free sample that you can download by submitting the below form
By GlobalData
Why did Carillion collapse? According to the workers…
"Lots of ill informed members of management who don't understand job. Asked to do inappropriate tasks or tasks that have already been undertaken."
"Continually reducing headcount and putting work on remaining staff. You end up being expected to work min 60-70 hours per week and paid for 40."
"- lack of transparency

"- have been lied about job role and literally tricked into takin [sic] position which turned out to be different role to what it was advertised.

"- problems with holiday pay

"- given half of uniform allowance and waiting 6 months for the missing part of the order

"- poor training, no-one really seems to know what they're doing, and communication is appalling

"- unrealistic expectations of staff

"- 60 to 84 hours in 7 days on the position im working. Management don't really seem to care about personel well being

"- no opportunities to develop

"Currently Carillion has a very unstable future and lots of senior management are bailing."
"Irregular salary reviews.

"Limited training opportunities.

"High turnover of staff, especially in recent years.

"Too many restructures.

"No focus on retention of colleagues that deliver the needs of the business, overgenerous rewards to senior teams and board level."
"Not as big as they believe they are, terrible mobilisation of accounts, contracts bid too low to operate effectively, outsourced HR process. Too management top heavy, with poor performers hiding behind others. Nobody is managing those who are being carried."
"Constant restructures and shake ups meaning continuously put on consultation for redundancy. No communication from senior management. In 6 years me (or my colleagues) did not receive one pay rise. No bonus or benefits. Large work load. A lot of gossiping even by management. No Christmas parties! Penny pinching even came down to "if you want a new pen we need to see that yours has ran out." No development for staff unless you're a personal friend of your manager."
"Severe lack of management and training. Management take zero notice of staff concerns, weeks to reply to emails. Constant change (change is never a bad thing, however implementing change every two weeks is ridiculous). Never consulted on changes.

"Management have almost no idea what we're actually doing and how the different contracts work. No processes in place for anything.

"Literally left to it with a 'get it done' attitude."
"Bullying, intimidation, racism and sexual harassment was overlooked by management and by one manager, actively encouraged.

"Nine managers in two years was the teams fault but Carillion refused to acknowledge that 50+ employees had come and gone in 10 years, as a team of 11, this is a lot!"
"Training is shockingly poor in the workflow dept. I got sat with someone and ignored for weeks then left to get on with the job. Resources and support were non-existent. No-one really seems to know what they're doing, and communication is appalling. Everyone seems like they're always playing catch up and staff turnover appears to be very high.

"They're not really organised in any recognisable way. You could suddenly find that three quarters of your team have had holiday approved for the same two week period and then you're stuck, completely under resourced being hassled for the results of a full team despite being on your own.

"Didn't seem to have any business security having recently lost a large amount of money and pulled out of a big contract. Job security seems to be lacking. They have things up on the wall about 'working together' and being a company that cares, this is absolutely not evident in their practice."
"Low pay, under valued, large scale theft was accepted, forced to do the job of someone on 3 times my pay because he was too thick to do it himself, most of management done next to nothing, promotions given and jobs created for people because they were friends with a manager."
"- Scared of change, most of management possess the 'we do it that way because we always have' mentality.

"- Will lie to keep employees working for that promotion that will never come, or the raise that will never happen.

"- Massive workloads meant that work got forgotten

"- Lack of Communication between higher level management meant people were often doing stuff that didn't need doing, or would overlook important issues.


"- Training was poor. (This has since improved)


"- Staff were often promoted to early which resulted in poor results.


"- Ridiculous expectations because things got left till the last minute.


"- Very much a 'if your face fits' operation."
"Pretty much a restructure on an annual basis as having been through 4 in 5 years, the work winning / bidding / mobilisation team taking on a contract with no way of it making a profit or being able to deliver it within the confines of the contract. As much as I lived & promoted the values there was an expectation of the senior management to manage bloated & unrealistic workloads within time / budget that didn't benefit either of the operatives / management staff or client.

"Poorly trained staff with very little future of giving them the tools they need to carry out their duties, leading to low morale within the team. The senior managements answer to this is 'getting the client to agree to a restructure & put them all at risk & re apply for their job back.'"


"Health & Safety was a joke & if push came to shove & HSE became involved the fact that senior management just missing out on being convicted would be a miracle in itself. The fact that senior managements answer to not having any first aid trained staff was that "there is a St Johns ambulance on a cycle that could attend" just goes to show.


"I have now left with no future plans of ever returning & should I work for a firm that may unfortunately fall under Carillion's take over I'll be looking for alternative employment."
"Carillion is probably one of the worst employers I have ever worked with. Disappointing as it started so well, then the management that was put in place was based on friendships and not ability. Managers who talk to people like they are children and have no respect. I walked away thanking my lucky stars that I had experience enough to know that this isn't how a company should be ran."
"I am fortunate to work with some great people individually. However, I do not feel that the team gel together as they should and I believe this is down to poor communication from Management, with limited interaction and getting to know their staff to get to know their staff's strengths and weaknesses.

"I do believe that Carillion do not necessarily employ the "right" person for the job, instead there is still a culture of employing their "best buddy from the golf club". Recently witnessed this first hand for myself when someone who had all the relevant experience being turned down for "not enough managerial experience" when it was clearly stated on their CV that they did. The person that was employed had never worked in the industry before and had very little managerial experience?

"One frustrating aspect I have found about Carillion is a lack of training. Lots of computer systems in place with no training on how to use them."
"Lies and manipulation of budgets were rife and the cross spending between contracts was common place, something that clients would most definitely not have authorised or condoned and borders on the illegal especially with monies that were not his to spend. A completely untrained and disinterested workforce who were never anywhere to be seen apart from the Fridays Team meetings that took place in the pub from midday onwards, something again that the clients most certainly were not aware of.

"Bullying and harassment of staff was rife with people pushed to the edge of human endurance, a work ethic of 'stab people in the back in order to progress' was common place and was the only means of ensuring favour with higher management who regularly displayed aggressive and violent intimidating behaviour to staff who were deemed unworthy or less of a performer.

"This is not a company that should be joined if you have a genuine interest in Facilities Management as there is no mentoring, no interest in development of careers and no support from an absent HR team whom are about as useful as a sieve in a sinking boat – thankfully Carillion no longer have the contracts for their city centre operations, my advice, don't go with Carillion there are far better companies."
"Took several facilities contracts to find a good sustainable one. Management quality is inconsistent across the business. Bidding approach is "get in at all costs, worry about the consequences later". Usually operate under resourced teams. Poor salary structure. You need sign off from almost CEO level if pay increases by more that 10% which is pointless and stifles ambitions in the junior ranks and lower salary groups."
"No training, no career progression, no communication from departmental managers, constantly at threat of redundancy (5+ times in 4 years). No regard for quality, just overwork the staff and deliver any old nonsense. The contract will ensure that clients are screwed from day 1 into finally getting what they wanted by paying through the nose for it after delivery. Suppliers are treated even worse.

"Constant upheaval and re-jigging meant no work was ever actually done. Employees were constantly laid off in droves and no cohesion was maintained. Poor supervision, poor communication, poor planning, poor setting and understanding of objectives."