2009's Avatar holds a strange place in the history of cinema.
If you don't adjust for inflation, it holds the record of being the highest grossing film ever. It made $2.7bn worldwide on a $237m budget. Not bad at all.
The thing is though, in terms of both critical and fan reception, Avatar wasn't such a runaway success. It won an average critical rating of 84 percent on Rotten Tomatoes., while its IMDB fan review rating gives it 7.8/10.
Its Metacritic score — which assigns a weighted mean score — is slightly better, coming in at 83 out of 100 based on 35 critics, indicating what what the site calls "universal acclaim".
Recent hits such as La La Land, Arrival, Zootopia, and Manchester By The Sea all performed better across the three sites.
Even in its sci-fi genre, Avatar doesn't make it into the top 100 on Rotten Tomatoes. Avatar ends up in 64th place on IMDB's sci-fi charts.
How well do you
really

know your competitors?

Access the most comprehensive Company Profiles on the market, powered by GlobalData. Save hours of research. Gain competitive edge.
Company Profile – free sample
Thank you!
Your download email will arrive shortly
Not ready to buy yet? Download a free sample
We are confident about the unique quality of our Company Profiles. However, we want you to make the most beneficial decision for your business, so we offer a free sample that you can download by submitting the below form
By GlobalData
For the purposes of this article, from this point, we'll be working out an average score from both critics and fans using Rotten Tomatoes and IMDB.
The words "blue Pocahontas" tend to be bandied around when discussing Avatar more often than "greatest film ever made".
And yet, just last month 20th Century Fox and director James Cameron confirmed that they were working on not one, not two, but four Avatar sequels with a total budget of $1bn.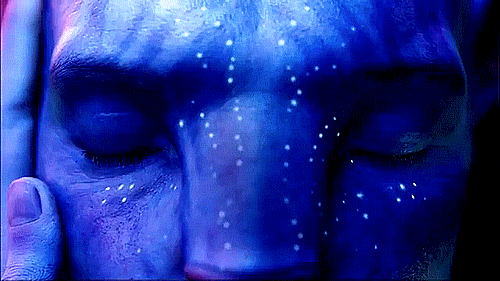 We also know that the movies will be filmed back to back.
As well, Sam Worthington, Zoe Saldana, Sigourney Weaver, and Stephen Lang will be reprising their roles.
In addition, Kate Winslet and Oona Chaplin are slated to appear in some of the films in the franchise.
So with all that in mind, will the upcoming Avatar films be a financial success? We're taking a deep dive into all the forces at play to see if we can figure it out!
Are the Avatar sequels some of the biggest budget films of all time and does that mean anything?
No and no.
OK, so the $1bn budget for Avatar movies 2 through 5 is the biggest budget for a back-to-back film production ever.
The next biggest was The Hobbit trilogy which cost at least $623m. However, as you'll note, that was a trilogy. 20th Century Fox is making four Avatar films back to back so that pushes the budget up accordingly.
Split that $1bn four ways and each film has a budget of around $250m. Pirates Of The Caribbean: On Stranger Tides ($378.5m), Pirates Of The Caribbean: At World's End ($300m), Avengers: Age Of Ultron ($279.9m), John Carter ($263.7m), Tangled ($260m) and Spider-Man 3 ($258m) all cost more.
Unless the Avatar sequels are going to have their budgets really unevenly distributed, they will not be the most expensive movies ever made.
However, that huge budget is interesting.
Normally films are produced back to back because they're one big film split into multiple parts (such as The Hunger Games: Mockingjay – Part 1 & Part 2 and Harry Potter And The Deathly Hallows – Part 1 & Part 2).
Or because they're such big films, it saves costs to share a budget (such as the Lord Of The Rings trilogy.) However, the Avatar sequels clearly aren't saving any money, considering that they're each costing the same as standalone ventures.
Most important to remember though, a big budget does not necessarily maketh a great make film. Pirates Of The Carribean: On Stranger Tides, the biggest budget film ever, got a 50 percent rating overall.
Still, it did make money with a total worldwide box office taking of over $1bn.
However, the fourth most expensive film ever made, John Carter, did not. The film made a loss of $122m-200m and got a rating of just 59 percent from critics and fans.
Remember, a big budget does not always equal a successful or good-quality film.
Do people even like Avatar on its own merits?
There's no denying that a lot of people went to see Avatar. They had to otherwise there's no way it could have made so much money.
However, was that really because Avatar was a great film?
Potentially, but it's also important to consider what else was happening in the film industry at the time.
Yes, the phenomenon that we're talking about is 3D cinema. Back in 2009, it was still a burgeoning technology, worlds away from the ubiquity it became.
While Avatar certainly wasn't the first 3D film, it was one of the first. It also had by far the highest budget for a 3D film and the best-known director James Cameron, who'd already distinguished himself with Titanic, The Terminator, and Aliens.
Notably, with a 12A rating, Avatar was one of the first 3D films for grown-ups outside of the horror genre.
At that time, if you were an adult who wanted to see a 3D film but you didn't like horror, it was Avatar or bust.
With a quality director and a buzz-inducing budget, it's easy to see why people were keen to try 3D cinema with this one.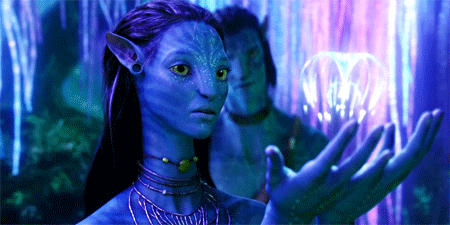 Then again, if fans only went to Avatar to see proper 3D cinema for the first time, that doesn't explain it's home media performance. Behind Disney's Frozen, Avatar is the second best-selling home-media film of all time in the US.
Again though, this could be down to fortuitous timing.
When Avatar was released in 2010, Blu-Ray was just picking up traction. The format had just seen off competition from HD DVD to become the go-to option for HD home-media.
After having seen the film in HD 3D and been impressed, it could have been, for many fans, a good reason to finally abandon DVD and jump aboard the Blu-Ray train.
The stars of Avatar
Considering Avatar's budget, nor it's content, are definitive explanations for its success, can we consider the stars?
After all, major stars can be a big draw to the box office. But, Avatar didn't have that many A-listers in it.
The major stars, Zoe Saldana and Sam Worthington were both relative unknowns when Avatar began filming.
The only big star in the film was Sigourney Weaver. At the time, her films had an average box office taking of $79m.
That's good, but it's hardly as though James Cameron could hope to cover his operating costs on the back of just Sigourney Weaver, especially seeing as she barely appeared in the film, as she was portrayed by one of the titular avatars most of the way through.
Really, it was James Cameron's own success that won audiences. The nine films he'd directed before Avatar have an average box-office taking of $1.2bn per film.
The majority of that success is down to just three films: Aliens, Terminator 2: Judgement Day, and Titanic.
We know that the Avatar sequels will bring Worthington and Saldana back into the fold, but once again, their performances will be entirely motion capture. Weaver is also signed on to return in some capacity, though considering her character died at the end of the first film, it is unknown how she'll return.
Aside from those stars, the only real A-lister confirmed for the sequels is Kate Winslet. Her average box-office taking for leading roles is $107m.
Again, it's a significant number, but certainly not anywhere near enough to recoup the film's budget.
Clearly, Cameron will be looking to rely on his own strengths as a celebrity director than star-power to market his films.
Years apart
It's also worth noting that Avatar was first released eight years ago.
Yep, 2009 was that long ago. Avatar 2 is due to be released in 2020, 11 years after the original. Will people care about a sequel that comes out over 10 years after the last film previous to it?
Surprisingly, the answer is, in general, yes.
We recently looked at a lot of data about film franchises including Alien, Jurassic Park, Indiana Jones, and Diehard, and found that absence really does make the heart grow fonder.
While annual or biannual iterations usually result in declining box-office performance, a significant gap of nine years plus usually results in much larger box office takings than the original.
It is worth noting that the films we looked at were franchises though, which could have helped their continuations more than if they were sequels to a standalone film like Avatar.
The recently released Bladerunner 2049 has garnered critical acclaim but failed to live up to expectations at the box office so far, but looks like it might come good on the slow burn and that's on the back of just one previous Bladerunner film. Bladerunner was though a cult classic that only continued to impress over the years.
Avatar has been the subject of more and more derision over the years. That's especially since the magic of 3D cinema began to wear off.
Tough competition
Another factor in the original Avatar's success was its competition, or, should we say, lack thereof.
October-January of 2009/2010 were a bit of a dead spot for films, aside from Avatar. Disney's The Princess And The Frog as well as Twilight: New Moon and Guy Ritchie's Sherlock Holmes were the only major competition.
However, by 2020, things will be looking very different at the box office. Cinematic universes will be ruling the roost, and so far there are already several major movies slated for a late 2020 release.
The biggest films of note are a still-untitled X-Men film, the third instalment of Fantastic Beasts And Where To Find Them, a new Marvel Cinematic Universe film, Disney's animated take on Jack and the Beanstalk.
The box office is going to crowded in a way that it wasn't when Avatar first came out.
Plus, there's the wealth of cinematic universes to contend with.
While the Avatar franchise has been lying dormant since 2009, Marvel, DC, Fox and all the rest have been fostering fan appreciation with their universes.
If it comes down to whether to see a new Avengers film or a sequel to Avatar, will audiences choose the latter?
Cinema innovation
As noted above, the innovation of 3D cinema was one of the features that really helped push Avatar to the top of the box office.
These days, that technology has become commonplace to the point of ubiquity. In the Europe and North America there's little doubt that 3D is basically dead on its feet. Poor conversions, dim projects, and high ticket prices have put viewers off.
In an interview with Wired, James Cameron himself said:
I don't think people go to see movies because they're in 3D anymore; in the same way they don't go to see movies because they're in colour anymore.
If Avatar 2 hopes to make anywhere near the splash that the original made, it'll have to rely on something newer than just 3D. (Although Cameron has confirmed Avatar 2, at least, will be released in 3D!)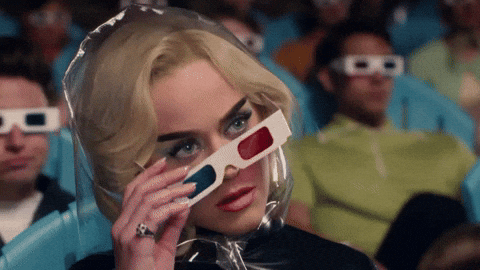 With that in mind, are there any upcoming cinema innovations that could spur Avatar 2 onto success?
Well, yes and no.
Cinemas are beginning to adopt innovative new technology once again.
The biggest buzzwords around cinema at the moment are AR, VR, 4D, and glasses-free-3D. We'll go through each of them to work out how likely is it that they'll be featured in Avatar 2.
Augmented Reality
Okay, this seems like a serious long shot. So far, cinema is struggling to find a decent reason to use AR.
The only major adopter of the tech is London's National Theatre. They've shown performances of plays where viewers had to wear AR glasses to see subtitles and the like. Hardly the most exciting use of the technology.
In addition, there's the cost of it all. AR technology, headsets in particular, is still very costly. Maybe a few IMAX cinemas could afford to loan AR-equipped headsets to every viewer, but it's hardly as though every local cinema could manage the same.
Until the cost comes down, it seems unlikely that this tech will come to mass-market cinema.
Virtual Reality
This seems much more likely than AR. In fact, VR is already making its way to cinemas.
A lot of the major film festivals have shown VR films. In addition, the first ever VR-only cinema opened in Amsterdam in 2016, with further openings planned for the future. Being able to look around the lush jungles of Pandora in VR in Avatar 2 would certainly be pretty amazing.
The technology is there, the experiences are already beginning to come into play, could VR but the new 3D?
Potentially, but there are some big stumbling blocks. For a start, VR is still pretty expensive. Maybe not as prohibitively so as AR but it can still cost a lot.
In addition, VR technology isn't exactly great for traditional, narrative film-making.
For a start, the headsets can cause motion sickness in some viewers. That would be exacerbated a lot in a narrative film dashing from place to place.
The other issue is one of storytelling. If viewers can be looking around at all times, they could potentially miss important shots or scenes because they were literally looking the wrong way.
The history of storytelling through film has always been about being able to direct the audience's attention. Since VR is essentially the antithesis of that, it would change films as we know them.
Currently, VR is great for experiences, not so fantastic for narratives. If Cameron could come up with a clever way of using the technology, though, it certainly has the potential to go far.
4D
4D cinemas have been around for a long time.
However, they've mostly been reserved for tourist attractions like Madame Tussauds and Universal Studios. However, they are slowly starting to become more commonplace.
4D is kind of like the practical effects version of AR.
Instead of seeing things that aren't there alongside the film, you experience the film as if you were there. Specially fitted cinemas with rumbling seats, scent dispersal units, lightning flashes, wind and air blasts and more make you feel the same things that the characters are feeling from your seat.
Or at least, that's the idea. The technology isn't fully there just yet, but it's still pretty cool.
James Cameron does have a bit of experience with 4D too. He directed Terminator 2 3-D: Battle Across Time, an 4D film attraction at Universal Studios. Plus, certain cinemas had 4D screenings of the original Avatar films too!
It could definitely work with Avatar 2, then.
The only trouble is that it would cost cinemas a lot to upgrade to 4D. They'd essentially have to rip out every seat and buy newer, more expensive ones with all the technology inside. That's the reason there are so few 4D cinemas around in the UK.
Glasses-Free-3D
It has been widely declared that Avatar 2 will be screened in glasses-free-3D.
And yes, this would be very cool. It also wouldn't necessarily be too costly thanks to a wonderfully sci-fi-sounding bit of technology called a so-called parallax barrier.
Essentially, this is a filter that sits over a screen and splits the images on the screen into two, one for each eye.
This gives a 3D effect without the need to wear glasses. The technology has been implemented on some televisions, but it's most noteworthy appearance was on Nintendo's 3DS console.
All sounds pretty cool, right?
Well, yeah, it kind of is. But the tech isn't all the way there yet.
As many owners of Nintendo's 3DS handheld will tell you, parallax barrier technology has its limits.
You need to keep your head in exactly the right position at all times, otherwise the barrier can't project the images to your eyes correctly.
Nintendo struggled with this on the 3DS, hence their second major iteration of the console, the New Nintendo 3DS, employed facial tracking technology.
This meant that the system's camera was always following the position of the user's eyes to project the right image for more stable 3D. It's a big improvement, but still not totally flawless.
Of all the new technology upgrades that could accompany Avatar 2 this one seems most likely.
The costs wouldn't necessarily be prohibitive for cinemas, the technology already exists, and it wouldn't require wearing a clunky headset or anything. Plus, James Cameron has already expressed his faith in the tech (though has not confirmed he'll be using it, don't listen to the rumours).
The issue is that it's not quite perfect yet, but that could certainly be fixed by the time the film is released in 2020.
Is any of the technology exciting enough?
The trouble with all these new-technologies are that they're either prohibitively costly, gimmicky, or just, y'know, not that exciting.
The most likely option is glasses-free-3D which does, to be fair, have a lot going for it. It's cheap, intuitive, doesn't require extra effort from viewers and could really make the visuals pop.
But is glasses-free-3D really that exciting? It's basically just an upgrade to an experience which already exists. It is to 3D cinema what a new iPhone is to the previous model; cool to fans, but not that interesting to everyone else.
If he does use glasses-free-3D, will James Cameron be able to convince middle-aged, stuck-in-their-ways cinema goers that this is really something they must see?
3D was exciting because it was new. It was a completely different way of seeing films. Glasses-free-3D is not.
Again, 4D is similar. It enhances the experience one would already get rather than being truly innovative.
The only really new, exciting cinema tech is VR, but as we explored earlier, it's not perfect for the kind of narrative film making that audiences are used to or that bring in the same box-office earnings as traditional films.
Can Avatar 2, 3, 4 and 5 succeed?
Chances are, Avatar 2, 3, 4 and 5 will succeed. After spending a budget of $1bn on a project that will take eight years to see to completion, 20th Century Fox probably won't allow any of the Avatar sequels to fail.
The marketing is going to go hard for these films.
Still, it does look like it's going to be a serious uphill struggle for James Cameron to replicate the success of his first film.
There's no truly brilliant cinema technology on the way that's guaranteed to make a splash like 3D did when it first appeared.
The stars are big, but hiding them behind CGI is a huge risk. The story will need to pack way more of a punch to get viewers interested again and shrug off those "Dances With Wolves on another planet" criticisms.
These films are going to need a lot of hype to make them a success.
But that's possible. 20th Century Fox did the same with the first Avatar. The trouble comes with that old saying: "Fool me once, shame on you, fool me twice, shame on me."
We already believed the hype last time, and went in our droves to see the film, only to be reasonably uninspired.
Will viewers believe the hype again? It's possible, but by no means a done deal.
Still, Avatar 2-5 are happening whether we like it or not. Avatar 2 is set to his our cinema screens on18 December 2020.
Time to buckle up and enjoy the ride!