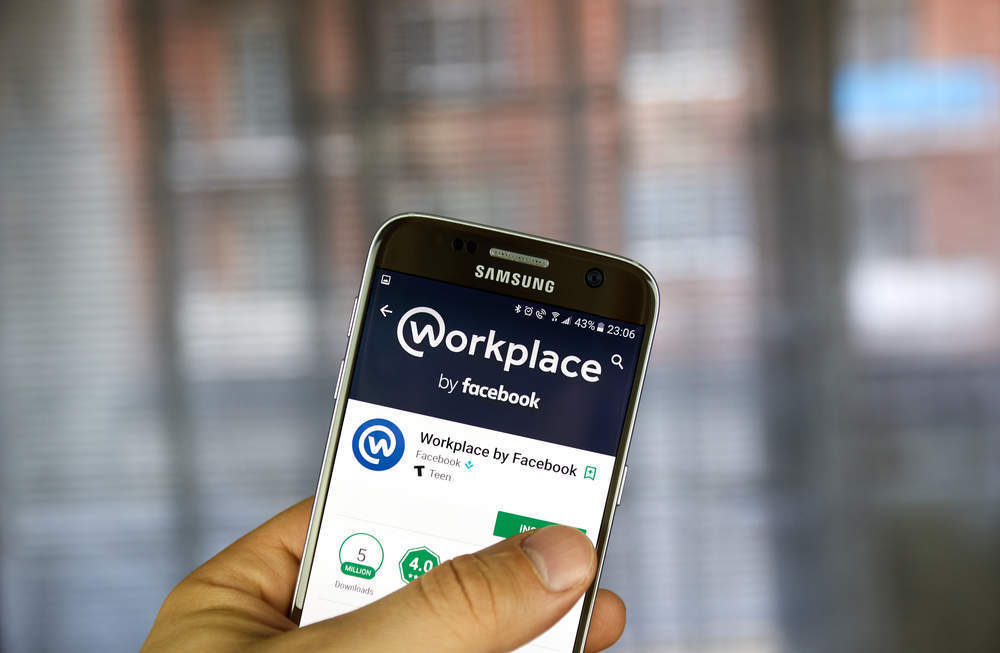 According to Facebook, the average person (and that's globally) spends 50 minutes a day on its various platforms — Facebook, Instagram, Messenger, and WhatsApp.
There's no question that Facebook has changed how we interact socially; however, with the company nearing the limit of consumer advertising as a source of revenue, what does Facebook need to deliver to break into the business market, where the likes of Atlassian, Cisco, IBM, Microsoft, Slack, Unify have already done so much.
With a plethora of platforms already established in the market today, can Workplace by Facebook — designed for businesses — disrupt our working lives in the same way it has changed our personal lives?
Facebook introduced Workplace by Facebook in October of last year — a mobile and web-based service offering the best of Facebook for the business world.
Incorporating News Feeds, Groups, Events; audio, video, messaging, and live streaming; the company has mustered a prodigious tool set to offer prospective customers.
With a tiered pricing structure that costs $3 a month per user for companies with less than 1,000 active users (or $1 per month for companies with over 10,000 users) and free for non-profits and educational institutions, Workplace is very competitively priced.
Facebook has now amassed a large number of household names as customers: Booking.com, Columbia Sportswear, Danone, and Starbucks are all using Workplace.
By reducing email traffic, engaging with remote employees, and breaking down information silos, Workplace is certainly disrupting some of the more traditional methods of communicating and collaborating.
Facebook recently revealed it is working on an enterprise messaging service (known as WhatsApp Business), and trailing with KLM Royal Dutch Airlines and Yoox Net-a-Porter Group.
When brought to market, WhatsApp Business could be considered a prime channel for customer service, sales and marketing, and support given the apps 1 billion daily active users.
However, winning in the collaboration and communications space is not easy.
Despite having around 14,000 companies around the globe using Workplace, Facebook still has a few areas that it needs to improve before it can be considered a viable commercial tool — areas that Facebook's competitors are well aware of given their business heritage and experience.
Long term Workplace is not likely to become Facebook's primary revenue-generating service and similar efforts have been made by Google; however, this has taken many years, some rebranding, and significant product development.
Google also had to improve its customer service for business customers and now includes 24/7 support via phone, email or online chat.
In comparison, Workplace Premium customers only have access to email support five days a week, 12 hours a day.
Workplace does not currently support international data sovereignty and residency — data is stored across Facebook data centres in Europe and the US.
This may have implications for those businesses whose regulatory compliance requires customer data to be kept within the country the customer resides.
Saddled with all the consumer-related associations of frivolity, Workplace still requires significant marketing, product development and support resources to help convey its relevance, improve its revenue and steal market share from industry incumbents.