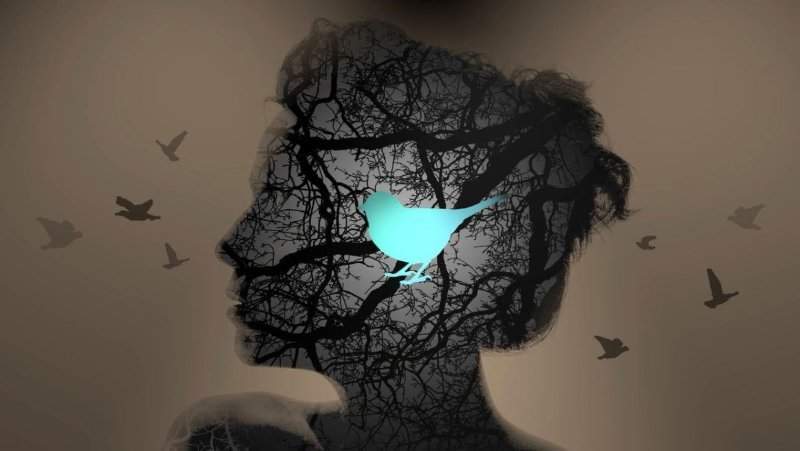 Mental health issues will cost the global economy $925bn this year and the number of people affected is increasing.
One in four people will have to take time off work at some point in 2017 as a result of their mental health. This figure is expected to double by 2030.
Ahead of World Mental Health Day, we spoke to Oliver Chittenden, the founder and director of mental health charity Head Talks, to find out what is causing this rise in cases and whether businesses are doing enough.
Stigma around mental health is worst in the workplace. Businesses are waking up to the fact that if their main asset – their workforce – are healthy and happy then they will perform better, exercise better teamwork and achieve better results. However there is a great deal to be done.
What are businesses doing to tackle the rise in mental health issues?
Businesses are making changes — US broadcaster QVC offers employees massages and an employee allotment — a place where staff can grow their own vegetables.
Office messaging platform Slack is connecting employees with therapy through mental health service Talklife Connect. Socia media giant Facebook offers staff paid bereavement leave of up to 20 days.
Yet Chittenden feels that this isn't enough.
I would like to see mental health speakers in offices, education around nutrition and sleep, digital detoxing and getting people with lived experience to talk openly about how they came through their struggles.
The key message medical professionals are giving is to seek preventative measures above diagnosis or crisis.
We are all unique and the one size fits all approach does not work. Recognising symptoms is not easy and often people are in denial or not at ease to disclose how unhappy they might be. It is about tackling the elephant in the room, creating environments where people feel comfortable to talk freely.
Are digital tools the solution or actually a root cause of the rise in mental health concerns?
There are many digital tools out there offering support, but social media has faced wide-spread criticism and blame in recent months for causing the rise in mental health concerns.
A study carried out by the Royal Society for Public Health found that four of the five most popular social media platforms –– Instagram, Facebook, Snapchat and Twitter — intensified and increased people's feeling of inadequacy and anxiety.
The only social media site to have a positive impact on its users was YouTube.
Chittenden said:
Social media could turn out to be the worst human experiment we have ever undertaken. Clearly it has a huge impact on our mental health as anxiety is the most common mental illness amongst young people.
Yet young people aren't the only ones using social media. Chittenden believes that the "artificial world of perfection" which people see across social media, is an issue which is affecting a wider cross-section of society.
Just as we have done with alcohol and tobacco in the past, we need to regulate this area of technology and tax these platforms in some way, as it is out of control.
Does celebrity involvement help raise awareness for mental health, or is there a darker undertone to it?
Celebrities and public figures from YouTube star Zoella to the UK's prince Harry have spoken publicly about their own struggles with their mental health.
Chittenden himself, through his company Head Talks, has spoken to numerous influential figures and helped them open up, on a public stage, about their mental health struggles.
Alastair Campbell, for example, told him that he almost didn't take the job with former prime minister Tony Blair because he was so afraid of having another breakdown.
Simon Woodroffe, the founder of YO Sushi and former Dragons' Den Dragon also opened up to suffering from mental health conditions with the support of Head Talks.
However this has raised other questions for Chittenden, and he believes that this can sometimes do more harm than good.
Influencers can help spread the word about mental health, but we have to be careful that it is not becoming 'cool' to be depressed. We can see the work of the young royals and there is no question that the stigma is slowly being eroded. The barometer has to be matched against cancer which has come so far in the last 50 to 100 years. However we cannot just jump on the celebrity bandwagon with mental health as it is a serious health concern.
To find out more about World Mental Health Day visit their website.